How NFL convinced Michael Jackson to perform Super Bowl halftime show
Michael Jackson gave one of the most memorable Super Bowl halftime show performances when he rocked the stage in 1993. 
But it wasn't easy for the NFL to convince a star like the King of Pop to perform in the middle of a sporting event back then. As this Austin Murphy story about how halftime became "The Halftime Show" details, the league was eventually able to make a convincing argument to Jackson: 
For a month they got nowhere. (The NFL's Jim) Steeg sat down with the King of Pop's manager, Sandy Gallin, 11 months before Super Bowl XXVII. "I remember pitching them," he says, "and them not really having a clue what we were talking about." At a subsequent meeting, producer Don Mischer pointed out that the Super Bowl would be broadcast in more than 120 countries. Now he had Jackson's full attention.

Steeg recalls Jackson saying, "So you're telling me that this show is going live to all those places where I'll never do a concert?" A pause. "I'm in."

"Michael worked harder than anybody [who's done the halftime show], before or since," says Steeg, who remembers seeing Jackson still rehearsing his act at seven the night before the game, in a tent outside the Rose Bowl.

And it showed. Jackson, rocking a bandolier-draped frock coat on loan, apparently, from Muammar Gaddafi, was sensational. The final moments of that show were the most viewed in the history of television at the time.
You can read more about Jackson and all the other star-studded performances here. Check out the '93 halftime show below:
• GALLERY: The 10 Best Super Bowl Halftime Shows
The 10 Worst Super Bowl Halftime Shows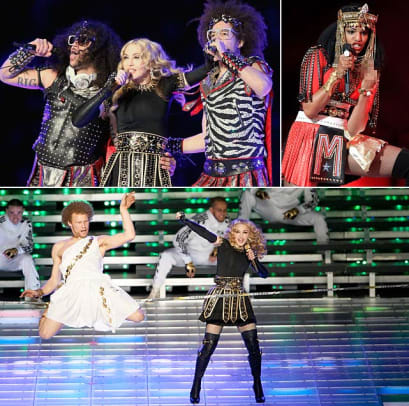 ​
- Rohan Nadkarni