Drake's Raptors vs. Wale's Wizards: Who has a better ambassador?
When the Wizards and Raptors tip off their first-round playoff series, they'll be representing not only their fans and cities but also their respective rapper-ambassadors.
When the Wizards and Raptors tip off their first-round playoff series Saturday, they'll be representing not only their fans and cities but also their respective rapper-ambassadors.
The Raptors have gone all in on Toronto native Drake, who in 2013 became the team's "global ambassador." That role appears to entail tweeting about the Raptors from time to time, consulting on logo changes and showing up for designated "Drake Nights," at which the artist has announced Toronto's starting lineups and performed at halftime.
In October of 2014, Washington followed Toronto's lead, announcing D.C. rapper Wale as the team's "creative liaison." Responsibilities for that position have included appearing in the Wizards' pregame pump-up video, performing at games and asking Kanye West to design new uniforms for the team.
Earlier this month, Wale revealed on ESPN that Drake talks trash on Twitter about the Wizards. "You know, that's cute," Wale said. "But I think we're all going to see when the playoffs come."
The playoffs are here, and with Drake and Wale's teams squaring off in the first round, let's examine who serves as a better ambassador.
Popularity
Wale's two consecutive No. 1 albums (including recent No. 1 The Album About Nothing) are an impressive accomplishment, but Drake is on another level.
Drizzy has had four straight albums peak at No. 1 and holds the record for most No. 1 singles on the rap charts, with 12. His February mixtape, If You're Reading This It's Too Late, was the best-selling rap album in over a year and one of the biggest 2015 albums of any genre.
Wale has both rap-fan and mainstream followings, but Drake is, in his own words, "a [censored] legend."
Edge: Drake
Team fandom
Both rappers seem to truly care about their respective cities' sports teams. Wale vocally supports both the Capitals and Redskins and once recorded a song for quarterback Robert Griffin III. Drake cheered the Maple Leafs during the 2013 playoffs and months later designed a special-edition Blue Jays hat.
Wale is often spotted courtside at Wizards games, and Drake has turned Raptors games into contests of who can most quickly Vine his reactions.
Wale once defended his hometown football team's offensive nickname against the U.S. Senate minority leader, proving that right or wrong, he doesn't give in to anyone when Washington sports are concerned.
Then again, Drake (with an assist from Justin Bieber) helped Toronto's Kyle Lowry start the NBA All-Star game over… Washington's John Wall.
And whether or not it bolsters Drake's argument, here is an adorable video of Lowry's son rapping the chorus to Drake's "Know Yourself."
Drake might take this category if not for his distinctly non-hardcore-fan-like lint-rolling incident.
Edge: Push
Coolness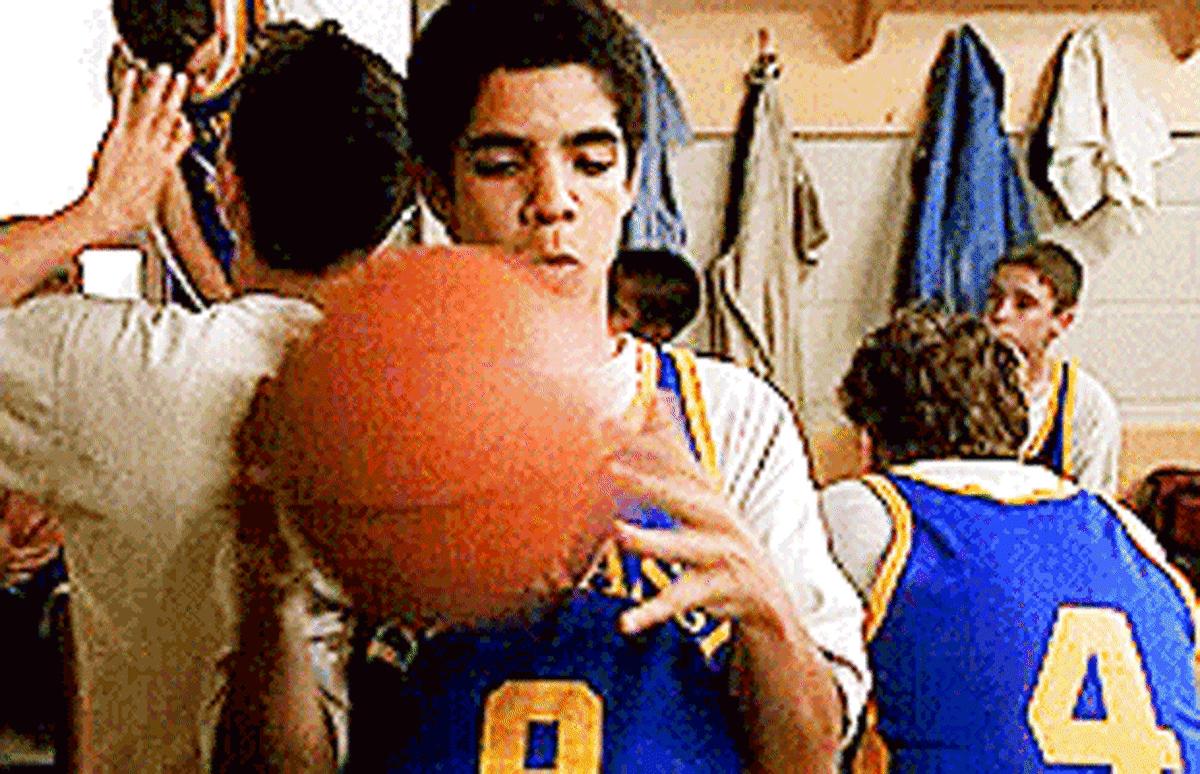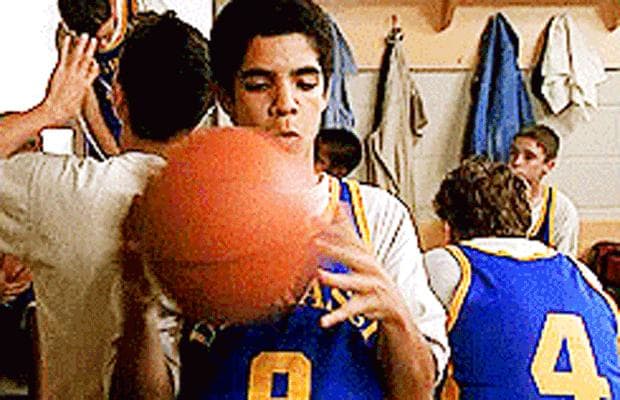 Drake's career began on a Canadian teen drama, which is not cool. He also popularized an emotion-driven style of sing-rapping, which may be popular and enjoyable but is also not cool.
Wale, on the other hand, prominently featured Jerry Seinfeld on his album, which is very cool.
In the end, Drake has inspired an Internet cottage industry mocking him for being soft, so he was going to have a tough time winning this category.
And did we mention that lint roller?
Edge: Wale
Music
Both artists have received relative acclaim: Drake's average Metacritic score stands at a very solid 77, to Wale's 70.
But for purposes of NBA ambassadorship, music doesn't really have to be good; it has to be fun and arena-friendly. And in this area, Drake pulls away. Drizzy does pop as well as anyone, and songs like "The Motto," "Started from the Bottom" and "All Me" get play in arenas everywhere.
Edge: Drake
Awareness of the NBA's tampering rules
Drake earned the Raptors a $25,000 fine in August 2014 for suggesting Kevin Durant come play in Toronto when he becomes a free agent, which the NBA viewed as a tampering violation, given Drake's position with the team.
In a recent interview on ESPN, Wale was asked about Durant returning home to D.C. and declined to comment, avoiding a similar fine. Smart man.
Edge: Wale
Athletic ability
Wale played running back at Robert Morris University on a scholarship and later wrote a (NSFW) song about exploitation of college athletes.
Drake, meanwhile, once did this:
Edge: Wale
Sports knowledge
Both guys definitely know their stuff, but one goes significantly deeper with his sports rhymes.
Drake has referenced everyone from Mario Ballotelli to Serena Williams, thrown Steph Curry into a chorus and celebrated with the Miami Heat and Kentucky basketball team. He has shown particular affection for LeBron, Kobe, John Calipari and, of course, the Raptors.
But in terms of pure sports fandom, Wale has him beat. This guy loves the sports-themed one-liner, with bars like, "I remain a Giant while you're Jeremy Shockey," and "I turn Ducks into Bucks, Luke Ridnour." If you understand the line "I was Rodney Stuckey, wasn't giving my number up" without Googling, you're probably a Pistons fan.
Wale's 2011 song "Barry Sanders" references not only Sanders and Michael Jordan but also Hasheem Thabeet, Curtis Enis, Danny O'Brien, Jeff Hornacek, Michael Olowokandi, Ricky Moore, Lane Kiffin, Deion Sanders, Mike Bibby and Len Bias.
Compared to Wale, Drake only scratches the surface.
Edge: Wale
Overall
We'll forgive Drake if he's too busy being an international pop star to practice his three-point shooting and study NBA bylaws, but Wale has all the attributes of a successful celebrity ambassador: loyalty, knowledge and devotion.
If the Raptors-Wizards series comes down to whose rapper-ambassador contributes more, look for Washington to have the advantage.
Edge: Wale and the Wizards