Friday's P.M. Hot Clicks: Natalia Borges; LeBron James Imitation Time
Friday's P.M. Hot Clicks feature Natalia Borges as lovely lady and takes a look at LeBron James imitation time.
Follow Andy Gray on Twitter | Email Andy | Extra Mustard on Facebook
Mustard Minute
​Jamie Foxx visited the Kings team headquarters and gave owner Vivek Ranadive a lesson on how to imitate LeBron James. Ranadive, in case you forgot, wanted his coach to play 4-on-5 defense and have one player cherry pick. That never quite came to fruition but here's hoping his LeBron impression is here to stay.
Even More Halloween Stuff
Photo Galleries: Childhood Halloween Photos of Athletes and Athletes in Costume ... NBA logos get the Halloween treatment ... Halloween horror villain counterparts for all 32 NFL teams ... FOHC (Friend of Hot Clicks) Andrew (McLovin) Perloff dressed up like Kirk Cousins on The Dan Patrick Show ... Top eight sports-related death scenes in movies ... Memorable Halloween episodes of your favorite TV shows ... Houses with the best decorations ... A great pumpkin asteroid will fly by on Saturday.
• NEW: Week 8 $2M fantasy league. First place wins $150K and top 90K teams win cash! Sponsored by FanDuel.
One Way To Spend $10,000
For $10,000 you can drop this fan's Red Sox car from a crane.
P.M. Lovely Lady of the Day
Natalia Borges: 2016 SI Swimsuit Casting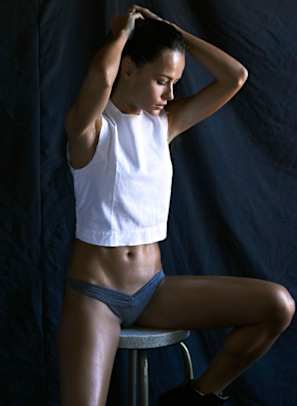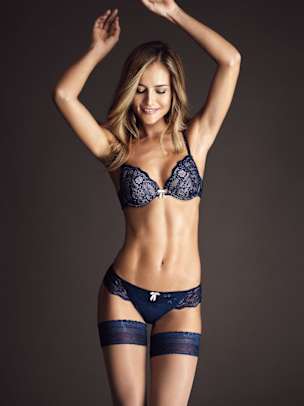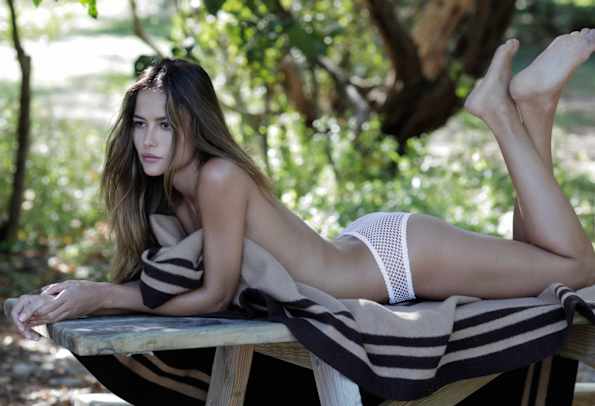 ).
Hot Clicks Giveaway
I wanted to do a Halloween-themed giveaway and I think I found a winner. Bloodsucking Bastards is a hilarious horror-comedy feature, described as Office Space meets vampires. This movie takes audiences on a hilarious, blood-spattered roller coaster ride in the most terrifying locale of all: the American workplace.  It comes out on Blu-Ray this Tuesday. I have five copies to give away and I'll send to the 20th, 40th, 60th, 80th and 100th person to email me (andy_gray@simail.com) the name of this morning's LLOD. The answer was in A.M. Clicks. Please make the subject line Bloodsucking Bastards.  
Free Tater Tots For Life
Tater tots are an underrated side dish and, frankly, I wish more restaurants gave the tots/fries option instead of just defaulting to fries. This Grizzlies fan had better get used to them. He just won a lifetime supply from Sonic after converting a half-court shot.
Less Famous Brothers of Hollywood Stars
No way that's really Will Smith's brother. Are they trying out for Twins 2?
Scary Mascot Alert
Christmas Court
Odds & Ends
Anastasia Ashley described the time she got a lap dance from Madonna ... Grantland has left the building ... This is what the NBA's Christmas Day jerseys will look like ... LeBron James plans on playing in all 82 games this season. I will have a Lovely Dude of the Day for a month if that happens ... A NCAA survey found that lacrosse players party harder than those in any other sport ... Hot Clicks' own Rohan Nadkarni is writing a new NBA Week in Review column this season. Read it every Friday ... The cast of Bendersplayed hockey with the Rangers ...Leonardo DiCaprio has a '90s Doppelganger living in Sweden ... Pair your Halloween candy with wine.
Joe Montana, James Corden Recreate The Catch
He doesn't get a lot of press but Corden keeps producing quality content.
Name Antonio Cromartie's Kids
Antonio Cromartie is selling candy in the Jets locker room to raise money for his daughter's gymnastics team. I'll now ruin this perfectly nice gesture with this clip of Cromartie trying to remember the names of all his children.
[youtube:https://youtu.be/rpoyUcOKEwY]
Werewolves of London
This is the most appropriate song I could think of heading into Halloween. Have a great weekend and see you Monday morning.
Click here for previous versions of Hot Clicks, and visit our Extra Mustard Page throughout each day for more offbeat sports stories, the latest Cheerleader of the Week gallery and the 2015 Cheerleader of the Week Archives. Also check out the SwimDaily Page for the latest updates and Instagram pictures of models who have appeared in our issues.