Friday's P.M. Hot Clicks: Kyra Santoro; When NFL Coaches Were Players
Friday's P.M. Hot Clicks feature the lovely Kyra Santoro and a look at when current NFL coaches were players
When NFL Coaches Were Players
​There are nine current NFL coaches who were once players in the league. Can you name them all? (When you're done trying, see our gallery below or the full-size version here. Speaking of the NFL, here's a huge index of fantasy football articles, position rankings and more as you get set to dominate your league.
When NFL Coaches Were Players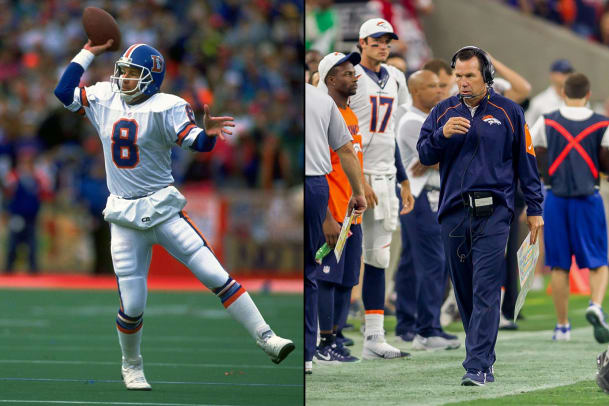 Why I'm Embarrassed to Be an American
No, it's not because of Ryan Lochte. That's too easy a target. I am embarrassed to be an American because of the absurd outfits the athletes will be wearing during closing ceremonies on Sunday. Even Carlton Banks would reject them from his closet.
The Biggest Advocate For Female Athletes
Why Peppermint Patty (yes, Peppermint Patty) is a champion of women's rights.
Kyra Santoro: Lovely Lady of the Day
The great Kyra Santoro invited us along to a photo shoot with Billabong and I suddenly am a big fan of Billabong. Go figure. She is this afternoon's LLOD (click for full-size gallery).
Kyra Santoro: 2016 SI Swimsuit Casting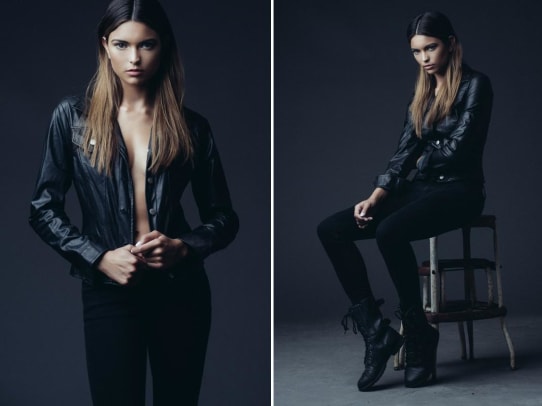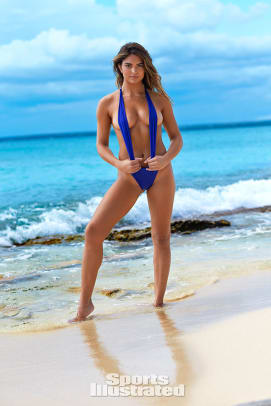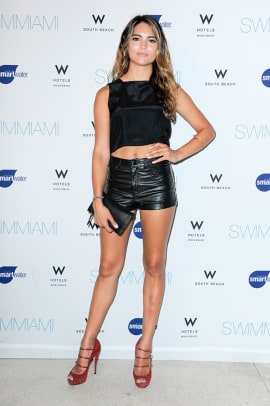 Hot Clicks Giveaway
You know what isn't fun? Going to an eyeglass store, picking out a pair, then going back a week later to pick them up. You know what's much easier? Ordering on GlassesUSA.com and not having to go to the eyeglass store. So keep that in mind next time you need glasses. As luck would have it, I have three coupons to give away for a free pair of glasses from GlassesUSA.com. I'll send a coupon to the 100th, 200th and 300th person to email me (andy_gray@simail.com) the No. 1 golf course for 2016. The answer was in A.M. Hot Clicks. Please make the subject line "GlassesUSA.com."
Nate, Nick Diaz Like You've Never Seen Them Before
With UFC 202 upon us, here's a good piece on the notorious Diaz brothers and 10 reasons to watch UFC 202.
This Woman's Bravery > My Bravery
I am petrified of heights. This Russian beauty is not.
Seinfeld Meets Hockey
I Expected More, Too
Odds & Ends
QUIZ: How well do you remember SummerSlam's most thrilling moments? ... Hunter Pence has the best facial expressions ... This dog has a lot of hustle. Wonder if he likes art ... Infomercial situations that have never happened to anyone ... The cheapest places to travel each month of the year ... The Brady Bunch house has been ransacked by burglars ... Gallery: The best photos from Friday at the Rio Olympic Games.
They Are Not Reading a Book!!
Usain Bolt Flip Book
?taken-by=theflippistflipbooks
Sports Style Swipe With Dale Moss
​Who Sang It Best: Return of the Grievous Angel
[youtube:https://youtu.be/nckvg50Bw84]
Email andy_gray@simail.com with any feedback or ping me on Twitter. Click here for previous editions of Hot Clicks. Visit our Extra Mustard Page throughout each day for more offbeat sports stories and the latest Cheerleader of the Week gallery. Also check out the SwimDaily Page for the latest updates and Instagram pictures of models who have appeared in our issues.