Fantasy baseball 2013 team previews: Miami Marlins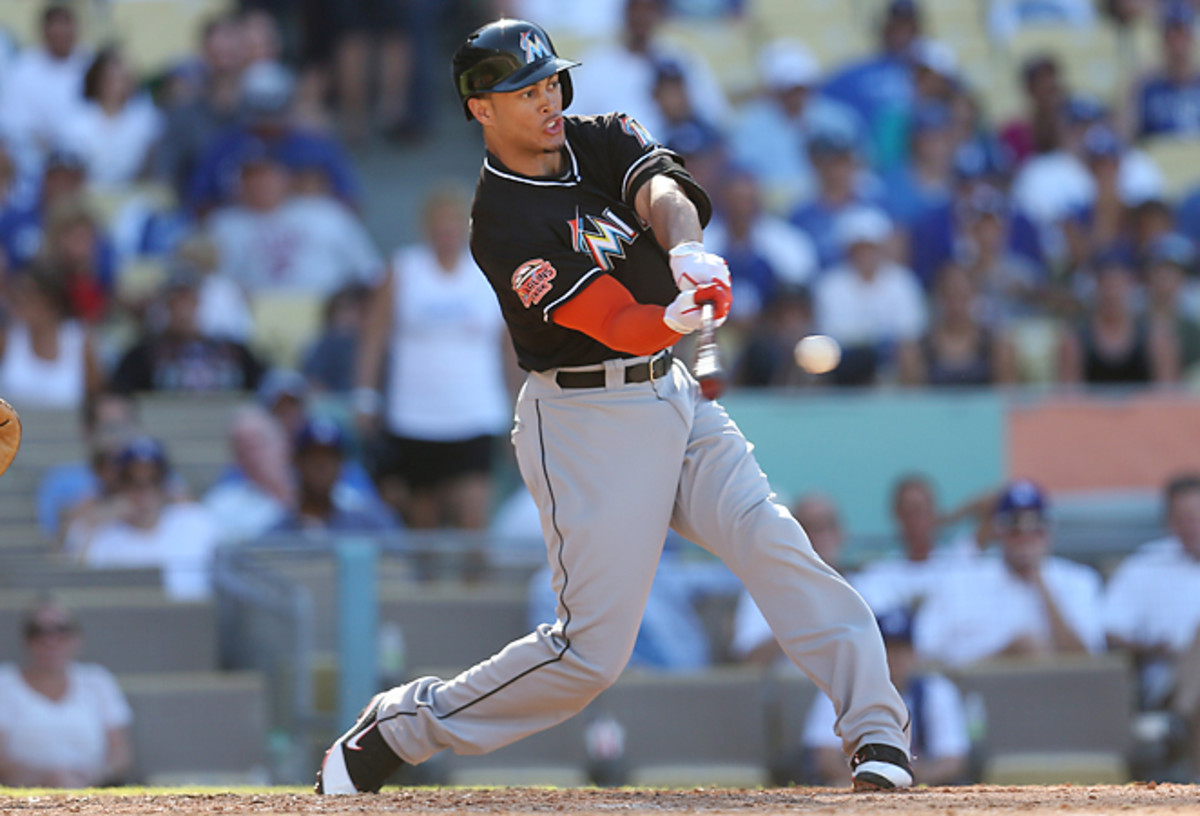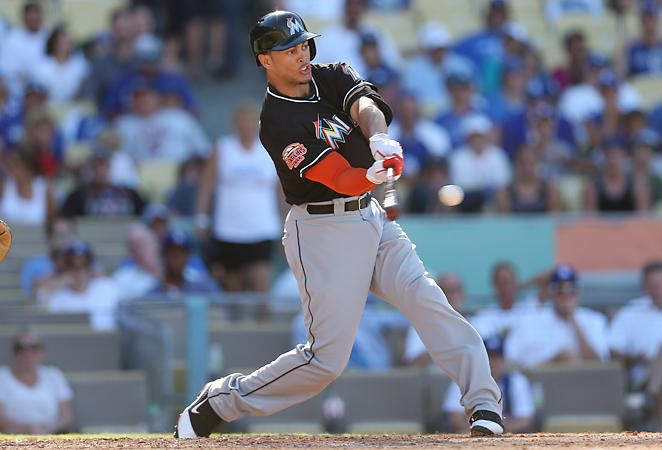 Fantasy baseball 2013 draft prep central: Rankings, position primers and much more
Which was the loudest: The splash the Marlins made last offseason, the thud with which their season crashed to earth, or the boom of their roster imploding this winter? No matter your answer, it's safe to say 2012 was an abject failure in Miami, and 2013 looks like it could be worse. With the Astros now members of the American League, the Marlins stand a chance of being the worst team in the Senior Circuit this year.
The exodus started last season, with Hanley Ramirez traded to the Dodgers and Omar Infante and Anibal Sanchez traded to the Tigers at the deadline. It continued in force during the offseason, when the team shipped Jose Reyes, Josh Johnson, Emilio Bonifacio, Mark Buehrle and John Buck to Toronto. All that talent landed the Marlins a handful of legitimate pitching prospects with varying degrees of promise. For fantasy purposes, though, this team is bereft of impact players, with one large exception.
Giancarlo Stanton raked last year to the tune of .290/.361/.608 with 37 homers and 86 RBI in just 123 games. A season of full health should result in 40 homers and 100 RBI without breaking a sweat. And if I could get a "Giancarlo Stanton homers and doubles vs. Marlins wins" prop in Vegas, I'd be betting my life savings on Stanton. If you're a Miami fan, well, at least you'll probably have the Heat to keep you occupied into early June and an up-and-coming Dolphins team to focus on come September. The rest of us will need to find the bits and pieces worth paying attention to on the Marlins' roster.
Projected roster
Lineup:
1. Juan Pierre, LF 2. Placido Polanco, 3B 3. Justin Ruggiano, CF 4. Giancarlo Stanton, RF 5. Logan Morrison, 1B 6. Rob Brantly, C 7. Donovan Solano, 2B 8. Adeiny Hechavarria, SS
Rotation:
1. Ricky Nolasco 2. Jacob Turner 3. Nathan Eovaldi 4. Henderson Alvarez 5. Wade LeBlanc
Bullpen: Steve Cishek (closer), Jon Rauch, Michael Dunn, Ryan Webb, Jose Ceda, Dan Jennings, A.J. Ramos, Chris Hatcher
Key questions
? There are some awesome outfielders this year. Where does Giancarlo Stanton fit in? Everyone's board will vary, but most fantasy experts will have eight outfielders in their top 15 or 20 players. In no particular order, those outfielders are: Mike Trout, Ryan Braun, Matt Kemp, Andrew McCutchen, Carlos Gonzalez, Jose Bautista, Josh Hamilton and Stanton. The next outfielders on the board are of the Bryce Harper-Jason Heyward-Justin Upton ilk, so it's clear we can draw a line after the first eight. But is it possible that Stanton, already considered one of fantasy's elite, isn't getting enough love?
I think it is. Trout and Braun are in a class by themselves because of their power-speed combo. Kemp could be part of that group if he stays healthy, as could McCutchen if there's still another level in his development. While Stanton is never going to be a base-stealing threat, I have him next on my board, ahead of CarGo, Bautista and Hamilton. We know CarGo is a strong bet for 25/25, but his injury history doesn't let us set his ceiling any higher. Bautista is Stanton with a worse batting average and a smidge less power. Hamilton is Stanton plus eight years. Stanton, meanwhile, is coming off two years in which he posted isolated slugging percentages of .275 and .318 and is all of 23 years old. That's the scary part. Given his age, Stanton is sure to take another step developmentally -- and it could even be a leap. It takes a lot these days to pencil a guy in for 40 home runs. In fact, Stanton is the only player in the league for whom we can confidently do that. He's my No. 5 outfielder and No. 14 overall player.
? What happened to everyone's favorite Twitter pal, Logan Morrison? After hitting 23 homers in 123 games in 2011, many in the fantasy community projected a breakout season for Morrison last year, this writer included. Instead, Morrison struggled right out of the gate and never got going, serving as a microcosm for the team's entire season. Injuries limited him to just 93 games, and he hit .230/.308/.399 with 11 homers for the season. Not exactly breakout numbers.
Looking at his advanced stats, there isn't a whole lot to explain Morrison's down year. His .248 BABIP suggests exceedingly bad luck, and is especially puzzling considering he didn't hit an overwhelming amount of ground balls or pop ups. He maintained his trademark strong plate discipline, swinging at only 22.6 percent of pitches outside the strike zone, well below the 30-percent league average. Other than the low BABIP, there aren't any advanced numbers that explain Morrison's bad season.
Given that, I'm back on the Morrison bandwagon this year. Let's not forget that he's just entering his age-25 season. There's plenty of room for growth, and we could be looking back on 2012 as nothing more than a speed bump in his progression. I'm not letting last year's memories drive me away from Morrison at the draft table this year. Hitting behind Stanton in the order, a year of ample opportunity and 25 homers seems in order.
? Will Jacob Turner, Nathan Eovaldi and/or Henderson Alvarez justify the price the Marlins paid for them? The Marlins acquired Turner for Infante and Sanchez. Eovaldi came to the Fish in the Ramirez deal. Alvarez was part of Toronto's package for Reyes, Johnson, et al. They're all well-regarded prospects, but none of them came cheap. Will any of them start paying dividends in 2013? Let's quickly take them one by one.
Turner: After coming over from the Tigers, Turner made seven starts for the Marlins, posting a 3.38 ERA, 0.98 WHIP and 29 strikeouts in 42.2 innings. He made 19 starts at three different minor league stops last year, going 4-2 with a 3.16 ERA and 1.21 WHIP for Detroit's Triple-A Toledo, and 2-0 with a 1.98 ERA and 1.43 WHIP for Miami's Triple-A New Orleans. He did all of this at 21 years old, and he will be counted on this year to be a big part of the Marlins' rotation. He's not going to attain fantasy stardom this year, but he's a guy with the right pedigree (ninth overall pick in 2009) and minor league background to bet on in the majors. As a fantasy owner, you should be aware of him in the later stages of your draft.
Eovaldi: Unlike Turner, we have a decent-sized book on Eovaldi. He made 22 starts with the Dodgers and Marlins last year, accumulating a 4.30 ERA and 1.51 WHIP. Like Turner, Eovaldi is very young; he just turned 23 this month. He showed a strikeout ability through Double-A that has yet to materialize in the majors despite an average fastball of 94.1 MPH. His power repertoire and minor league track record suggest he could develop into a strikeout pitcher in the majors, but he still slots safely behind Turner for fantasy purposes. He's probably not a guy mixed leaguers should be looking at on draft day.
Alvarez: The Blue Jays gave Alvarez a nice 31-start run in the majors last year, and while the results weren't necessarily pretty, logging nearly 200 innings in a season before your 23rd birthday can be good for a starter. There were also some encouraging numbers buried in his stat line. While he had a 4.85 ERA, his xFIP was 4.42, suggesting the Blue Jays' defense cost him about one-half of an earned run per nine innings. If he's going to be an effective pitcher, he's going to need to develop secondary pitches to go along with his power fastball. He induced just 5.6-percent swinging strikes last year, well below league average. With age on his side, he has plenty of time to progress. He's a guy you'll want to monitor in the early stages of the season.
Sleeper
Jacob Turner: Turner's the one young pitcher profiled above you'll want to make sure is on your cheat sheet heading into your draft. He has the pedigree and the skill set to become the Marlins' best starter this year, and in a small sample with the team a year ago, he appeared to enjoy pitching in the National League. He'll have a long leash on a team without realistic playoff aspirations, as well.
Bust
Juan Pierre: I feel a little silly calling Pierre a bust because that would mean that people actually expect something of him. He did experience a bit of a resurgence last year, stealing 37 bases and posting a .351 OBP in 439 plate appearances. That .351 OBP was just the second time he got on base at least 34.2 percent of the time since 2004. Given that speed is his only true asset and he's 35 years old, I don't have faith in him doing it again.
Breakout
Logan Morrison: Last year may not have been the year, but you'll want to get in before vacancy fills up at the Morrison Hotel. His down season goes completely unsupported by his peripheral stats. I'm willing to write that off as a young guy having an unexpectedly bad year. Get ready for 25 homers at a cheap price, as well as eligibility at first base and in the outfield.
NL-only players to know
Nathan Eovaldi and Henderson Alvarez: See above.
Donovan Solano: Miami's new starting second baseman hit .295/.342/.375 with seven steals in 285 at-bats last year. The rates might come down a bit as he gets more exposed, but he could push up against 20 stolen bases.
Adeiny Hechavarria: Entering his age-24 season, the replacement for Reyes at short hit .312/.363/.424 in 443 at-bats with Triple-A Las Vegas last year. He struggled in his first stint in the majors, but will be given every chance to grab a hold of the Marlins' shortstop job.