Fantasy baseball 2013 draft preview: ADP review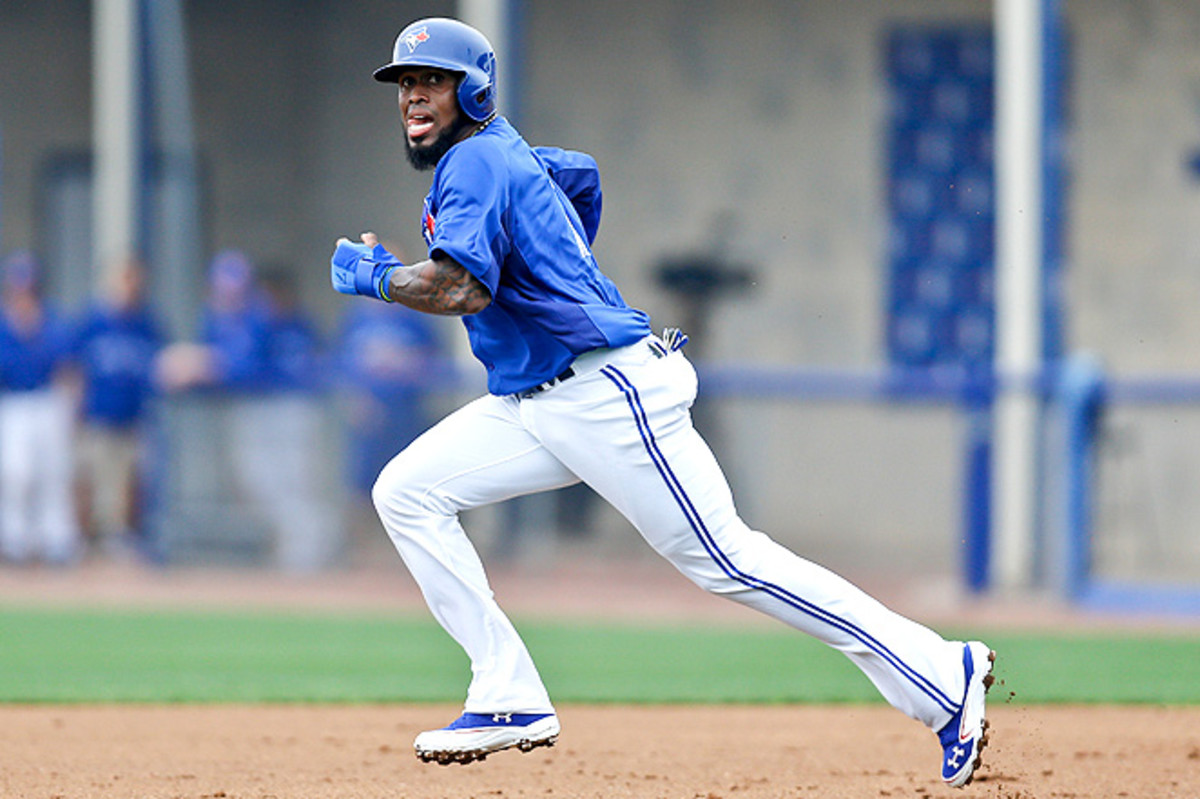 Fantasy baseball 2013 draft prep central: Rankings, position primers and much more
Most veteran fantasy baseball players think understanding their league's scoring system is the key to a successful draft, but there's a hidden secret that can have an even bigger impact: the website on which they draft.
Average Draft Position varies from site to site, meaning a baseball player's rank could be very different in Yahoo!'s draft tool than in ESPN's or CBS'. With that in mind, we've compiled a handy ADP review so that fantasy owners can better spot the values and risks on each major fantasy site.
Among the most interesting discoveries:
? Yahoo!: These drafters love name recognition. The established veterans and long-time All-Stars go a bit too early on this site, while closers go a bit later on Yahoo! than on other sites.
? ESPN: These users hate catchers, but love marginal middle infielders and veteran outfielders.
? CBS: While CBS's top six matches the composite ADP of the three game sites, Yahoo!'s top 11 most closely matches the wisdom of the crowd. The only differences: Mike Trout swaps with Miguel Cabrera at No. 1 and Joey Votto swaps one spot with Andrew McCutchen at No. 7.
? MockDraftCentral: This ADP differs the most substantially from the three game sites. That's a telling sign, because it suggests owners pick differently in mock drafts than they do in actual drafts.
Here's a site-by-site breakdown of the most overdrafted and underdrafted players, plus a complete ADP review chart.
PRINTABLE DRAFT KIT: Top 300 Cheat Sheet | Position Rankings Cheat Sheet
Drafting on Yahoo!
Biggest outlier among the Top 25:
SP Stephen Strasburg (-5.5 spots): Both Yahoo! and SI.com's Top 300 rank Strasburg at No. 12 , the highest among the competing game sites. Yahoo! doesn't have Strasburg as the No. 1 pitcher like SI.com does, but it does have him going off the board as a first-rounder. However, on the other two sites, he's ranked as a middle second-round pick, so plan accordingly.
Most overdrafted players in Yahoo! leagues through mid-March:
? SP R.A. Dickey (48th): SI.com (72nd), ESPN (57th) and CBS (62nd) all agree he's not a top-50 pick. Enough said.
? DH David Ortiz (79th): Notwithstanding Ortiz's current heel issue, Yahoo! is drafting Big Papi way too early. He's just 121st on ESPN, 97th on CBS and 144th on SI.com.
? OF Nelson Cruz (105th): Injury risk, inconsistency and Biogenesis allegations don't seem to concern Yahoo! drafters. ESPN and CBS both slot Cruz 122nd, while SI.com is coldest on him at 134th.
? OF Carlos Beltran (97th): SI.com has Beltran at 92nd overall, but CBS (152nd) and Yahoo! (117th) are nowhere near as fond of him.
? SS Derek Jeter (123rd): Here's another veteran Yahoo! (and SI.com, which ranks him 118th) likes more than other sites do. He is out of the top 150 on ESPN (153rd) and CBS (157th).
? SP Matt Harvey (145th): Yahoo! loves Harvey the most, closely followed by ESPN (165th) and CBS (162nd). SI.com is far off the mark at 232st. Harvey was great in his brief trial last year, but that first full season tends to be tough on young arms.
? 1B Adam Dunn (158th): The woeful batting average isn't scaring Yahoo! drafters off like it is ESPN (211th), CBS (197th) and SI.com (227th).
? SP Marco Estrada (168th): The WHIP excites Yahoo! drafters far more than it does at ESPN (261st), CBS (191st) and SI.com (295th).
? SP A.J. Burnett (169th): Yahoo! is siding more with the good Burnett, unlike ESPN (204th), CBS (210th) and SI.com (210th).
Most underdrafted players:
? C Yadier Molina (72nd): SI.com agrees that Molina (80th) is overrated coming off his career year. ESPN (54th) and CBS (61st) are picking him too early.
? C Matt Wieters (89th): Yahoo! has little love for catchers. Wieters is more valued at SI.com (76th), ESPN (59th) and CBS (53rd).
? 3B Aramis Ramirez (80th): He's a legitimate bargain at Yahoo! compared to SI.com (49th) and ESPN/CBS (69th).
? 1B/OF Mark Trumbo (98th): Yahoo! is sleeping on this slugger. SI.com slots him 54th, ESPN 83rd and CBS 80th.
? RP Rafael Soriano (106th): The closer for arguably the best team in baseball is too low here. SI.com ranks him 64th, while ESPN (92nd) and CBS (95th) at least rank him in the top 100.
? SP Josh Johnson (118th): The shoulder questions from 2012 have Yahoo! drafters far more concerned than SI.com (94th), ESPN (107th) and CBS (102nd).
? RP John Axford (164th): Yahoo! leads the club that believes Axford won't hold his closer's job. He ranks much higher elsewhere: SI.com (122nd), ESPN (129th) and CBS (136th).
? OF Michael Morse (194th): SI.com's 173rd ranking splits the difference on Morse's return to Seattle versus ESPN (155th) and CBS (147th).
Drafting on ESPN
Biggest outlier among the Top 25:
OF Justin Upton (+7.5): The newest member of the Braves' outfield is overpriced here at No. 17. Yahoo! and CBS have him at 24 and 25, while SI.com's Top 300 lists him at a modest 33rd. While he is a great talent coming off a down year and entering his prime years, it's too optimistic to view him as a second-round pick.
Most overdrafted players:
? 2B Brandon Phillips (45th): SI.com has little faith in the aging Phillips (111th), while ESPN has him ranked much too high. Both Yahoo! (65th) and CBS (67th) have him going multiple rounds later.
? SP Jordan Zimmermann (73rd): There is a lot to like about him this year, but 73 is a little much. SI.com is the lowest on him at 119th, but Yahoo! (90th) and CBS (96th) aren't as high as ESPN, where owners will have to reach for the Nats' No. 3 starter.
? OF Austin Jackson (65th): ESPN has him many rounds ahead of Yahoo! (96th overall), CBS (108th) and SI.com's No. 105 ranking.
? 1B Ike Davis (101st): If you're a fan of a Davis breakthrough, don't use ESPN. SI.com (162nd), Yahoo! (126th) and CBS (128th) have him much further down, so you can get him at a much better value.
? OF Josh Willingham (102nd): The same goes for the Hammer. SI.com (133rd), Yahoo! (124th) and CBS (131st) are far less confident he can repeat his 2012 numbers.
? SP Doug Fister (109th): Apparently ESPN is enamored with Fister, and Yahoo! (131st) and CBS (154th) like him far more than SI.com (245th), too.
? OF Angel Pagan (128th): ESPN is the biggest Pagan fan. SI.com slots him 152nd, while Yahoo! (166th) and CBS (175th) don't care much for him.
? SS Erick Aybar (135th): ESPN loves this middlin' talent compared to CBS (158th), Yahoo! (181st) and SI.com (193rd).
? SP Jon Niese (143rd): SI.com (178th), Yahoo! (171st) and CBS (181st) agree ESPN's ADP is too high for a middle-of-the-rotation starter.
? 2B Howard Kendrick (138th): Even if he finally reaches his ceiling, he wouldn't be worth this price. SI.com (221st), Yahoo! (203rd) and CBS (189th) agree.
? OF Torii Hunter (126th): Forget about drafting him at this price. SI.com (184th), Yahoo! (209th) and CBS (220th) don't care much for him.
Most underdrafted players:
? 1B Paul Goldschmidt (79th): SI.com is the biggest proponent of the young slugger, ranking him 34th overall, while Yahoo! (52nd) and CBS (48th) aren't as high on him. Goldschmidt is a bargain on ESPN.
? Freddie Freeman (88th): No one is as high on him as SI.com (50th), but Yahoo! (77th) and CBS (75th) at least like him more than ESPN drafters do.
? SS Elvis Andrus (93rd): ESPN splits the difference between SI.com's low ranking (117th) and the similar ADPs at Yahoo! (71st) and CBS (70th).
? 1B Anthony Rizzo (114th): ESPN shares SI.com's caution (125th), while Yahoo! (82nd) and CBS (90) are much more bullish. But keep in mind he's capable of outperforming the draft position of all of the above.
? C Wilin Rosario (181st): Because ESPN inexplicably requires only one catcher in its rotisserie leagues, this is one of the biggest bargains anywhere. Rosario is 84th on CBS, 101st at SI.com and 102nd on Yahoo!
? SP Jeff Samardzija (152nd): ESPN doesn't share Yahoo!'s (119th) or CBS' (113th) confidence in him. He ranks just 176th at SI.com.
? RP Tom Wilhelmsen (202nd): SI.com (123rd) and CBS (124th) are close on him, while Yahoo! is not quite as pessimistic (159th) as ESPN.
? OF Nick Markakis (213th): He has never reached his potential, but SI.com (136th), Yahoo! (148th) and CBS (156th) still believe he can.
Drafting on CBS
Biggest outlier among the Top 25:
SS Jose Reyes (+9): CBS and SI.com's Top 300 both have Reyes at No. 18, while he is a bargain at Yahoo! (28th) and ESPN (26th). Therefore, if you play on CBS and draft at the back end of Round 1, you are probably not going to get Reyes unless you reach for him in the early part of Round 2. Shockingly, Troy Tulowitzki is a first-rounder on CBS (11th). Don't reach for the shortstops; get one later.
Honorable mention -- 3B Adrian Beltre (-7): While Yahoo! and ESPN both have Beltre as the 19th player, he goes off the board at No. 26 on CBS. Beltre, while as steady as anyone the past three years, is just No. 31 in SI.com's Top 300 because he is at risk of a breakdown at his advanced age (he will be 34 on April 7).
Most overdrafted players:
? OF Yoenis Cespedes (33rd): Yahoo! (50th), ESPN (52nd) and SI.com (53rd) have him roughly in the same ballpark as each other. Cespedes should only get better coming off his rookie year, but you are going to have to reach if you want Cespedes in CBS leagues.
? C Joe Mauer (38th): He's barely in the top 60 on Yahoo! and ESPN. SI.com's Top 300 has him at No. 43, but he's going off the board too soon at CBS relative to other websites.
? C Carlos Santana (41st): A ranking that high calls for a breakthrough from Santana. Yahoo! (76th), ESPN (77th) and SI.com (81st) have him at a most realistic area.
? SS Ian Desmond (46th): He isn't in the Top 100 on SI.com (102nd), or the top 60 on either Yahoo! (67th) or ESPN (63rd). The 27-year-old needs one more year before he reaches CBS' elite ranking.
? 1B Allen Craig (47th): CBS is convinced last year wasn't a fluke when compared to SI.com (65th), Yahoo! (56th) and ESPN (58th). He is not enough of a sure thing to consider among the top 50, though.
? 2B Jose Altuve (63rd): You're going to have to reach for him on CBS. The other sites have him many rounds later -- ESPN (97th), Yahoo! (103rd) and SI.com (114th) -- and ESPN generally loves middle infielders.
? C/1B Mike Napoli (74th): SI.com (97th) is optimistic about Napoli's move to first base in Boston, but not quite on CBS's level. ESPN has him at just No. 136, while Yahoo! is one spot later at 137th.
? 2B Rickie Weeks (88th): That ranking doesn't make him an injury-risk sleeper, but at Yahoo! (130th), SI.com (146th) and ESPN (157th), he is.
? 3B Will Middlebrooks (98th): You have to ignore him at that price, particularly since Yahoo! (154th), SI.com (171st) and ESPN (195th) unilaterally agree he is not a top 150 player, much less a top 100.
Most underdrafted players:
? 3B David Wright (31st): SI.com (24th), Yahoo! (23rd) and ESPN (23rd) all have Wright as a late second-rounder in a 12-team league instead of a third-rounder.
? OF Matt Holliday (52nd): While Yahoo! (41st) and ESPN (43rd) aren't as high on Holliday as SI.com (36th), Holliday is a good value after the top 40 overall.
? OF B.J. Upton (76th): CBS has him as a bargain, particularly since Yahoo! (54th), ESPN (51st) and SI.com (55th) each have him just after the top 50.
? 3B Pablo Sandoval (91st): CBS owners aren't big Kung Fu Panda fans. He is 66th on SI.com, 69th on Yahoo! and 70th on ESPN.
? 3B Brett Lawrie (110th): If you're a big fan of Lawrie as a breakout, use CBS for your league, because he will come cheapest there. The other sites are united in their support of him among the top 70: SI.com (67th), Yahoo! (64th) and ESPN (67th).
? SP Tim Lincecum (139th): If you like picking up a guy coming off a down year and heading into a contract year, Lincecum is your man. He is going much later than his SI.com ranking (71st) at ESPN (105th) and Yahoo! (108th).
? RP Jim Johnson (132nd): No one quite trusts him like SI.com does at No. 79, but ESPN (111th) and Yahoo! (115th) users don't let him fall as far as CBS drafters do.
? OF Hunter Pence (151st): If you consider that SI.com has him at No. 68, he is a bargain on ESPN (119th) and Yahoo! (127th), too. There is still plenty of good production ahead for Pence.
? 1B Adam LaRoche (199th): SI.com leads the LaRoche charge, ranking him 110th, followed by ESPN (141st) and Yahoo! (142nd). He is a bargain on CBS.
We could go on and on with the nuances of each site's ADP, but perhaps the most useful tool will be the following chart that outlines all of it: