Fantasy baseball Weekend Spotlight: Ride Mike Minor to a win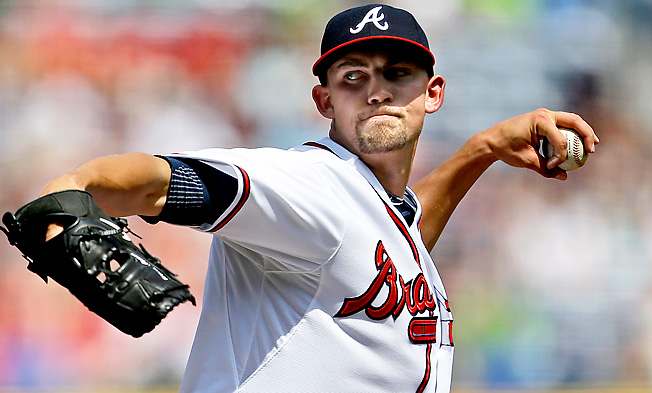 Notable nuggets on the upcoming weekend action that could swing your fantasy baseball matchup:
? We get our first interleague Sunday night game this week when the Braves and Tigers wrap up their three-game series in Detroit. Mike Minor takes the mound for the Braves, while the Tigers have yet to announce their starters for either Saturday or Sunday. The 25-year-old Minor is off to a great start this year, posting a 1.80 ERA, 0.92 WHIP and 21 strikeouts against just three walks in his first four starts. While Minor is a must-start in all situations, the Tigers have had success against lefties this season, hitting .274/.354/.400 in 200 plate appearances. Still, unless your opponent is done with pitchers for the week and you're protecting leads in rate categories, you want Minor active.
WEEK 4 PREP: Weekend Spotlight | Weekly Planner | Injury Report | Waiver Wire | Pitching Report | Trade Tips | Prospect Watch | Stat Focus | Roundtable: Surgeries, starters and more
? The Cubs draw the Marlins this weekend, and provide fantasy owners with two of their best streaming options. Carlos Villanueva has been lights-out in all four of his starts this year. He has gone at least 6.2 innings in all of them and has yet to allow more than two runs in a start. He faces Ricky Nolasco on Sunday. The day before, Travis Wood, he of the 2.08 ERA and 1.04 WHIP, gets to fatten up on the lowly Marlins. Both are widely available. Add either or both as needed.
? Owners chasing strikeouts this weekend will want to kick the tires on Felix Doubront. The Boston lefty has fanned 21 batters in 16.2 innings and starts against the Astros on Saturday. Given that the Astros are hurtling toward a major league record for strikeouts (I know it's early, but still), Doubront makes a great stream option this weekend. Finally, the Padres are giving Andrew Cashner another shot in the rotation. It has never been a question of talent with him, but rather of health. His fastball still sits at 95-96, and he's experimenting with a curveball for the first time in his career. He gets the Giants on Friday, and might have staying power in mixed leagues if the Padres give him a legitimate chance to stick in the rotation.
Enjoy the games. We'll see you next week.