Fantasy baseball Stat Focus: Lincecum's O-Swing predicts more whiffs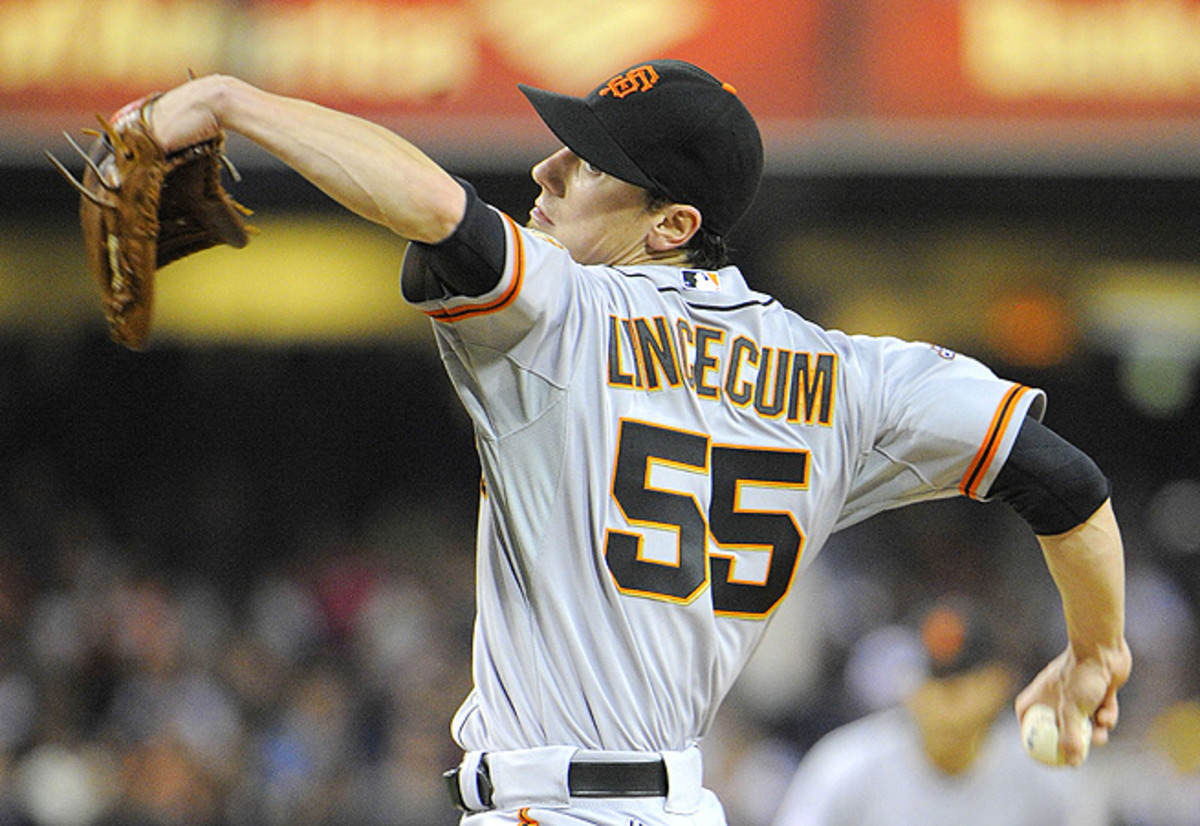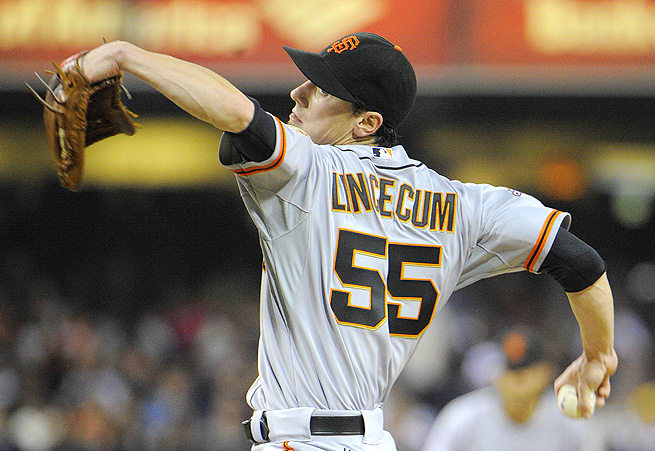 If you take a cursory glance at Tim Lincecum's superficial stats, you'll probably think he's having another mediocre season. Sure, he's striking out more than 9.5 batters per nine innings, but his ERA is north of 4.00, he has just three wins in eight starts, he's walking nearly five batters per nine innings and he's giving up way too many home runs. Even if you look beyond those numbers a bit, you see that his once-blazing fastball still sits in the low 90s. When I look at Lincecum's numbers, however, I see a pitcher who is potentially regaining the dominance he showed when he won back-to-back Cy Young Awards in 2008 and '09; right now, he's one of the best buy-low candidates out there.
WEEK 7 PREP: Fantasy baseball Weekly Planner | Waiver Wire | Pitching Report | Injury Report | Roundtable | Advanced Stats Focus | Trade Tips
The most fundamental way for a pitcher to shut down an opposing lineup is to get hitters to swing and miss. If guys can't put the ball in play, they can't do any damage. It's also one of the few aspects of the game over which a pitcher has complete control. The nastiness of his stuff, as well as his ability to command his pitches, determines whether or not hitters make contact.
Two stats help fantasy owners track just how well a pitcher is doing at inducing empty swings. The first is simple and direct: swinging-strike rate. As you'd guess, it gives us the percentage of pitches at which opposing hitters swing and miss against a pitcher. The second, O-Swing percentage, measures the proportion of pitches outside the strike zone at which hitters swing. While it doesn't quantify how often hitters whiff on these pitches, it does give us an idea of how filthy a pitcher's stuff has been. After all, major league hitters (other than Josh Hamilton) don't swing at any old pitch thrown their way. If a pitcher is getting hitters to consistently swing at pitches outside the zone, chances are he's fooling them and getting lots of empty swings.
Lincecum's swinging-strike rate is currently 10.7 percent, which ties him with Stephen Strasburg and lists him just behind Madison Bumgarner and Clayton Kershaw on the leaderboard. Even more, it's also a full two percentage points better than the historical league average. The rate is right in line with Lincecum's career average, which means it's something he can sustain, even with his decreased velocity. In fact, the reason he can sustain it is because he has one of the best changeups in all of baseball. He's getting a ridiculous 22.8 percent swinging-strike rate on his changeup, which Pitch F/X ranks as the 17th-best change in the majors.
However, Lincecum is one of my favorite buy-low targets right now because of his O-Swing percentage. Every other pitcher in the league with a high swinging-strike rate is likely right around his O-Swing maximum. Lincecum is one of just four pitchers in the top 30 by swinging-strike rate with an O-Swing percentage of less than 30 percent, the historical league average. For some context, Matt Harvey's O-Swing is 36.7 percent. Felix Hernandez' is 35.7 percent. Justin Verlander's is 30.9 percent. Lincecum's, on the other hand, is just 24.8 percent. He's getting hitters to swing at fewer pitches outside the strike zone than all of his counterparts with high swinging-strike rates, yet is still tied for the 18th best swinging-strike rate in the majors. Fantasy owners, make note: there's a higher proportion of whiffs to come in Lincecum's future.
Given The Freak's track record, plus his changeup and slider (which also has a nice 16.2 percent swinging-strike rate) and his anomalously low O-Swing percentage, we may be seeing something as close to the Lincecum of old as we've seen in some time, at least in terms of results. Remember that 4.07 ERA we quoted earlier? After reading this column, it should come as no surprise that his FIP is 3.63 and his expected FIP is even better at 3.24. Play up the walks, the homers and his 2012 season, and target Lincecum on the trade market.