Fantasy baseball Injury Report: Cueto returns, Price hits the DL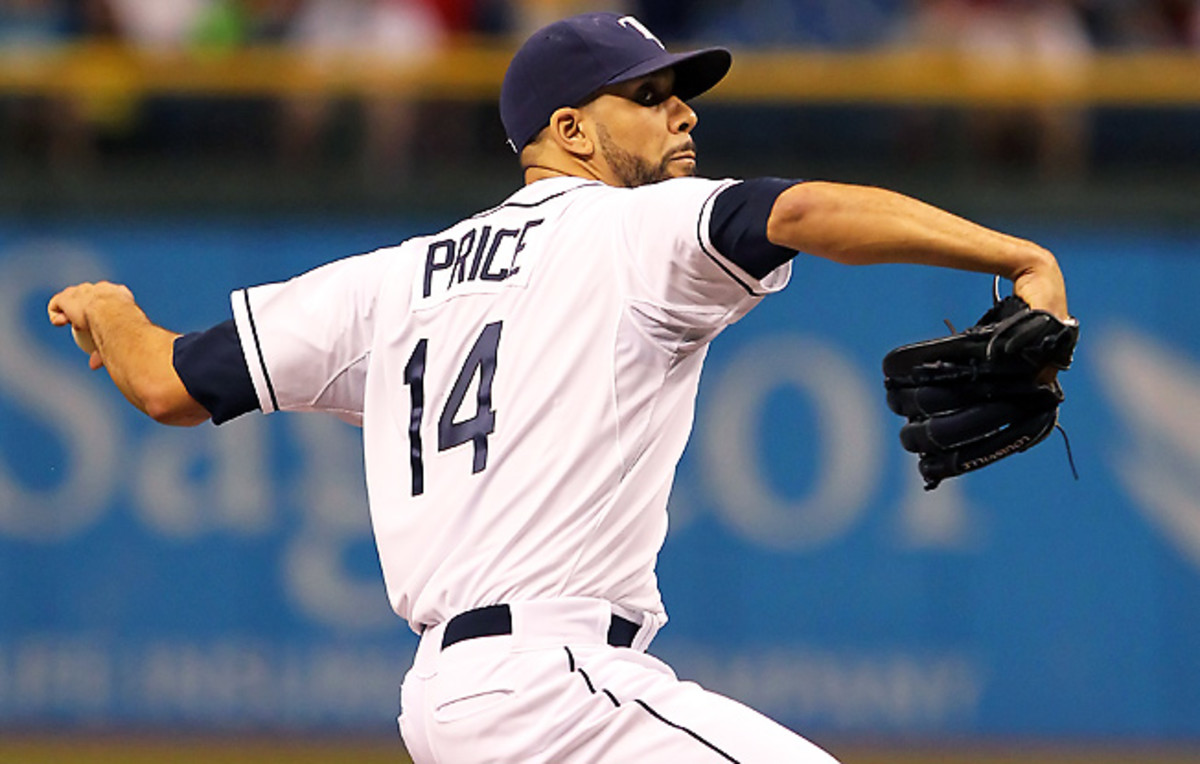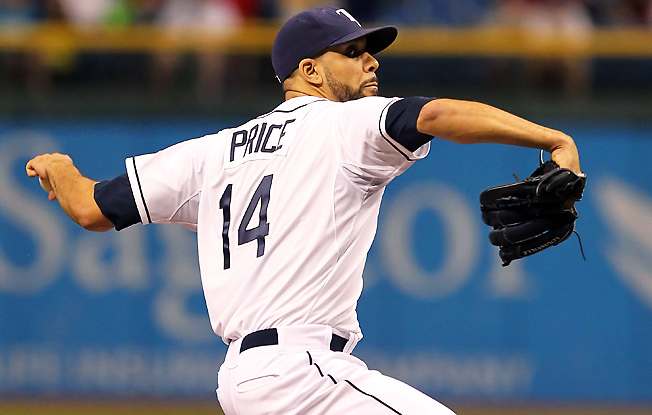 It's hard to view injuries in a positive light, but sometimes they come at the right time. Case in point: Cy Young winner David Price has been struggling throughout the season, winning just one game. His triceps strain is unfortunate, but maybe it will allow him to reset and get back on track. Meanwhile, Johnny Cueto returned to the mound for Cincinnati Monday night, just as the Reds gear up to face the division rival Pirates and Cubs in 10 of their next 20 games. And Shane Victorino, who's becoming a regular in the Injury Report, left Monday night's game with a sore hamstring; maybe this will be the injury that forces him to take some real time off and return at full strength. And with that, here are the latest injury updates:
WEEK 8 PREP: Fantasy baseball Weekend Spotlight | Weekly Planner | Waiver Wire | Pitching Report | Injury Report | Trade Tips | Roundtable | Advanced Stats Focus | Prospect Watch
? P Johnny Cueto, Cincinnati Reds -- Cueto pitched against the Mets Monday in his first start since straining his back in April. He gave up three earned runs and walked four, yet he also zinged eight strikeouts. There were some rumors floating around before he returned that he may be altering his windup, thinking his delivery might have contributed to his frequent injuries, but there were no signs of that Monday night. Reds' manager Dusty Baker said Cueto struggled early, and Cueto agreed that he was overthinking things. But, he emerged with a win and should give his fantasy owners a big boost moving forward.
? P Ryan Vogelsong, San Francisco Giants -- While he was cruising through what looked to be his best start of the season (music to his fantasy owners' ears, since they weren't pleased with his 7.19 ERA this season), Vogelsong was hit in the hand by a pitch in the fifth inning against the Nationals. His wife tweeted that the impact dislocated the joint of his pinky finger on his pitching hand, causing fractures above and below. He had surgery Tuesday, and his current estimated time on the DL is six weeks.
? OF Shane Victorino, Boston Red Sox -- Now, this wouldn't be a fantasy baseball injury column without a Victorino mention. He's missed a total of nine games since a back injury on April 24, and he left Monday's game early with a hamstring injury. Now might be the time to try and sell this guy if you can find any interested buyers, because based on the first quarter of the baseball season, he's going to be hopping on and off the DL all year.
? P David Price, Tampa Bay Rays -- Price has struggled so far this season, so this triceps injury fits right in with the rest of his bad luck. He's only recorded one win in nine starts (and it's not his teammates -- fellow Ray Matt Moore has yet to record a loss) and has an ERA of 5.24. Fans would have been treated to a battle of the Cy Young winners on Monday, as Price was slated to face R.A. Dickey; instead, we saw rookie Jake Odorizzi make his major league debut. This isn't what fantasy owners were counting on when they drafted Price in the early rounds.
? 2B Ian Kinsler, Texas Rangers -- Kinsler hit the 15-day DL with a right intercostal muscle strain (bruised ribs). As discussed last week, this type of injury is not easy to recover from -- intercostal muscles help with any movement of the core, including breathing. The injury forced the Rangers to call up their most highly touted prospect, Jurickson Profar. If you own Profar, give him a whirl these next few weeks. He'll either rise up and work his way into the starting lineup, or he'll be demoted as soon as Kinsler comes back.
? P Jaime Garcia, St. Louis Cardinals -- Garcia joins fellow Cardinals pitcher Jake Westbrook on the DL for a left (pitching) shoulder strain, which is nothing new for Garcia. However, this time the pain apparently is bad enough to warrant a visit to Dr. James Andrews. So far this year, Garcia has gone 5-2 with a 3.58 ERA, so his owners will miss him. For the time being, he'll be replaced in the rotation by Tyler Lyons, who will start Wednesday.
? 3B David Freese, St. Louis Cardinals -- Freese needed stitches near the base of his right thumb after applying a tag to Norichika Aoki's cleat Sunday. Freese wasn't expected to miss any games, but the thumb is giving him more pain than expected. Assuming there's no infection, Freese should be back in the lineup soon.
? P Andy Pettitte, New York Yankees -- This season, the Yankees have put together a winning team with seemingly spare parts, and Pettitte has been a solid backbone to that creation. His numbers aren't outrageous, but they've been consistent. And that's all the Yankees are looking for right now. So the Yankees are yet again being tested to see if they can survive without one of the organization's major tentpoles, as Pettitte hits the DL with a strained trapezius muscle. The injury may be minor, but the Yankees don't want to take any chances with old man Pettitte.