Up in the air: Life as a professional dunker
Those crusty basketball purists lament that the dunk is "worth only two points," but in this case, it wasn't even worth that, as the games go by "ones." Still, the rarest of sounds momentarily descended on The Cage.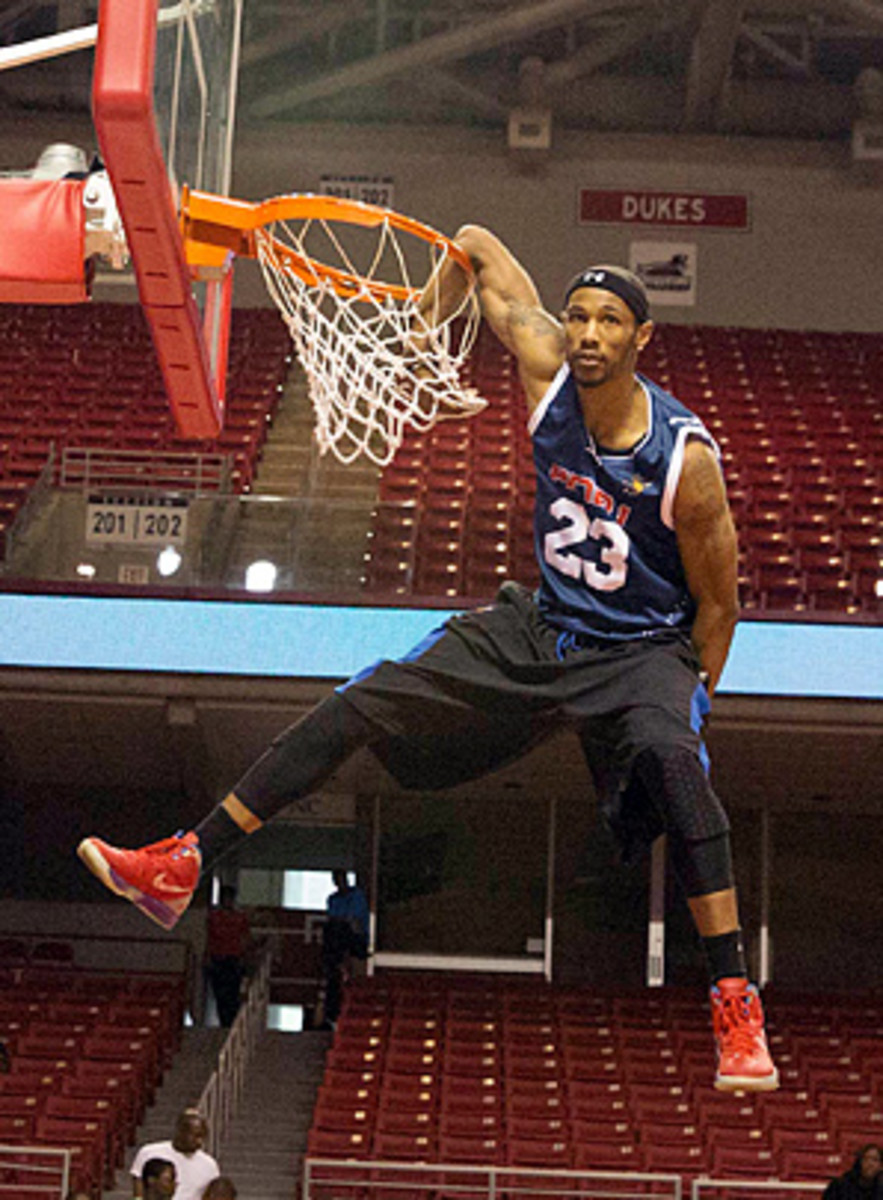 "People say, Why aren't you in the NBA? Well, playing in the NBA, that's one job in basketball. And I have another job in basketball," Staples says. "They're both great. I'm doing what I love and I make people happy. And, I mean, it's not like I'm struggling. The way I look at it: I'm a normal guy. It's just that I'm blessed with being able to fly. For a little bit, anyway."