With Garnett on board, Pierce ready to move forward with Nets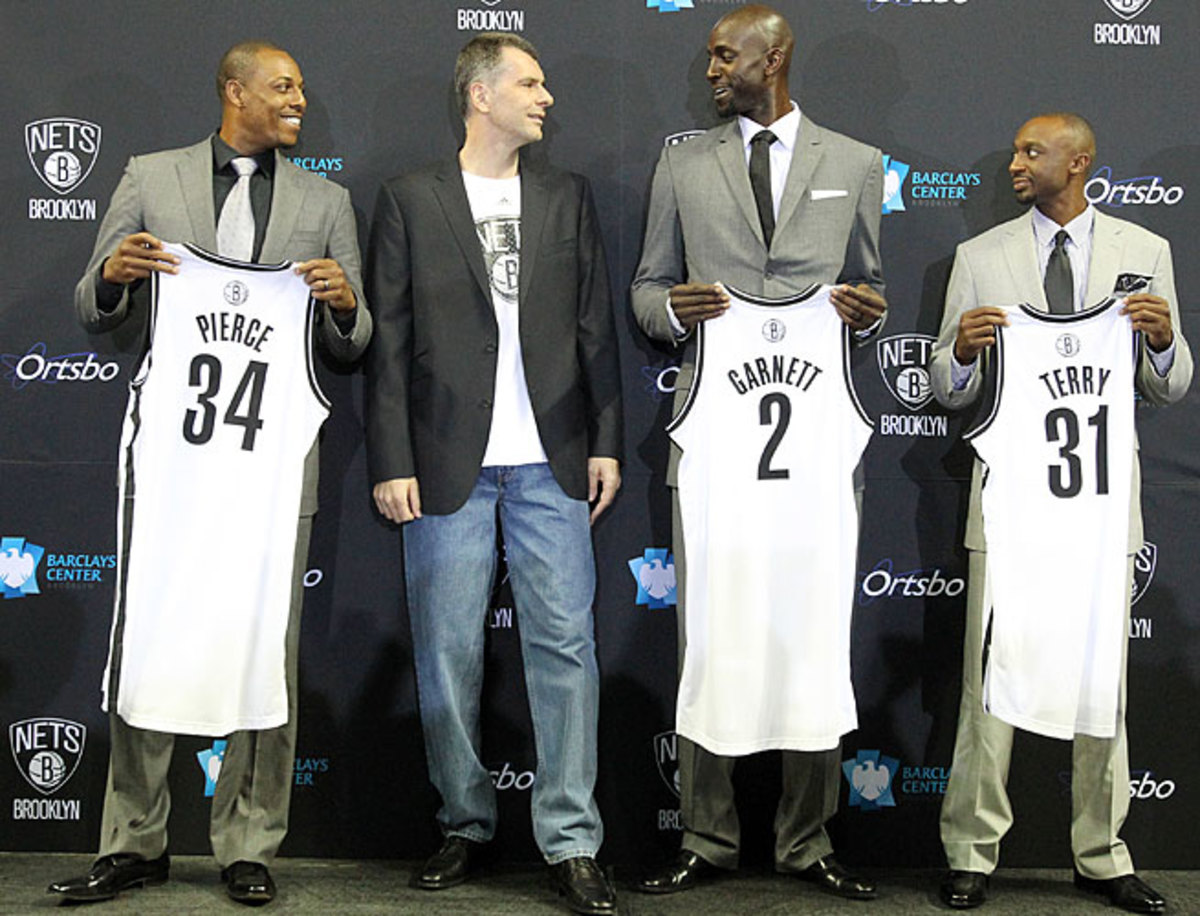 "We're going to be right up there with the best of them," Pierce said. "When you put this type of talent on the floor ... that's what's going to happen. We don't have any egos. I'm a glorified role player on this team. It's come together quite nicely."
"I'm no longer a Boston Celtic, I'm a Brooklyn Net," Pierce said. "At some point, we have to move on. I'm here to try to create a legacy in Brooklyn."