Photos: What would NBA's proposed 'nickname jerseys' look like?
The NBA is planning to introduce "nickname jerseys," like these looks for the Heat's LeBron James. (NBA.com)
The NBA reportedly has plans to introduce "nickname jerseys" for a select few games during the 2013-14 season.
The Associated Press reports that Miami and Brooklyn have been identified as teams that could potentially wear the uniforms, which would sport a player's preferred nickname rather than his last name.
Some members of the Miami Heat have been told the NBA is considering having them and the Brooklyn Nets wear "nickname jerseys'' in at least one of their four matchups this season. The NBA has not announced the plan, but teams apparently have been aware of the likelihood of it happening for at least several weeks.

"It shows growth in our league and it shows we do adapt to what's going on around us,'' said [Ray] Allen, the Heat guard who plans to wear Shuttlesworth on his jersey, a nod to his character from the "He Got Game'' film. "And we're still kids, playing a kids' game. Even though we're now men playing a kids' game, we still remember where we come from. Everybody had a nickname and it's a way to let the fans in a little bit more.''

Players were asked to submit what names they would want on the jerseys.

Four-time NBA MVP LeBron James is expected to wear "King James.''
Marketing gimmicks don't get much more shameless than this, and the nickname jersey is pretty much the perfect wedge issue to differentiate NBA fans into "purist" and "new-school" groups. Traditionalists will react in horror, much as they did when the Warriorsunveiled their sleeved jerseys last season; more open-minded observers will assert that the move is all in good fun, and it will appear to the league's younger fans.
Count me among the simplicity-seeking, "if it ain't broke, don't fix it" crowd, but it's worth taking a gander at what these "nickname jerseys" would look like if they do indeed come to fruition. Below, find a gallery of The Point Forward's Top 10 players of 2014, with possible "nickname jerseys" options for each player. The jerseys were created using the NBA.com Store's custom jersey tool.
Note: the jersey design tool currently does not allow numbers or hyphens within last names and limits all names to 12 characters. Obviously, nicknames like "CP3" and "D12" would not have the numbers spelled out.
Photos: What would NBA's proposed 'nickname jerseys' look like?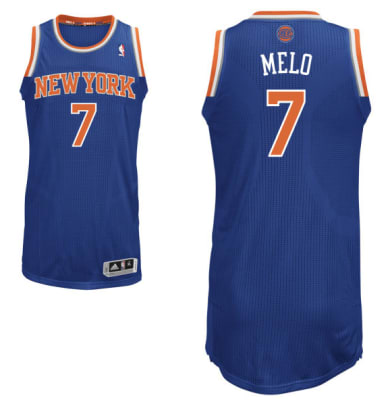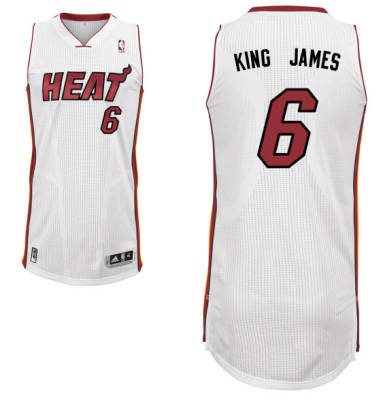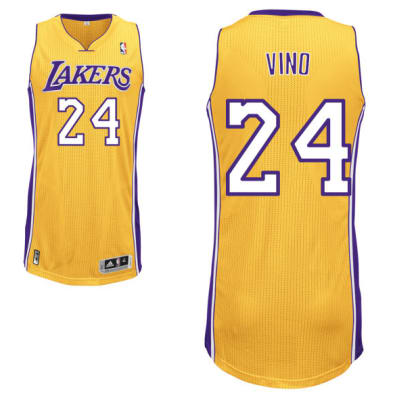 It doesn't take much play-testing to realize that this concept works way, way better with players that have well-established, quick nicknames. As much as it pains me to admit this, substituting "Melo" for Anthony or "Vino" for Bryant doesn't look terrible. The same concept works for Spanish players like Ricky Rubio or Marc Gasol, who might prefer to go soccer-style and use their first names as they do for the Spanish National Team.
The nickname jersey look is less successful for guys who are using only initials -- "KD" or "TP" -- or have long nicknames, a la Duncan's "Big Fundamental." It kind of works for "CP3" and "D12," assuming the numerals are used rather than spelling out the numbers. It's not a home run, though, simply because the numbers are already right below the name. Kinda redundant.
Finally, for a guy like Russell Westbrook who still lacks a go-to moniker, the concept is a total bust. The Oklahoman has pushed to nickname him "Wolverine" and Kevin Durant once joked that he calls his teammate "Sasha Fierce," but those names clearly fall flat here because they aren't synonymous with the All-Star point guard. Westbrook might actually be best served here by simply going without a name above his number; that actually seems like something he might do, just to be different.
The hit/miss ratio for this concept isn't great, even from this sample of the very biggest and most famous superstars. That's before we get started down the obvious slippery slopes: "Should third-string point guards even be allowed to participate in this gimmick?" and "How often does a nickname actually have to be used, and by how many people, for it to be considered a legitimate nickname?"