Catching up with... Felipe Lopez
An interview with New York hoops legend, Felipe Lopez, whose professional career unfortunately never took off, could have started in any number of ways: What happened? Where'd you go? Why did you just disappear from the public eye?
Surprisingly, it started differently: with Ray Allen and Derek Fisher. That's what makes Felipe Lopez unique. Instead of lamenting about the shining career he never had, he likes to marvel at the achievements of his fellow players, particularly the ones who've withstood the test of time. Allen (at 39 years) and Fisher (at the ripe old age of 40) are Lopez's peers—at least age wise.
About Allen, Lopez says, "He hasn't missed a beat. He's adjusted his game … to be a guy still capable of winning championships." About Fisher, Lopez remarks, "You know what, I don't think he was ready to retire."
Catching up with... Robert Horry
Basically, even though Felipe Lopez has every reason in the world to have a sour attitude toward the NBA because he never achieved his dream of a long and successful career, he still finds ways to be amazed by a game that "captivates" him.
He does realize, however, that some bad things happened to him, such as the unrealistically high expectations that were placed on him from the start, including being labeled the "Spanish Michael Jordan" by the press when he was only 14, before he even began gaining notoriety at Rice High School in Harlem, New York.
An immigrant to the United States from the Dominican Republic, Lopez reflects, "I always let basketball handle what people wrote about me … and that chip on my shoulder drove me to want to compete at a higher level."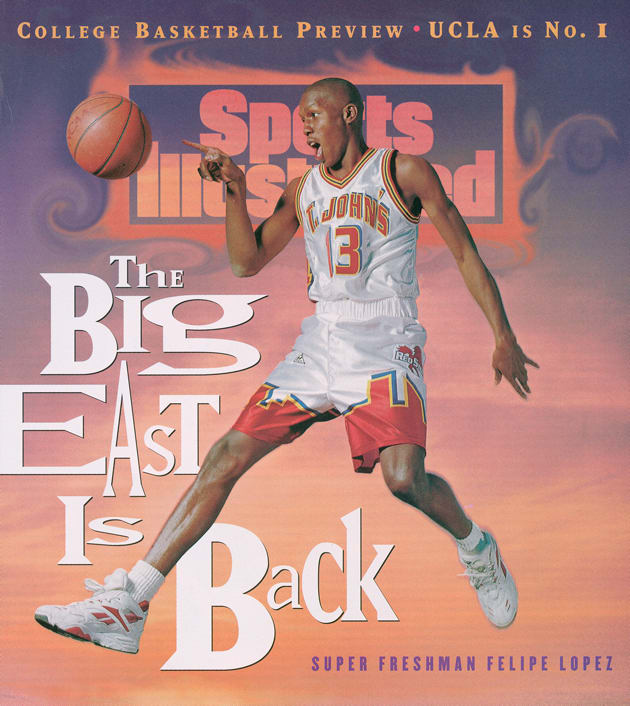 Unfortunately, he could never "make it all come together … and make it be the story that everyone wanted it to be." He doesn't spend too much time dwelling on his disappointments. Talking to him, Lopez sees that though his story "for a lot of people might be an ending. For me, it's a new beginning."  Specifically, Lopez has used that "new beginning" to start a new charitable organization.
As he explains, The Felipe Lopez Foundation, which is based out of Lopez's church in the South Bronx, has "60 [at-risk] youths ranging in age from 5 all the way up to 17, and provides opportunities for the participants to be better students … and Bible study to help them out spiritually to help them get in touch with who they are as a human being."
NBA GRADES: Atlantic | Central | Southeast | Pacific | Southwest | Northwest
Lopez is financing this program because he wants to see the rough neighborhood of the South Bronx where he grew up change and provide greater potential for the many New York City kids who live there to have a brighter future.
His desire to help kids through his love of basketball doesn't stop in the Bronx. In fact, it's a national pursuit. Lopez has been working with USA Basketball to build basketball clinics across the nation for kids to develop their skills. As Lopez likes to put it, he closely identifies with USA Basketball and the NBA in their goal to "encourage the next crop of dreamers." For Lopez, the only way to improve the state of basketball is to keep pushing higher and higher and finding new and better talent.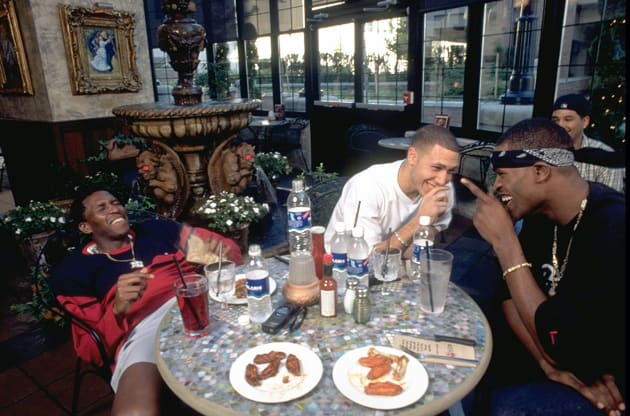 Lopez is quick to address what his impressions were of the game of basketball today and the players that make the NBA the best basketball league on the planet. He summed up his opinion in one word: "Athletic!" Like everyone else, Felipe Lopez knows that today's players are freakishly gifted and that's what he's trying to find with his foundation and with USA Basketball clinics.
His search for talent and his desire to spread basketball everywhere still takes him back to the famed "Mecca of Basketball." In fact, he has a surprise for SI.com's readers, specifically about the 2015 NBA All-Star Weekend in New York City: In partnership with NBA Cares (of which Lopez is an ambassador), the NBA will bring fun, fitness-related basketball activities throughout the five boroughs of NYC to celebrate the game of basketball in the city that the game still calls home.
"The NBA and I, we're gonna turn New York City into one big basketball playground to [remind everyone] what basketball means to [New York] because it runs through our blood."