Warriors eliminate Rockets in Game 5: What's next for both teams?
The Golden State Warriors eliminated the Houston Rockets with a Game 5 win, but the absence of Stephen Curry still looms large.
Get all of Jeremy Woo's columns as soon as they're published. Download the new Sports Illustrated app (iOS or Android) and personalize your experience by following your favorite teams and SI writers.
People sometimes argue that the regular season doesn't matter, but if you paid any attention, it shouldn't have taken much time on Wednesday to figure out exactly how this Warriors-Rockets matchup was going to end (114–81, Warriors.) If two people who had never laid eyes on a basketball before asked you to explain the respective aesthetics of Golden State and Houston, the first quarter of Game 5 would have sufficed.
The first 12 minutes of touch-passing, back-cutting and Klay-bombing were quintessentially Warriors, with all five starters scoring on their first shift together and 12 of 14 makes coming from assists. They were loose, they were at home, and it was pretty much all over. The only thing missing was Stephen Curry, who sat on the sidelines in a beige blazer with a goofy grin smeared across his face, resting his knee while his team put a final stranglehold on the series.
That air of finality stemmed from an equally definitive period from the Rockets, one in which James Harden made six of eight shots with four turnovers, and the rest of the team missed all 15 of their takes. They missed open shots. They missed contested ones. Curry managed to match their output in street clothes. After one quarter, Golden State led by 17, after two it was 22 and after three, 30. 
• MORE NBA:Impact of Curry's knee injury | Playoff winners and losers
Harden wound up 12-of-23 with 35 points, six assists and seven giveways. The Hardenettes? A very broke 19-of-72 (26.4%) from the floor. The stylistic contrast between the two sides was never more obvious, and neither was the result. It was Golden State's biggest win since blowing out Cleveland by 34 on Jan. 18, and Houston's worst loss of the entire season. Dwight Howard managed to both sulk and smile at the same time in the fourth quarter. The Rockets tried to drive uphill, ran out of gas, got out of the car, left the parking brake off and finished things up as a terrible, lazy metaphor for everything that happened before.
"To me this isn't [about] one game," a choked-up, frustrated J.B Bickerstaff said of the season-ending loss. "To me this is about the opportunities we've had all year, that forced it to come down to this game, that forced it to come down too being the eight-seed."
"To me and to all of us, I hope this was a learning experience ... to take full of advantage of every situation you're in … you have to take full advantage of these moments, and unfortunately we didn't do enough of that this year … it put us in the unfortunate position of having to play against the best team in the history of basketball."
"What this team needs to do is find a way to enjoy the common goal," Bickerstaff later added. The interim coach kept it real and said it well.
The champs breathe easy
We don't know when exactly Curry will be back, but we do know the Warriors bought some extra rest and gathered an extra dose of confidence heading into the next round. Their pacey, motion-heavy offense certainly benefited from a lax Rockets effort, but this is still a pretty dangerous team without its star, and particularly on its own court. While all this was happening, the Blazers pushed around the wounded Clippers in Los Angeles. Portland, which beat Golden State in the regular season, is the likely second-round opponent. 
Without deep-diving here, Damian Lillard, C.J. McCollum and a team everybody wrote off in November are the antithesis to the Rockets. The Blazers actually like each other, have won three straight and continue to overachieve in a pretty entertaining manner. Curry's initial two-week evaluation period leaves a mid-to-late series return on the table. The Warriors might need him, but with efforts like Wednesday's, they may not. Being able to throw Shaun Livingston and Andre Iguodala at the Portland guards is a pretty nice thing.
PHOTOS: Classic shots of Stephen Curry throughout the years
Classic Photos of Stephen Curry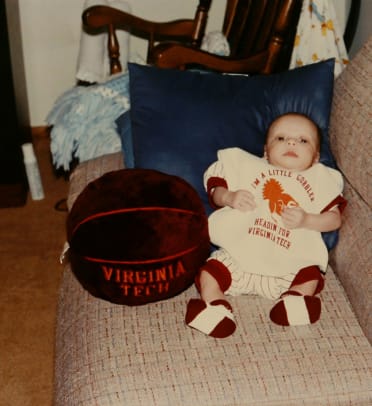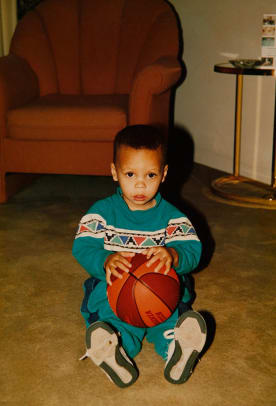 A merciful basketball death
With a seemingly never-ending season-long series of mostly-botched gut checks, change seems a given for the Rockets. Howard opting back in to the final year of his contract would be a bigger surprise than if Jason Terry's last-gasp Game 5 victory guarantee had come true (by the way, he made 0 of his 8 shot attempts). With Howard's deal and Ty Lawson's buyout (wow, remember when?) coming off the books in addition to the salary cap jump, they'll have money to spend. Josh Smith and Terry are also up, and Terrence Jones and Donatas Motiejunas will be restricted free agents. 
#http://www.120sports.com/video/v175028526/warriors-rout-the-rockets
Harden, Trevor Ariza, Patrick Beverley, Corey Brewer, K.J. McDaniels, Andrew Goudelock and rookies Sam Dekker and Montrezl Harrell remain definitively on the books. Expect Houston to pick up a cheap team option on Clint Capela. They also have an option on Michael Beasley. The Rockets do not have a first-round selection, which was lottery-protected and now belongs to the Nuggets as part of last year's Lawson trade (yikes). Adding toughness and experience to the roster through free agency would seem an obvious antidote as they retool.
Also up in the air is the status of Bickerstaff, who was thrust into an awful situation after Kevin McHale's firing and managed a winning regular season record. His postgame honestly was welcome, and though this series wasn't quite a testament to his control over the locker room, it also seems like the Rockets' issues extended past their coach. And out with a whimper, they went.