Aldon Smith suspension creates big hole in San Francisco 49ers defense
Aldon Smith's suspension and NaVorro Bowman's injury could put the San Francisco 49ers on track for a regression.
On Friday afternoon, the NFL announced that San Francisco 49ers linebacker Aldon Smith will be suspended for the first nine games of the season for violations of the league's Personal Conduct Policy, and Policy and Program for Substances of Abuse. He will be eligible to return for the team's Week 11 game against the New York Giants.
"Our organization has known this decision would come and we have prepared for it," 49ers general manager Trent Baalke said in a statement. "Aldon has taken responsibility for his actions and has continued to show growth personally and professionally. We will continue to support him, but it is time to put this matter behind us and focus on the season ahead."
Battle friends in weekly fantasy football game | NFL roster cut roundup
The 49ers, who are already going to be without inside linebacker NaVorro Bowman for half the season due to a knee injury, will certainly miss Smith's pass-rushing acumen. Smith has amassed 42 sacks in 43 regular-season games, and 5.5 more in eight postseason contests. In the first nine games of the season San Francisco is set to face: Dallas, Chicago, Arizona, Philadelphia, Kansas City, St. Louis, Denver, St. Louis and New Orleans. Four of those teams made the postseason in 2013, and seven of nine had a .500 record or better.
The 49ers have made at least the NFC title game, and once played in the Super Bowl, during each of Smith's three NFL seasons. They'll have Corey Lemonier and Dan Skuta as Smith's primary backups.
Making matters worse, the NFC West was the NFL's best division last season and that should remain the case in 2014. As I noted in our NFC West preview, the Seahawks may have a dynasty on their hands if they can shore up a few issues; the Rams have the NFL's most intimidating defensive line; and the Cardinals have suffered the most losses to injury and free agency, but remain a team that could take half the other divisions in the NFL from a pure talent perspective. Smith's suspension and Bowman's injury could put the 49ers on track for a serious regression.
NFL Suspensions for 2014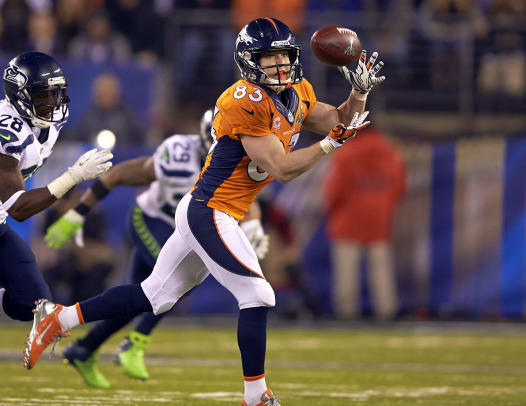 Smith, the team's first-round pick in 2011, missed five games during the 2013 season after voluntarily checking himself into a treatment facility following a DUI arrest. It was the second DUI arrest of his NFL career. Smith also faced three felony weapons charges related to a party at his home in 2012, where Smith was stabbed and two other people were shot. In July, he received concurrent 12-day jail sentences for the weapons and DUI charges. He was placed on three years' probation, required to serve 235 hours of community service and pay a $2,000 fine. No charges were filed against Smith after he indicated in April that he had a bomb at Los Angeles International Airport.
Los Angeles police public information officer Karla Ortiz said in a statement that the man identified as Smith went through security screening at Terminal 1, and was selected randomly for secondary screening. Smith reportedly became belligerent and uncooperative with the TSA agent in charge of the screening, and made a comment indicating that he was in possession of a bomb.
When Smith checked himself into treatment last year, NFL Commissioner Roger Goodell said that "The issue here is not to discipline players. The issue is to stop the behavior. And Aldon … has voluntarily said 'I need help.'"