The Difference in Dallas
Distractions and injuries snowballed to turn 2015 into a lost year for the Cowboys. Here's why the organization believes that won't happen again. Plus Pittsburgh's next playmaker, Philly's new strategy and more notes
By the time it was over, Greg Hardy had come to define all that went awry during the Cowboys' lost 2015 season.
Stephen Jones gets how that looks to the general public. The Cowboys chief operating officer understands things didn't work out with Hardy, who was involved in a domestic violence case before Dallas signed him in 2015. But as Jones sees it, the chicken here was the losing, the egg was the chaos that Hardy helped fuel, and the optics of the result won't change much in the way the team does business.
"We've taken risks," Jones said Wednesday. "It was a huge risk to take (Charles) Haley back (in the '90s). Haley was a cancer on the Niners, and that's why they gave him to us for next to nothing. Dez (Bryant) was a risk. Dez was a Top 5 pick that fell because he was a risk. And in the end, you win on some, you lose on some. That's a little piece of how you succeed in business. You have to take chances."
In this week's Inside The NFL Notebook, we'll check in with Blake Bortles; the next (potential) playmaker in Pittsburgh; where the head-trauma subject is going next; and how the Eagles have locked up their core.
We start back at Valley Ranch, where the Cowboys now look to better capitalize on another season on the back nine of Tony Romo's prime—one year after 4-12, two after 12-4, and three removed from three straight 8-8s.
• STARS AND SECOND GUESSES: Peter King goes inside the Dallas draft room, where he found owner Jerry Jones lamenting the one that got away
Hardy's gone now. According to those inside the building, there's been a sense of renewal. New leadership has emerged. Talent is still there in key places.
But Jones has been around long enough to know the fragility of these things, which is why he's not overcome with regret. If you win, the good feelings of an undefeated spring stick. If you lose, good luck.
"If when Haley was here, we didn't do as well, he'd have been a distraction," Jones said. "When the season withers away like last year did, things start to show up that otherwise might not if things are positive."
Accordingly, Jones won't buy the notion that simply cutting Hardy out of the picture makes it 2014 again.
In fact, he doesn't see Hardy as the bellwether for last year at all, the way some (even in his building) do. Dallas knew the decision to sign Hardy could go either way from the start—evidenced by the team protecting itself six ways from Sunday on Hardy's one-year deal. The way everything else crumbled, to Jones, was worse.
"To me, the most disappointing thing was when Tony was out (collarbone) for seven games, we couldn't find a way to win two or three of them," he said. "Jason (Garrett) has focused on it, (offensive coordinator) Scott Linehan focused on it. If Tony misses six or seven games again, how do we win two or three football games? Were we competitive? Yes, but we didn't finish those games.
"So if Tony were to go down for two or three weeks, we hope now we can salvage some games."
Which is where prized rookie running back Ezekiel Elliott comes into the picture.
"It's one reason why we invested in Ezekiel," Jones concedes about the No. 4 overall pick out of Ohio State. "You look at it, and if you can help with your run game, you can do some things offensively that take pressure off the quarterback. That can help. We won without Tony before. (Jon) Kitna and (Kyle) Orton won games. It's not like it's something we haven't done. Can you win them all? No. Can you win a championship without Tony? Probably not.
"But Zeke gives us a much better chance."
If it seems like we're all over the place here, that works to explain how all over the place the Cowboys' problems were last season. Romo's injury was compounded by Dez Bryant's injury (foot), which made it easier for opponents to gang up on the running game, and negate the strength of the team—its offensive line. Then, the losses started piling up.
• OUR THOUGHTS ARE IN ORLANDO: Robert Klemko begins his guest MMQB column with thoughts on Florida tragedy before diving into football topics
Hardy got off to a solid start, but according to those in the building, the Deadspin story that included graphic photos of his former girlfriend's bruises sent the already less-then-stable star into a tailspin. He was drinking a lot. His behavior became more erratic. And with the team losing, the atmosphere at work wasn't getting better, which only worsened the problem.
Now, if the Cowboys accomplish the objective here—as Jones says, "We've got to find a way play better without Tony"—what will it mean?
A few things. One, it'll mean the team is asking less of Romo as he gets older, the way, say, Denver asked less of Peyton Manning as his skills started to wane. Two, it could mean keeping alive one of the seasons Romo does have left if he were to miss a month or two. Three, it keeps with the vision of maximizing the window of opportunity that Romo gives the Cowboys.
"We did it with Troy (Aikman), when we traded big picks for (Joey) Galloway," Jones said. "You put things in place around the quarterback when he's in his prime. Ezekiel is a lot of that. He helps long-term, but he has a chance to help us right away. You do look for opportunities, it's no different than last year, when we took a chance on Hardy. If you don't have a quarterback in his prime, it's a question if you'd do that."
So once again, even with some on-field question to answer (yes, pass rush is one), the Cowboys are all-in.
But that changes nothing. When asked about the good feeling around the team this spring, Jones responds quickly. "I think we had the same healthy atmosphere at this time last year."
What would really make a difference? A few more wins.
* * *
FOUR DOWNS
1. AIG situation hovering for the league. Earlier this week, the New York Post reported that insurance giant AIG has decided to no longer include head injuries in its insurance of NFL players, a move it already made at the Pop Warner level a few years back. The liability coverage had protected the NFL against third-party claims brought by players suffering head injuries, and AIG is one of the companies already suing the league to try to dodge responsibility for the more than $1 billion owed to former players as part of the concussion settlement. The AIG suit alleges the NFL wasn't honest about the risk associated with playing football. AIG's latest move is an indicator that it believes the league will continue to be dishonest in that arena. The bottom line is that players can't sue the NFL if they're aware of all the risks they've taken. The league is liable if it misleads players, which is where, in turn, the insurer's liability would lie.  All this likely will make insurance more expensive for the league, or harder to get period. One prominent insurance attorney told me, "One potential result is there'd be no market at all, and they won't be able to transfer the risk to insurers." This particular attorney said that if he was working for the league, he'd advise they go as far as they possibly can in being transparent about head injuries and putting in safety-related rule.  Progress has certainly been made in those areas over the years. But AIG's move seems to affirm that many in business with the NFL feel they still have a ways to go. I did reach out to the league on this, and they declined comment.
2. Bortles gearing up. Last year, in working with his second coordinator in his second NFL season, Blake Bortles had his hands full learning the "what" of Greg Olson's offense. This year, Bortles is working on the "why." And that all relates to the big area of focus for Bortles—decision-making. Olson is a trial-by-fire coach, so Bortles was given some freedom in 2015 with checks and audibles and protections, with the overriding principle being that the quarterback's job is not to get the offense into a better play, but to get it out of bad plays. The 51 sacks Bortles took indicate that it was a work in progress through the season. But he did improve as the year wore on. In looking back, Olson and Bortles have focused on why plays were called in certain situations, and how that relates to the way Bortles performed. The benefit here should be twofold. First, the hope is Bortles, more aware now of the purpose of some of the shifts and motions, will be able to catch some of the favorable matchups he missed last year. Second, the Jaguars will be able to run more hurry-up, more as a change-up than anything else, because Bortles is more capable on the fly. And of course, the rest of the offense continuing to grow up around him won't hurt either. The Jags' good young core got another shot of promise over the past couple months with strong springs from wideout Marqise Lee, guard A.J. Cann and rookie tight end Ben Koyack.
• OWN THE MESSAGE: DeAngelo Williams, once called the 'King of NFL Twitter,' writes about his social media strategy
3. Steelers' receiver pipeline still running strong. There's been no one better at identifying receiver talent in the draft over the past few years than Kevin Colbert. Since 2009, and without spending a pick higher than 79th overall, the Steelers GM has brought in Mike Wallace, Antonio Brown, Emmanuel Sanders, Markus Wheaton and Martavis Bryant. And the missteps of one of those five—Bryant is suspended for the entire 2016 season—now seems to be opening the door for No. 6. Sammie Coates only caught one ball as a rookie, and was inactive for 10 games. A big part of that, and why he fell to the third round, was that he was coming from an Auburn offense that makes the learning curve steep in a rookie's transition to the NFL. (Rams left tackle Greg Robinson is another example of it.) A year later, and after 10 weeks of a pro offseason program, one Steelers official said that Coates is "like a different player." He's in better condition, his weight is down, and with his grasp of Todd Haley's system improving, there's hope Coates can provide the type of outside-the-numbers presence the offense will miss with Bryant out.
4. Dolphins could use Dion Jordan. Given the price tag, it's certainly easy to understand why Miami let Olivier Vernon walk in free agency. And given the circumstances, you can see logistically why the combination of Cam Wake and Mario Williams is a reasonable, and much more affordable, short-term fix for the team. The question then becomes where the team's future is, since Wake is 34 and Williams is 31—and a potential answer could be with Dion Jordan. Jordan explained to USA Today's Tom Pelissero in May that, as he applied for reinstatement, he wouldn't waste his next chance. "I just turned 26 years old," Jordan said, "so life starts to hit you in the face." The third overall pick in the 2013 draft has been suspended since December 2014, and told Pelissero that he's passed two tests a week since then. Those who were around him over his first two years that I've spoken to say that they'd first be looking to see where his shoulder is (it was flagged pre-draft) and what kind of condition he's in now, in addition to trying to make sure the drug problem is in his past. And when he left, Jordan was still considered something of a raw athlete. But if Miami can get him back on board, and he's truly clean, his addition could be significant for the team's future as it prepares for Adam Gase's first season as head coach.
* * *
THREE CHECKDOWNS
1. Word persists that Peyton Manning will wind up in a John Elway-type executive role at some point in the next few years. In fact, as I hear it, those aspirations could make him more willing to help the NFL's investigation into the allegations levied against him in an Al Jazeera report last December.
2. The holdout is quickly going the way of the dinosaur. Dolphins safety Reshad Jones was the only under-contract player to skip any part of a mandatory minicamp league-wide over the past two weeks in an attempt to get a new contract. Jones skipped Tuesday's workout in Miami. He reported Wednesday.
3. Regarding Von Miller, Eric Berry, Mo Wilkerson … This is probably a good time to remind everyone that threats to sit out the season were made last year at this time (Dez Bryant was one), too. Four of last year's five tagged guys got long-term deals, all right at the deadline, with Jason Pierre-Paul being the one exception (for obvious reasons). My guess for this year (on the guys who've stayed away) would be that Miller and Berry do deals, and Wilkerson doesn't.
* * *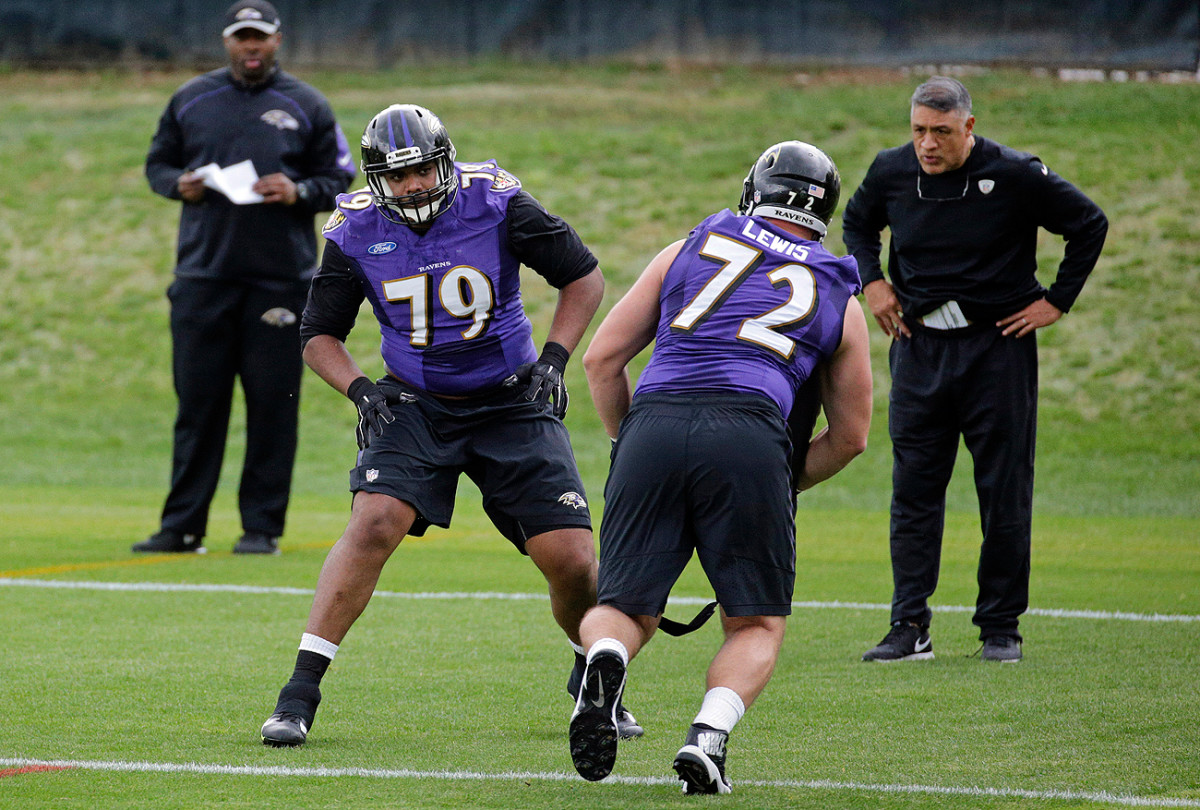 TWO PLAYERS TO WATCH FROM MINICAMPS
1. Cardinals RB David Johnson. I'm not a fantasy expert—the league I play in with college buddies is proof positive of that. But I'll tell you that I'd advise all of you to buy on Johnson come August. Both publicly and privately, the Cardinals have raved about the spring that their sophomore bellcow had, and that's building on a rookie year that certainly left an impression on opponents. "He's a complete back that catches the ball well out of the backfield," said one rival pro scouting director. "He still needs some development, because he didn't have a position coach in college and he's a converted receiver, and his negatives are his ball security and that he doesn't pile the way you'd expect for a back his size. But he's impressive." Those issues, too, are workable. With the talent around him capable of keeping the boxes the Cardinals face light, it's a good bet that there'll be a big uptick from the 1,038 scrimmage yards he piled up as a rookie.
2. Ravens LT Ronnie Stanley. Eugene Monroe's problems in Baltimore didn't start and end with his stance on marijuana and his inability to stay healthy. Even when he was in the lineup, some in the Ravens brass had questions about his toughness, which is an issue when you consider the edge with which the franchise has typically played. Stanley, presumably, should be an upgrade there, and if the Notre Dame rookie didn't have a strong spring, Baltimore might've been more reluctant to cut Monroe loose. But there's still work to be done, and the way NFL people see it, the big jumps that Stanley needs to make will start getting tested when pads go on in the summer. "He's a smart technician with good length and feet," said one AFC exec. "But he's gonna struggle redirecting and against power—you could see that in the Clemson game. He needs to get stronger." John Harbaugh generally runs one of the more rugged camps in the league, so there'll be plenty of chances for the Ravens to see where Stanley stands in July and August.
* * *
EXTRA POINT
Here's an amazing fact: The Eagles' projected starting 22 has just one prospective 2017 free agent—nose tackle Bennie Logan.
And that's the result of a whirlwind offseason of activity that resulted in extensions to get Fletcher Cox, Zach Ertz, Vinny Curry and Lane Johnson under contract through (at least) 2020. Jason Kelce was already inked for that long, and 2020 will also be the option year on second overall pick Carson Wentz's rookie deal.
• VINNY CURRY—GONNA FLY NOW: Andy Benoit explains why the Eagles pass-rusher is setting up to be one of 2016's breakout stars
Howie Roseman, now back in charge as the team's executive vice president of football ops, saw two elements to all that activity.
First, he said that when he and Doug Pederson sat down to assess the roster in January, it stuck out that much of the team's core would be up contractually after either 2016 or 2017.
Second, in his study of other franchises over the past year, Roseman saw continuity as a top factor for title teams. "Green Bay, Seattle, the Patriots, the Steelers, the Giants," he said. "They all had a core together for a long time." And in looking at NBA teams, he saw how having stability around a centerpiece player was vital for the big winners.
So in order to keep together a group that he and Pederson liked (remember, Pederson knew some of the guys having been in Philly in 2012), moving quickly on contracts made sense.
"The market doesn't go down," said Roseman. "With each free agent class, the market naturally goes up. So if you do some deals early, that make sense for both sides, it can help you. It's like drafting. You won't get every one right and see everyone to the end of their deal, but you try to get more right than wrong and keep the team together that way."
Now, Roseman was quick to point out the Eagles aren't reinventing the wheel here. In fact, the team employed this way of doing business regularly under Andy Reid, so this is one more way that the new regime in Philly is similar to the old regime, with an emphasis on getting guys in their mid-20s locked up.
And owner Jeffrey Lurie certainly has a hand in it. It's his investment too, and his call for a more unified organization back in January is a part of this.
"I can't speak for the players," Roseman said. "But you hope to create an environment where players understand that if they play well and do the right things on and off the field, they don't have to leave here to make more money."
It'll be a few years before we can tell how all these deals work out. For now, it's safe to say that this new/old approach is certainly working for the players.
• Question or comment? Email us at talkback@themmqb.com.