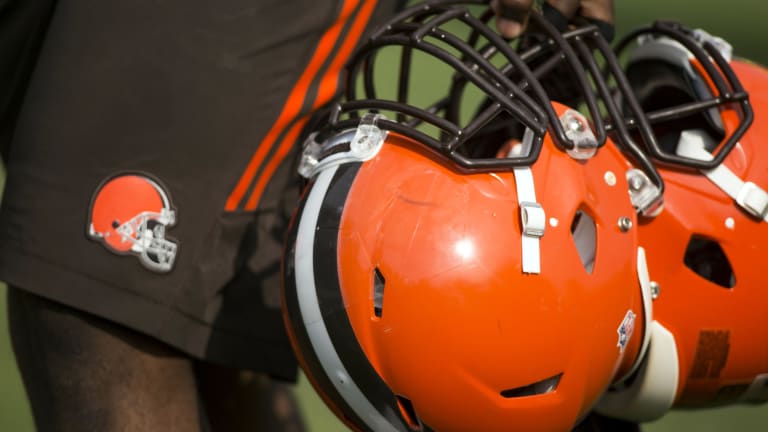 Cleveland Browns waive OL Trevon Tate
Per Dov Kleiman, the Cleveland Browns have opted to waive undrafted free agent Trevon Tate, a member from Memphis's talented 2018 offensive front.
The Cleveland Browns have opted to waive Trevon Tate, one of the three undrafted free agent offensive linemen the team signed after minicamp. Sione Takitaki signed his contract and will take the roster spot.
Tate played for one of the best offensive line units in the country, powering their offense to an incredible 3,919 yards rushing as well as 3,405 yards passing during 2018. 
And while part of a decorated offensive unit, he was the least athletic member of the group of they signed. The other two players were Willie Wright from Tulsa and Brian Fineangonofo out of Idaho State. Far less impressive offenses as well as football programs, they do appear to have more potential going in the NFL.
Wright is being tried out at center while Fineangonofo could end up being a tackle or guard. This is in line with the style of offensive lineman coach James Campen has preferred dating back to his time with the Green Bay Packers.
Campen loves taking athletic tackles and figuring out places to put them on his offensive line and developing their athletic traits to contribute. Tate was far more limited in that respect. He had a almost a month to showcase himself to the Browns staff and it appears, at least for now, that they like the potential of the others more.