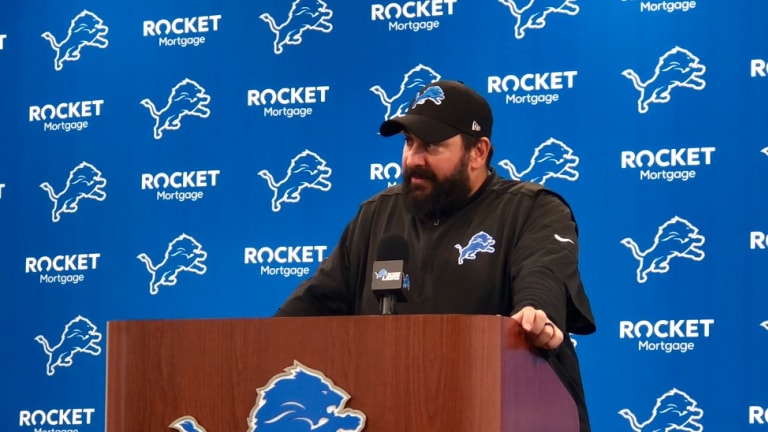 Matt Patricia: 'The End of Games Is Always a Tricky Situation'
Lions head man Matt Patricia elaborates on the importance of playing "complementary football"
Earlier in the week, Lions head coach Matt Patricia was asked about the challenge the team has faced when it comes to closing out games. 
The Lions have had leads late in games against the Cardinals, Chiefs and Packers, yet have not been able to come away with victories.
He expressed Tuesday, "We understand there are a lot of factors that go into closing out a game."
In Friday's media session, Patricia elaborated further on the "tricky" nature of closing out games. 
Recommended Lions Articles
"I think the end of games is always a tricky situation," Patricia commented. "You have to take a lot of things into account. Special teams, offense and defense and how it all fits together. I would say it is something that our team is learning. We have been learning the last year and a half about how all that fits together."  
He expressed that it is important to play "complementary football." 
He also went on to add, "Independent of all that, everybody knows that when you step on the field, whatever that particular play is you just go do your job. Just do your assignment, execute at a high level and things will take care of itself. We do try to emphasis the collaborative effort of all three phases working together."
More: Breaking Down Lions' Offensive Efficiency