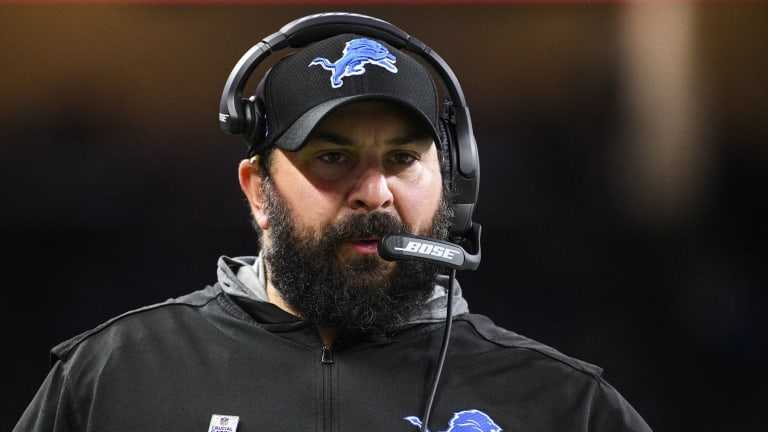 Since the surprising trade of Quandre Diggs to the Seahawks and Darius Slay's subsequent comments, speculation has run rampant regarding Slay's future in Detroit. 
"I think for us, the bottom line is that we haven't played well enough to win the last several games, and all we want to do right now is just go win," Lions head man Matt Patricia commented during Friday's media session. 
Following the trade, Patricia emphasized repeatedly the team's desire to turn the page and to focus solely on today's matchup with the Giants. 
"We addressed everything as a team on Wednesday, and I really thought the guys have done a great job of turning the page," Patricia said. "We want to try to go win, and we know that's going to be all about preparation and practice and getting better through the course of the week." 
Recommended Lions Articles
Patricia added, "This stuff happens and they have to just move on and go forward. And that's what we're trying to do. For us, we understand that the conversation for us needs to be (about) the Giants. That's the most important (thing)."
Patricia was asked Friday if he expected Slay to be on the roster after Tuesday's trade deadline (4 p.m. EST). 
"We always anticipate everybody being here," Patricia said. "We're just going to go and work hard and do everything we can to get better. I mean, I hope I'm here." 
Following the Lions' 31-26 victory over the Giants, Patricia responded to reports that surfaced Sunday that indicated the Lions were taking phone calls from other teams regarding Slay.
"Again, I want everybody," Patricia said. "We just have to try to win and have to put everybody out there. I mean, for us, I enjoy the team we have, and I'm trying to coach them as hard as we can. And we'll go from there. I just want to give credit to the players that played in the game today, and just talk about the Giants. I think our guys battled really hard today. I'm not going to elaborate on any of that."