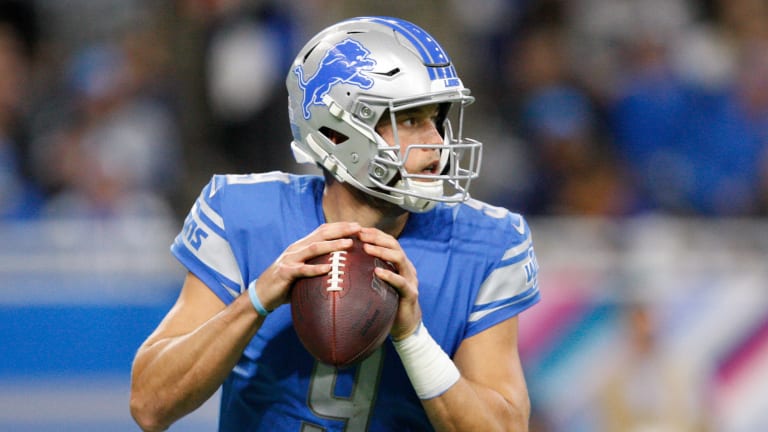 Lions QB Matthew Stafford Is Under the Weather
Matthew Stafford expressed Wednesday that he has been dealing with an illness for the last four days
While Detroit Lions quarterback Matthew Stafford was addressing questions during his media session Wednesday, it became quite clear based on Stafford's voice that he was dealing with an ailment of sorts. 
Stafford expressed, "Just sick. I started feeling not so good before the game on Sunday, and I've just kind of been hanging on. But it should be good by next Sunday. Don't worry about it."
He was asked whether communication could be affected in terms of calling out plays. He indicated, though, that he was not concerned at all about his ability to call out signals on the road. 
Stafford was a participant in practice on Wednesday, although he was listed on the injury report with a hip injury.
Recommended Lions Articles
If Stafford is unable to play against the Oakland Raiders, the Lions would likely turn to backup Jeff Driskel. 
Driskel was signed by the Lions in September after veteran Josh Johnson was released. 
Driskel had a stint with the Cincinnati Bengals prior to signing with Detroit.
While with the Bengals, the University of Florida and Louisiana Tech product suited up for nine games, starting in five of them. He threw for six touchdowns, two interceptions and 1,003 yards. 
For more information, check out www.NFL.com and www.DetroitLions.com.