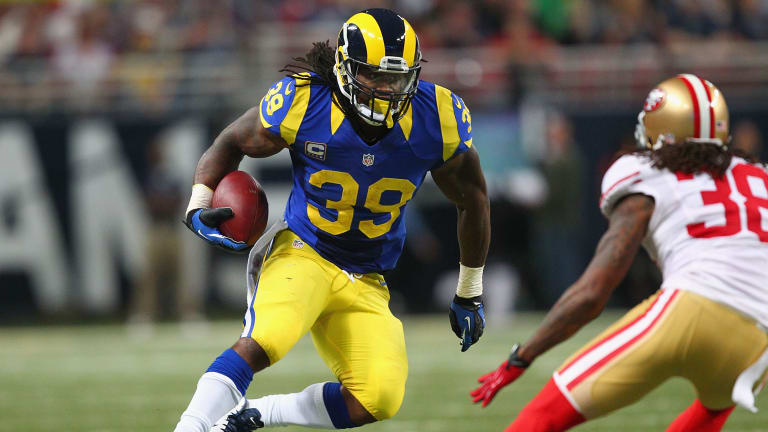 Steven Jackson Signs One-Day Contract to Retire With the Rams
Former St. Louis Rams running back Steven Jackson signed a one-day contract with the Rams on Monday in order to retire with the organization after nine years with the team.
It appears that you can take some players out of the Rams organization, but it's hard to take the organization out of a former Rams' player. 
The team announced on Monday afternoon that former St. Louis Rams running back, Steven Jackson, has signed a one-day contract with the team in order to retire as a member of the organization with whom he spent nine seasons. 
Jackson was drafted by the St. Louis Rams with the No. 24 pick in 2004 after an impressive college career at Oregon State University. In his 12-year NFL career, Jackson was a 3-time pro bowler , and he also played for the Atlanta Falcons and New England Patriots. 
He retired as the all-time leading rusher in Rams history, gaining 10,138 yards in St. Louis. He also scored 56 rushing touchdowns in his career with the Rams. He ranks 18th all-time in NFL history with 11,438 yards rushing.