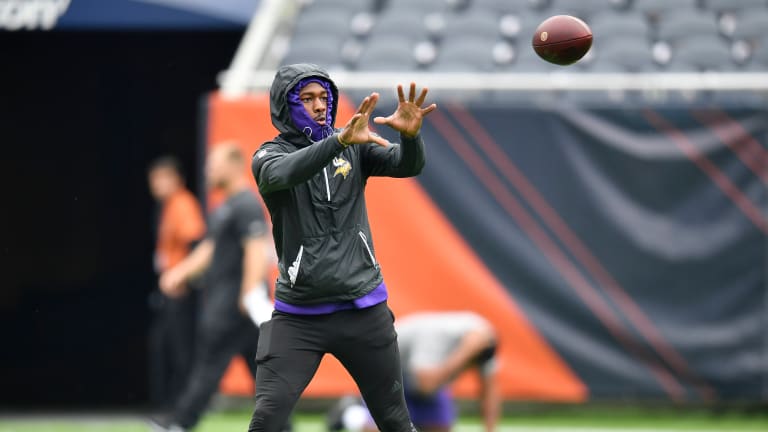 Stefon Diggs Trade Rumors: Misses Practice Wednesday, Not Injury Related
Well, this is certainly interesting.
Stefon Diggs' absence at Wednesday's practice was not related to injury, according to the official injury report put out by the Vikings.
This comes at an interesting time given the current speculation and rumors surrounding Diggs potentially wanting to be traded.
It has now been two full weeks since Diggs last spoke to the media. That was the Wednesday following the loss to Green Bay, and Diggs gave thoughtful answers about Kirk Cousins' play, the passing game's struggles, and a lot more.
Of course, this absence could have nothing to do with the trade rumors, which still have no credible source behind them. Players missing time for personal reasons isn't uncommon, and Diggs has done so before.
The Vikings trading Diggs still seems unlikely because of what it would mean. It would incur a major dead cap hit for the Vikings, who are already thin at wide receiver. Because of the salary cap implications, trading Diggs would only seem logical if the Vikings were planning on tearing things down and rebuilding, which would likely cost Mike Zimmer and/or Rick Spielman their jobs.
Basically, there are a number of reasons why the Vikings would want to avoid trading Diggs, unless a team was willing to significantly overpay. And while this absence is odd due to its timing, we still haven't reached a point where Diggs is refusing to play.
If Diggs doesn't practice tomorrow, though, things will start to get extremely interesting.