When it comes to the Chase, non-winners have no place there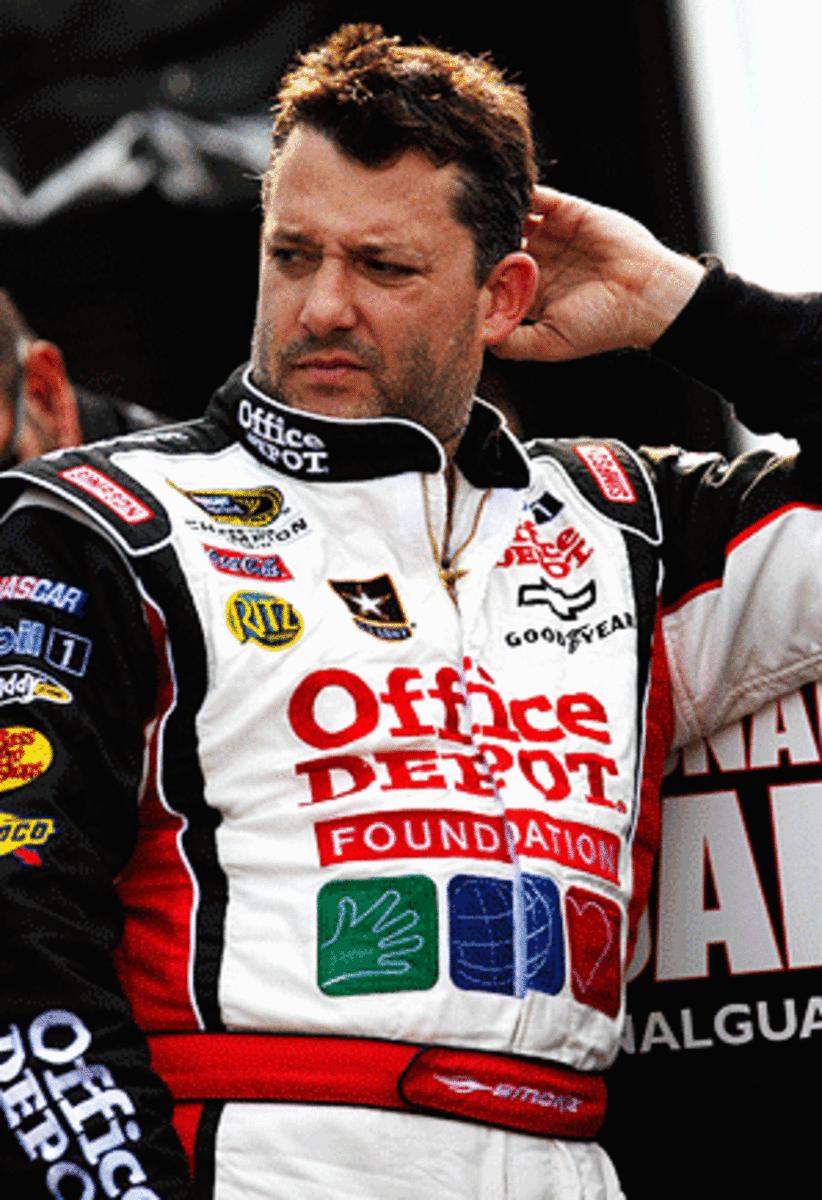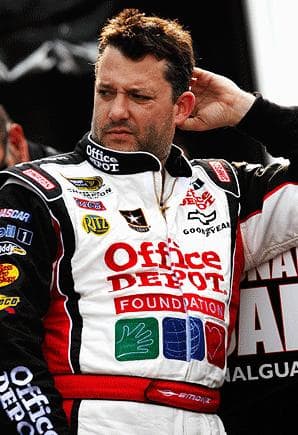 Tony Stewart did not deserve to win the Sprint Cup Series championship last year.
All right, let's allow the "Smoke" to settle and explain what we mean. First, it has to be stated that Stewart is unquestionably one of the top two or three NASCAR drivers of the past 15 years and is creating a resume that will place him among the sport's all-time greats. And what he did last year during the Chase for the Championship -- winning five times in 10 races, including a clutch victory in the season finale at Homestead to secure the title -- was an amazing accomplishment. Nobody could walk away from the end of last season and declare that Stewart had not earned the championship on the track.
The issue isn't what Stewart did during the Chase. It's what he did before the Chase began. Namely, go winless. Stewart had 26 chances to make it to Victory Lane and win his way into the Chase and he was unable to do it. So the question is, with zero victories to his credit at that point in the season, should Stewart even have been included in the 12-driver Chase field, regardless of his position in the standings?
This has long been NASCAR's chicken-and-egg type puzzler. What is more important in determining a champion: consistency or victories? NASCAR seemingly has always tilted toward consistency. As far back as 1954, for example, Herb Thomas had 12 victories to seven for Lee Petty, but Petty won the championship mainly because Thomas also had 10 DNFs compared to only three for Petty. So early on, NASCAR was setting the tone that it is better to be consistently good than to be both great and terrible within a single season.
This emphasis on consistency over winning is why Darrell Waltrip could have seven victories in 1984 -- four more than any other driver that season -- and yet still finish fifth in the point standings. Waltrip apparently learned his lesson, because he won the title a year later with only three victories, while Bill Elliott finished second in the standings despite winning 11 times.
Rusty Wallace won 18 races over the 1993 and '94 seasons, yet Dale Earnhardt captured the championship both years with a total of eight fewer victories. Conversely, Terry Labonte went to Victory Lane just twice in each of his championship seasons (1984 and 1996) but was consistent enough to outpoint Waltrip in '84 and 10-time winner Jeff Gordon in '96.
NASCAR finally began to truly realize just how undervalued victories were in the points system in 2003. That was the year when Ryan Newman won eight races and 11 poles yet somehow finished a distant sixth in the standings, while Matt Kenseth blandly took home the championship trophy with only one victory all season and none over the final 33 races.
So NASCAR implemented the Chase format a year later in an effort to spice up the championship battle, but it still did not place enough emphasis on winning. Kurt Busch took the first Chase title with only three victories, while Jimmie Johnson was the runner-up despite winning eight times.
At least all of those champions managed to win a race. The biggest flaw in NASCAR's points system is the specter of a driver racking up a bunch of top 10s and capturing the championship without ever actually visiting Victory Lane. Kenseth easily could have done just that in 2003. And if Carl Edwards had finished second at Las Vegas last year instead of winning, he still would have entered the final weekend with a legitimate shot at the title despite being winless on the season. The fact that such a scenario is even possible is a loophole that needs to be closed.
Simple solution: Win a race or you don't make the Chase. This would significantly increase the importance on winning throughout the first seven months of the season. It also would at least partially dilute the concept of points racing, where a driver plays it safe and meekly accepts a top-10 finish -- and the ensuing points payout -- rather than taking any chances to go for the victory, thus risking a crash and a 30th-place finish.
As it stands right now, Martin Truex Jr. and Kevin Harvick are going to make this year's Chase even though they are winless. Sure, there is the slight incentive of trying to pick up a victory for the three meager bonus points a win gives a driver at the start of the Chase. But for the most part, the smart move for Truex and Harvick is to take it easy over the next five pre-Chase races and make sure they don't jeopardize their spot in the field. At this point, winning is secondary.
Now imagine if at least one victory was required for a driver to make the Chase. You would have Truex, Harvick, Carl Edwards and, before last week, Jeff Gordon, all in full-blown desperation mode. No longer would fifth place be good enough. They would need a win to get in, and the tension would be exquisite.
And what if fewer than 12 drivers manage a victory over the first 26 races? Then reduce the number of drivers in the Chase. This would give drivers who already have a victory additional incentive to continue winning rather than experimenting with Chase set-ups. If Dale Earnhardt Jr. can keep a winless Harvick out of the Chase by beating him to the finish line at Richmond, then that is one less driver who can challenge Earnhardt for the championship once the Chase begins.
The goal of all this is to make winning as important as possible. Under the current system it is way too easy for drivers to coast through August and early September and simply wait until the Chase begins to start racing hard again. That is the last thing NASCAR needs these days, with attendance sagging and fans grumbling about the lack of excitement in many races.
Of course, this format would still create a few issues as well. Last year, for example, Stewart and Earnhardt would have failed to qualify for the Chase, while one-time winners David Ragan and Marcos Ambrose would have made it in. It is hard to argue that having Ragan and Ambrose in the Chase field over Stewart and Earnhardt would be a good thing for the sport.
But in the end, there needs to be more emphasis on winning races. If Stewart and Earnhardt are among the best drivers of their generation, then let them prove it on the track. Not with a series of methodical top-10 finishes, but with a victory.
After all, if you want to have the chance to be considered the best driver in the sport for an entire season, then it shouldn't be too much to ask that you are the best driver on the track for at least one day.