The flag isn't the only green thing in NASCAR anymore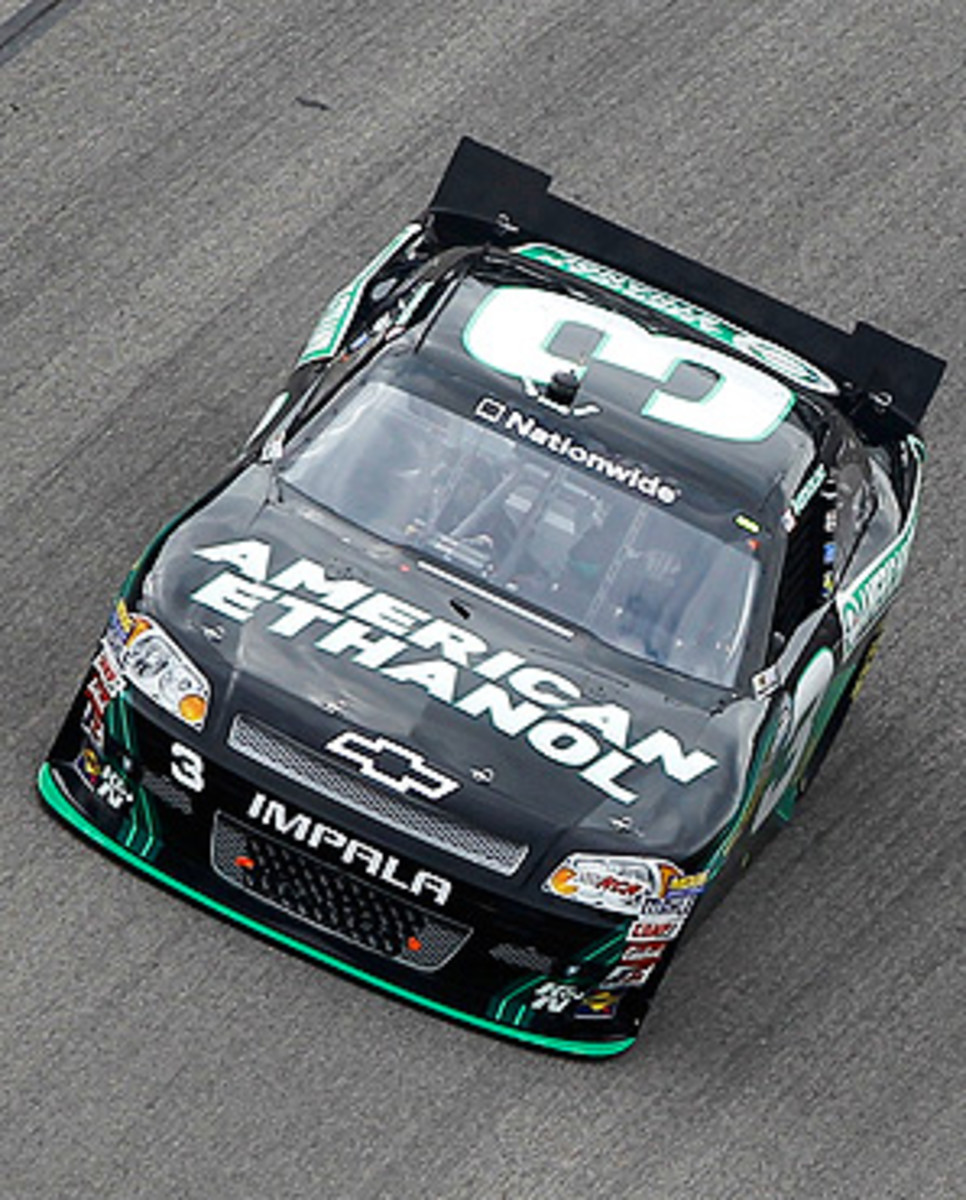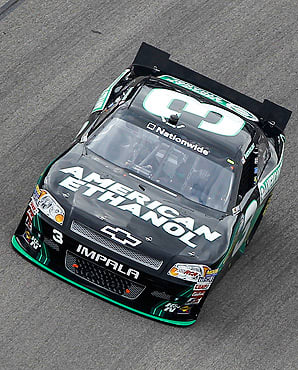 NASCAR going green. On the surface, the phrase sounds like an oxymoron, such as "jumbo shrimp" or "peacekeeping force." How can a sport that involves constant carbon emissions from cars that burn through gas at a rate of less than 5 miles per gallon ever be considered part of the environmental green scene?
Mike Lynch certainly heard that skepticism often enough after he took over the newly created position of managing director for NASCAR's Green Innovation program in 2009. Even Lynch admits that combining environmental initiatives with auto racing "is sort of a paradox." But he insists that these days, the flag is not the only thing green in NASCAR.
"We as an industry have made a ton of progress in terms of green practices and initiatives," said Lynch, who spent more than 20 years working in environmental technologies and strategic business planning before joining NASCAR. "There might have been a few people doing some things [in the past], but now it's really across the board and the number just continues to grow.
"You can always make the argument that the best thing for the planet would be for humans not to do anything. But we do have human activity. Millions of people care about [NASCAR] and it enriches their lives on some level. That's why it's here. Given that, how can you use the sport to show how to make the world greener in a real and measurable way?"
2012 NASCAR Sprint Cup race winners
The initial plan, Lynch said, was simply to take what NASCAR's existing corporate sponsors were doing in terms of sustainability and transfer as many of those initiatives as possible into the sport. One of the first and most visible changes was the introduction of a variety of recycling programs at NASCAR tracks. Coca-Cola and Miller / Coors help coordinate bottle and can recycling (more than 14 million items have been recycled this past season alone). Series sponsor Sprint offers phone recycling for fans. Goodyear recycles tires, end-of-life electronics are given to Creative Recycling Systems, and race-used oil and brake fluid are recycled by Safety-Kleen, a cleaning-solutions provider.
"What this does is get that fan base to understand the value of green and of recycling," said Ralph Reid, Sprint's vice president of corporate responsibility. "When fans see all the things that the NASCAR family is doing, it enforces the notion that they need to do something, too. We want to use what we're doing at the track to get more people on board in protecting our environment."
More recently, NASCAR has branched out into areas that go far beyond basic recycling programs. For example, beginning with the 2011 season, NASCAR began fueling its race cars with Sunoco Green E15, a renewable fuel blended with 15 percent ethanol from American-grown corn, which emits 20 percent less greenhouse gas emissions than unleaded gasoline. NASCAR has partnered with tracks to plant 10 mature trees for every green flag that drops in a race, which averages to approximately 100 trees per race. The series even held its first green summit last year.
"I commend NASCAR, because all of this is their own initiative," said Tom Buis, the CEO of Growth Energy, an ethanol advocacy group. "They're not being forced to do this by the government or anybody. They took it upon themselves to start this green initiative. They're setting an example for others."
This movement has been gaining momentum in all aspects of the sport. Two years ago Pocono Raceway became the world's largest green sports facility with the installation of 40,000 solar panels that provide most of the energy for the track as well as for more than 250 nearby homes. Green-related products have popped up as sponsors on numerous cars in recent seasons, and several drivers have embraced the role of being actively supportive of NASCAR's green initiatives.
"I think it's great that we're looking in these areas on how to make a difference," five-time Sprint Cup Series champion Jimmie Johnson said. "Racing is a great proving ground for new technology that can help the country and world to go green. So I'm excited to see new things coming along and hope there are many more to follow, and really use motorsports as a testing program for that."
Team owner Jack Roush has long been an environmental advocate. During the 2011 preseason NASCAR Media Tour, he spent several minutes discussing the green initiatives in place at Roush Fenway Racing before he even began talking about his drivers. Media members in attendance were given green-colored T-shirts that stated, "Built here, raced here, recycled here."
"We have an obligation to the global community to give back," Roush said. "The nature of our business is one that we use gas and metals, but that doesn't mean we should ignore the environment."
To that end, Roush Fenway recycles 96 percent of every race car it builds, reduced its overall amount of annual waste by more than 11 tons, changed to a paint for its race cars that does not emit harmful pollutants, and recently installed 12,000 square feet of solar radiant heat at its headquarters.
"It does fly in the face of most people's view of NASCAR as not being environmentally friendly," said Ian Prince, chief sustainability officer for Roush Fenway Racing. "But you have to look beyond things like the fuel efficiency on the track. It goes to a much broader perspective. What can we do to improve the things we do locally? Then we take that and turn around and have the opportunity to reach a couple of million people every weekend on what's the right thing to do."
Plus, there is a financial factor involved in all this. There was a time when beer and tobacco provided the bulk of the sponsorship dollars for NASCAR teams, so teams focused on promoting those areas. These days, a large number of major corporations have established visible green programs, and many of them are looking for like-minded partners.
"We also use it as a strategic asset, to increase our marketability," Prince said. "There are a lot of companies where sustainability is a real strong part of their platform, and they like to align themselves with companies who understand how that works."
So as strange as it might seem at first glance, NASCAR is indeed turning green. And after slowly incorporating some modest changes in the first few years of the Green Innovation program, Lynch said NASCAR will begin to push more ambitious ideas and projects in the future.
"We're expanding the scope and scale of all the programs, and we're going to broaden things out now in a bunch of different directions," Lynch said. "NASCAR green is all about conversation of the environment, job creation and strengthening American energy independence. But it is not an exclusively NASCAR-led initiative. It takes the efforts of our entire industry. There is a lot of meaningful activity taking place, and there's more to come. We're just getting started."