What are FC Dallas's odds of pulling off an unprecedented domestic treble?
FC Dallas is trying to make MLS history. What are the chances the club can pull it off and win the domestic treble?
GRANT WAHL
8-1. I don't want to write off Dallas in the wake of Mauro Díaz's Achilles injury—Óscar Pareja is a superb coach, as we've seen for several seasons now—but the club just doesn't have anyone else who can do exactly what Díaz does. That will make even advancing past Seattle in the next round difficult.
BRIAN STRAUS
I'm not sure. I don't have a gambler's perspective. But whatever they are, they should be better. If Dallas falls in the conference semis or finals, perhaps that finally will help league executives understand that home-and-home series are designed to erase home-field advantage. "But the higher seed gets extra time on its home turf," MLS argued. Then it introduced away goals, which further limits the likelihood of OT. MLS continues to claim its regular season is important, then it essentially offers no reward to the clubs that finish higher (until the actual final). Teams with byes have outscored a knockout-round survivor in their ensuing home-and-home series just five of 12 times. It's almost as if it's random. So, what are the odds?
GALLERY: 20 years of MLS Cup winners
MLS Cup Winners Through The Years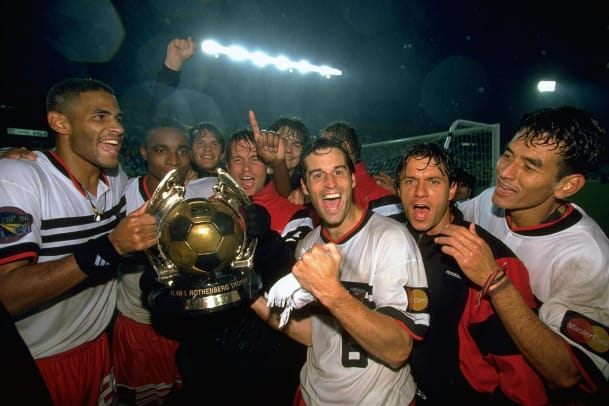 AVI CREDITOR
I'll give them a 7-2 shot. They're obviously on a mission, but the Western Conference can be a gauntlet, and Seattle has played them tightly in each of the last two conference semifinals. 
ALEXANDER ABNOS
9-2. That seems harsh, but I'm not sure I would feel comfortable giving any MLS team better than 4-1 odds in the playoffs, especially when said playoffs are so stacked with good teams. Losing Diaz definitely hurts FC Dallas' quest—if he was healthy, I'd be more confident. But I also have more than enough faith in Dallas' depth and Oscar Pareja's coaching acumen. Dallas certainly can get it done—they'll just have to go about doing it a little differently. 
HENRY BUSHNELL
They're as short as 3-1 at some sportsbooks, which I actually find quite surprising. That gives them a greater than 60% chance to advance per round. They're certainly favored against Seattle, but with Diaz out, I could see them being underdogs thereafter. I'll set the odds at 6-1.