EPL Fact or Fiction: Future for Chelsea, Manchester United, Zlatan, Wenger and more
Chelsea will win the Premier League title, Antoine Griezmann is on his way and Arsene Wenger is staying put. Fact or fiction?
The Premier League season is hitting its home stretch, with a little more than a month remaining to decide who wins the title, which teams qualify for European competition and which teams will be sent down a tier. All of that has a direct impact on which managers remain in place, which teams open the coffers to spend big in the transfer market and how different the landscape will look come this summer.
To lend some direction on some of the most pressing statements regarding the title race, coaching moves and player transfer buzz, here's a game of Premier League Fact or Fiction:
Chelsea will win the Premier League
After Antonio Conte's side slipped up at home to Crystal Palace on Saturday, and with Tottenham playing with great verve, it seemed that we might actually have a title race on our hands. If Chelsea also dropped points at home to Manchester City on Wednesday and Tottenham won at Swansea, then the gap at the top would have been down to four or five points. Tottenham, dramatically, did its part, but Chelsea again showed its capacity to win games when not in complete control. Seven points clear with eight games to go (and a favorable schedule to boot), it's hard to see the Blues slipping up now. FACT
EPL Notes: Chelsea gets back on track in win vs. City; Spurs flip the script
​
Arsene Wenger will leave Arsenal
It's two weeks now since Wenger said he would tell the world "soon" about whether to sign a new deal and still he hasn't announced one way or the other. Poor results or a sense that the majority of match-going fans had turned against him (or perhaps a job offer from PSG) may yet persuade him to go, but at the moment the suggestion is that he still sees himself as the best person to turn the slump around. FICTION
Tottenham will finally finish ahead of Arsenal
Not since 1995 has Tottenham finished above Arsenal in the table, repeatedly stumbling at the last to allow Arsenal through on one of its familiar late-season surges when all hope of the title has gone. This season, though, Spurs are 11 points clear of their north London rivals, having played a game more, and playing much more convincing football. This time, surely, Spurs will do it. FACT
Sergio Aguero and Romelu Lukaku will be at their same respective clubs next season
It's a near-certainty that Lukaku will leave Everton, and there's a significant chance Aguero will leave Manchester City as Pep Guardiola seeks a forward with a more diverse set of skills. Chelsea and Manchester United seem the likeliest destinations for the Belgian, though, while Aguero's preference would probably be a return to Spain rather than another Premier League club. FICTION
Manchester United will qualify for the Champions League
It looks like a four-way battle for third and fourth. Manchester City is probably playing the best of the four, so should take third. Liverpool has major injury problems and Arsenal is faltering badly but United has the toughest run-in with four of the top five still to play. Jose Mourinho's side is unbeaten in 20 games in the league, but half of those have been draws. It has a chance of reaching the Champions League through the league, but it has another opportunity in the Europa League. It is probably the best side left in that competition and has had the good fortune that two of the other main contenders, Lyon and Besiktas, are playing each other in the quarterfinals. FACT
Zlatan Ibrahimovic throughout his storied career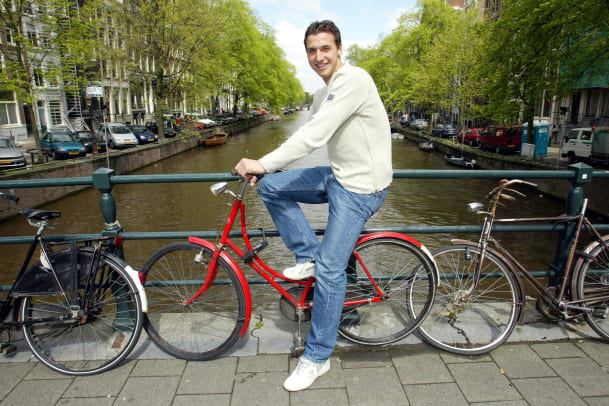 Zlatan Ibrahimovic will sign a contract extension at Manchester United
Talks are ongoing and in a sense that in itself is revealing. Ibrahimovic has surpassed expectations this season, scoring 27 goals in all competitions. He appears fit and capable and Manchester United, at the moment, needs him–indeed, the club has become reliant on him. Does he perhaps feel he wouldn't be so effective next season? Is he waiting to see if United qualifies for the Champions League? Mourinho's plea for fans to besiege Ibrahimovic's house to persuade him to stay implied, in his Machiavellian way, that he doesn't want to be seen as the one responsible for Ibrahimovic leaving. FICTION
Those who dared to shape Zlatan: The key influences in Ibrahimovic's career
Sunderland's string of great escapes will come to an end
You can only defy logic for so long. This run of 10 seasons in the Premier League is Sunderland's longest since it was first relegated in 1958, and most of them have been spent scrapping for its life. Although the departure of Sam Allardyce for the England job in the summer is the main reason for the dismal season, he was already unhappy about a lack of spending from owner Ellis Short, who is keen to sell the club. The familiar pattern has repeated: a lack of a clear plan in the market resulting in a scattered spree on aging or disparate players, complicating the process for the future. Little talent, less spirit and wholly deserving of relegation. FACT
England, Sunderland striker Jermain Defoe turns vegan to prolong career
​
Newcastle will be the only North-East side in the Premier League next season
Sunderland looks doomed and Middlesbrough's position is little better. It is seven points adrift with a game in hand and hasn't won in 13 games, a run stretching back to December. The decision to sack Aitor Karanka without having a replacement lined up looks increasingly misguided. Newcastle, meanwhile, looks set for an instant return to the top flight, 10 points clear of third in the Championship, albeit having played a game more than third-placed Huddersfield. FACT
Eden Hazard and Diego Costa will both be at Chelsea next season
The Hazard-to-Real Madrid stories began earlier than usual this season, but the Belgian seems to have no burning desire to leave Chelsea now that Mourinho has departed. Diego Costa, though, is another matter. He never seems entirely to have warmed to England, and his relationship with Conte has been fractious. A return to Spain seems likely. FICTION
Antoine Griezmann will be a Premier League player next season
Manchester United is desperate for at least one new striker and has been in talks with Griezmann's representatives, but his agent has made clear that he would only move to a side playing in the Champions League. He also pointed out that Barcelona, Real Madrid, Manchester City and Chelsea have expressed interest. There is also a sense that, with his contract not set to expire until 2021, Atletico may seek to hold onto him for another season. FICTION