So long California: SAP Open leaving a lot of history behind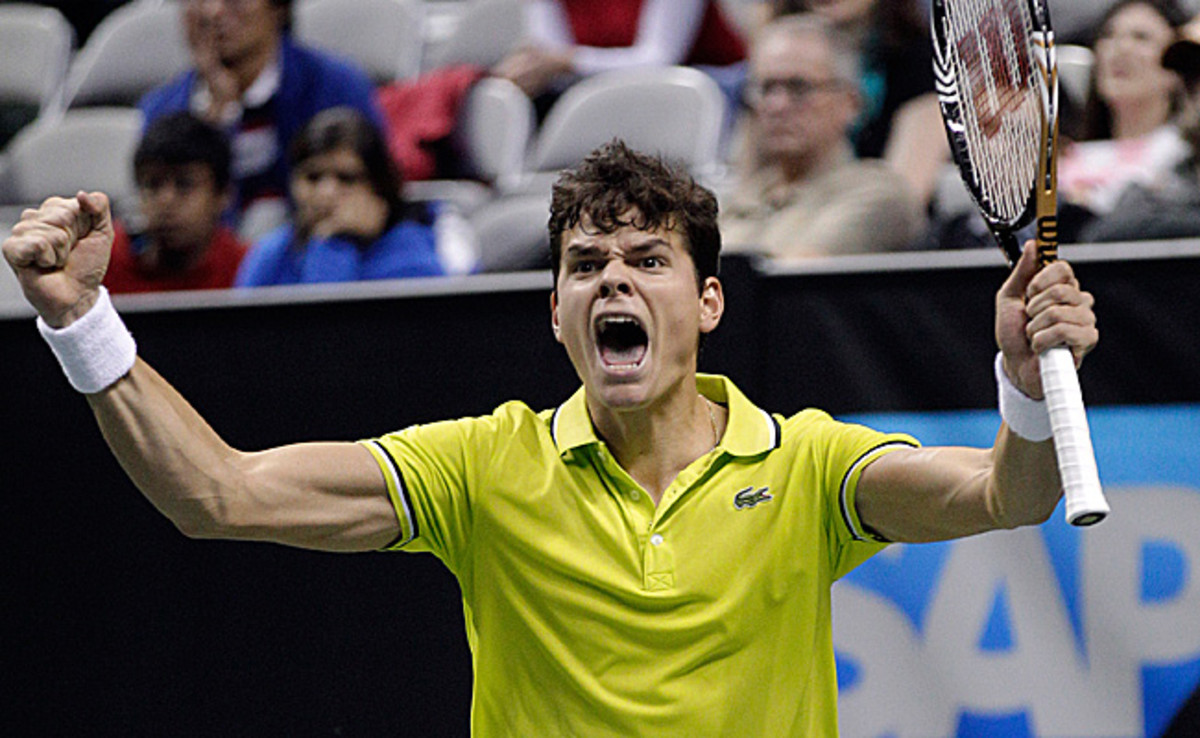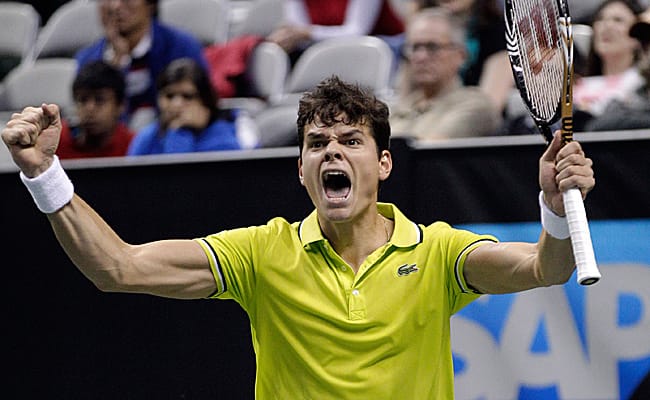 There's no sense in pretending when the truth speaks loudest. Many years have passed since Northern California represented a marquee stop on the men's tour. Still, next week's SAP Open will be wrapped in nostalgia and regret. Fans at San Jose's HP Pavilion will face the grim realization that the Bay Area's professional sporting renaissance does not include the sport of tennis.
The San Francisco Giants have won two World Series in three years, the 49ers returned to the glory of Super Bowl week, the Oakland A's made a miraculous playoff run and the Golden State Warriors actually look like a serious postseason contender. Throw in the always-entertaining San Jose Sharks, and that favorite line of the Harbaugh football family -- "Who's got it better than us?" -- has widespread implications.
It's just a shame -- and has been, for years -- that the likes of Novak Djokovic, Roger Federer and Rafael Nadal never figured in the conversation.
Long removed from the days of sellout crowds and star-laden draws, this event has been sold to high-powered Brazilian interests and will be staged in Rio de Janeiro next year. Throw in the concurrent demise of the Los Angeles tournament (the Farmers Classic, moving to Bogota, Colombia), and California will become a veritable ghost town on the men's tennis map, while players head to Europe or Latin America for their post-Australian Open tournaments.
This marks a depressing and clear-cut victory for finance over tradition. As much as seasoned fans cherish memories of the L.A. event, founded in 1927, the Northern California stop has been contested at various venues since 1889, then known as the Pacific Coast Championships. It was a favored stop for the likes of Don Budge, Fred Perry, Jack Kramer, Arthur Ashe and Rod Laver, and when the late Barry MacKay became tournament director, it remained a smashing success at the Berkeley Tennis Club and then San Francisco's Cow Palace, showcasing such champions as John McEnroe, Jimmy Connors, Bjorn Borg and Andre Agassi.
MacKay had relinquished his control by 2003, when the tournament moved to San Jose, and its appeal gradually eroded. It hasn't been completely free of international influence (Andy Murray won his first pro title in San Jose seven years ago, and Milos Raonic has won the last two events), but it has become most valued for its annual look into the state of American men's tennis. Andy Roddick was forever loyal to the event, winning it three times, and this year's field includes John Isner, Sam Querrey, Ryan Harrison, Jack Sock and the Bryan brothers.
That's not such a bad way to go. Isner has reached a crisis point in his career, labeling his performance "atrocious" in five-set matches after losing yet another big one (to Thomaz Bellucci) Sunday in the Davis Cup tie against Brazil, and he's out to resurrect his reputation in the buildup to Indian Wells and Miami. Querrey scored one of his biggest wins in that Davis Cup thriller, defeating Thiago Alves to give the U.S. a 3-2 victory. Harrison forever stalks the perimeter of elite-caliber relevance, and the hard-hitting Sock can't be ruled out as a future threat on tour.
Still, when tennis insiders look back on the history of this event, they realize the sad state of its collapse. I spoke with Oakland-based journalist/historian Joel Drucker, who first attended the tournament as a Cal-Berkeley undergraduate in 1978, and he offered a few choice recollections.
"To come to the Cow Palace when Barry MacKay was at the height of his powers was to see big-time pro tennis," Drucker said. "There supernovas like McEnroe and Connors, various rising stars like Tim Mayotte and Brad Gilbert, wheeler-dealers like Donald Dell and Tom Ross, and -- even as the game was growing international -- a sustained and deep affinity with the tennis-happy Bay Area. At times, there might be an ex-champ like Art Larsen roaming around. And for a number of reasons, a ton of the traveling circuit's big-time officials -- Norm Chryst, Joan Vornbaum, Tom Barnes -- all came from the Bay Area.
"So the yin-yang of past and present was always there," Drucker said. "I vividly remember the sight of McEnroe escorted onto the court by a security guy named Jeffrey, sporting that rock-and-roll 'roadie' look with his long hair, hat and jeans."
As a devotee of the tournament, Drucker knew all of its little secrets. "My favorite time was always Friday night, just after the day session ended," he said. "Rock music piping into the arena, less than 20 people in the stands, and someone like Agassi practicing for his night match."
Drucker pointed out a number of the event's windows to greatness, such as:
? 1973: At 17, Borg reached the final (then at Round Hill in Alamo), and the following June, he won his first major, at Roland Garros.
? 1978: The 19-year-old McEnroe won his second pro title. A year later, he was champion of the U.S. Open.
? 1985: Stefan Edberg, also just 19, won one of his first significant ATP titles, only months removed from his Australian Open championship.
? 1988: Michael Chang won his first-ever title in San Francisco, a prelude to his epic victory at the '89 French.
As for personal history, Drucker recalled 1980, when the event was staged in September -- "a post-U.S. Open time that lent itself to many upsets. I asked a girl for a date, and she said she wanted to see Connors play that Friday night. No problem, I said; Connors' first match was against Mayotte, this guy from Stanford. Mayotte wins. No date."
If there's any kind of rock-star quality to this farewell-to-Northern-California event, which begins next Tuesday, it arrives in the person of Raonic, the two-time defending champion. There's nothing quite like the sight (and sound) of Raonic's unleashing his fearsome serve indoors, in such tight quarters, and he comes in hot. On Sunday, before an adoring crowd in Vancouver, Raonic overpowered Guillermo Garcia-Lopez to clinch Canada's Davis Cup victory over Spain. This was hardly the Spanish aggregation we've known in recent years, with Nadal and David Ferrer among the absent. But that hardly mattered to the fans and teammates who mobbed Raonic in the aftermath.
Reflecting on two triumphant years in San Jose, Raonic is clearly disheartened by its move to Brazil.
"That was my first title [in 2011]," he said in a conference call. "As a player, you never know when that's going to happen, or how. It gave me a lot of confidence and a lot of respect from other players, as I was coming off making the fourth round in Australia.
"This is a very unique tournament," he said. "Definitely different than most other events on tour, and it's an indoor-stadium setup I like. I think it's unfortunate that the tournament will not be continuing."
That will be a sentiment shared by many.