Britain will hand out 10,000 free rackets in quest to find new talent
Great Britain is looking to capitalize off its historic Davis Cup win by finding young talent to develop. Its plan? Pass out 10,000 free rackets and 10,000 free tennis courses.
LONDON (AP) — Britain is launching a new drive to develop young tennis talent in the wake of the country's Davis Cup success.
The Lawn Tennis Association says it will hand out 10,000 free rackets and offer 10,000 free junior tennis courses across the country.
The LTA says it will also take the Davis Cup trophy on a tour to 50 different venues around Britain.
The program announced Friday follows harsh criticism of the LTA for failing to develop world-class talent.
• PRICE: Serena Williams Sportsperson of the Year | Inside Serena's career
Andy Murray secured all three points as Britain beat Belgium 3–1 in Ghent last month for its first Davis Cup title since 1936.
Photos: Davis Cup Final: Great Britain vs. Belgium
Davis Cup Final 2015: Great Britain vs. Belgium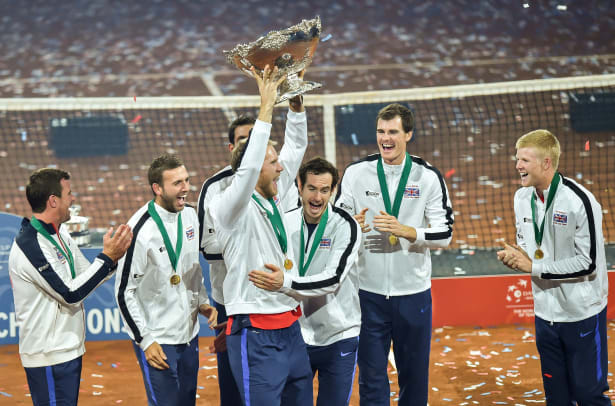 Davis Cup captain Leon Smith says, "we want to make a difference in capitalizing on this unique opportunity to get as many kids on court as possible."