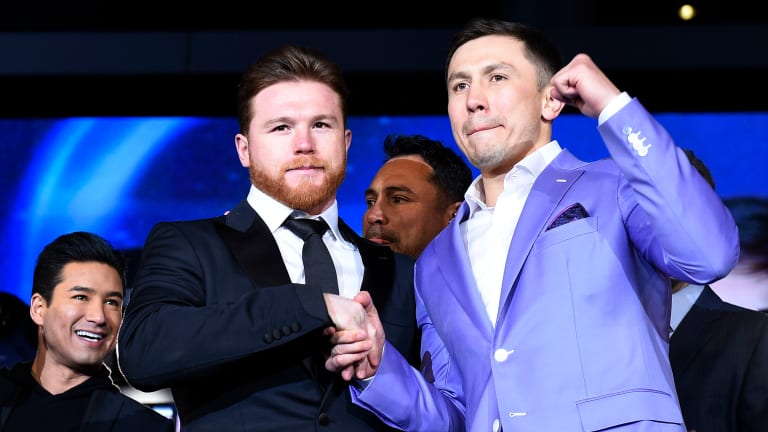 Gennady Golovkin Sounds Off On Canelo Alvarez, Corruption In Boxing
GGG had a lot to say about Canelo Alvarez and corruption in boxing on Tuesday.
Gennady Golovkin and Canelo Alvarez are less than two months away from their much anticipated rematch and the buzz around it has only been increasing since it was revealed earlier this month that Alvarez failed a drug test.
The Mexican star claimed the presence of clenbuterol—a substance that helps increase lean muscle and reduce body fat and triggered the positive test result—was due to consuming contaminated meat in his home country. He immediately moved his training camp to the United States after news of the positive test broke.
Golovkin and his team initially told Dan Rafael of ESPN.com the test result was disappointing because "it's terrible for the sport" for athletes to not be clean and because it put the May 5 fight in danger of not happening.
On Tuesday, Golvokin spoke with a group of reporters about how he believes Alvarez used performance enhancing drugs prior to their Sept. 16, 2017 bout and he addressed some of his issues with corruption in boxing.
Golovkin (37-0-1) holds the WBC, WBA, IBF, IBO World Middleweight Titles and will defend them in the upcoming match against Alvarez (49-1-2).
When the two last met, the fight ended in controversial draw.