College basketball preview: Best teams outside the big conferences
After previewing nine conferences, we turn to teams outside of the big leagues and set up the seasons of the likes of Wichita State, Toledo, Gonzaga and more.
With the start of college basketball season less than a month away, we're previewing each team in nine conferences. Using a statistical projection system developed by economist Dan Hanner and SI's Luke Winn -- read more about it here -- we've projected the conference standings and the top seven scorers from each team. Today we look at the best teams from outside the nine conferences we previewed specifically.
Coach of the Group: Todd Kowalcyzk, Toledo
The Rockets went 4-28 in Kowalcyzk's first season at the school. Four years later, Toledo could eclipse the program-record win total (27) it set last year and earn its first NCAA tournament bid since 1980. Julius Brown leads a formidable group of returners; guard Rian Pearson is the only major contributor the Rockets don't bring back. Toledo's tough early schedule should provide a good indication of whether they're set to eclipse last year's success or regress.
• Read all of SI.com's 2014-15 college basketball preview content
With Cleanthony Early off to the NBA, VanVleet figures to assume a bigger role for the Shockers. Consider that last season he posted one of the top 15 offensive ratings in the country while assisting on 33.5 percent (a top-35 rate) of the Shockers' field goals during his floor time. If VanVleet replicates or improves on those numbers while leading Wichita State to another MVC title and high tourney seed, a player who's already established himself as one of the country's best guards will be recognized accordingly.
Newcomer of the Group: Aaron Bright (Saint Mary's from Stanford)
The Gaels will hope Bright can help mitigate the impact of losing All-WCC guard Stephen Holt. Bright averaged only 5.9 points over seven games last season before undergoing surgery to repair a dislocated shoulder, but the Gaels will need his scoring and distribution to complement Brad Waldow's post work. The change of scenery could be helpful to a player who, prior to the injury, was limited to only 19.3 minutes per game. This feels like a promising case of a player's skills fitting a team need.
Team outlook in 68 words or fewer
Projecting college hoops' leaders in scoring, rebounding and assists
Georgia State: Kevin Ware, the former Louisville guard who suffered a gruesome leg fracture during a 2013 Elite Eight game against Duke, transferred to the Panthers after playing in nine games with the Cardinals last year before reinjuring the leg and taking a medical redshirt. Ware joins a backcourt that also includes R.J. Hunter, the son of coach Ron Hunter, and former N.C. State and Kentucky guard Ryan Harrow. Georgia State will have to wait for Ware to make an impact, though, as he's out indefinitely with a high ankle sprain.
Gonzaga: Gonzaga has yet to advance past the Sweet 16 since reaching the regional finals under former coach Dan Monson in 1999. Could this be the year? Kevin Pangos and Gary Bell Jr. will hold down the backcourt, Przemek Karnowski is a load on the low block and a host of newcomers – including transfers Byron Wesley and Kyle Wiltjer (now eligible after sitting out 2013-14) – should contribute right away.
• WINN & HANNER: Ranking every team in college basketball, 351-1
Green Bay: The Phoenix looked capable of winning a game in the NCAAs but never got there because they were upset in the Horizon tournament. Though seven-foot center Alec Brown won't be easy to replace, explosive guard Keifer Sykes is back along with preseason all-league second team member Jordan Fouse. The Phoenix could face strong league competition from Cleveland State, but Sykes gives coach Brian Wardle's team the upper hand.
Harvard: After failing to qualify for the NCAA tournament for more than six decades, Harvard could earn its fourth consecutive bid this season. The Crimson lose Brandyn Curry, Kyle Casey and Laurent Rivard off the squad that won 27 games and pushed Michigan State in the round of 32 last year, but return guards Siyani Chambers and Wesley Saunders along with a solid frontcourt that includes senior Steve Moundo-Missi.
Louisiana Tech: Coach Michael White signed a contract extension in April after reportedly turning down the Tennessee job. Whether White stays with La Tech long term is open to conjecture, but this team has the potential to be the best of his tenure to date. That's a high bar to clear after a 29-win season. Still, the Bulldogs bring back talented guards Raheem Appleby, Alex Hamilton and Kenneth Smith.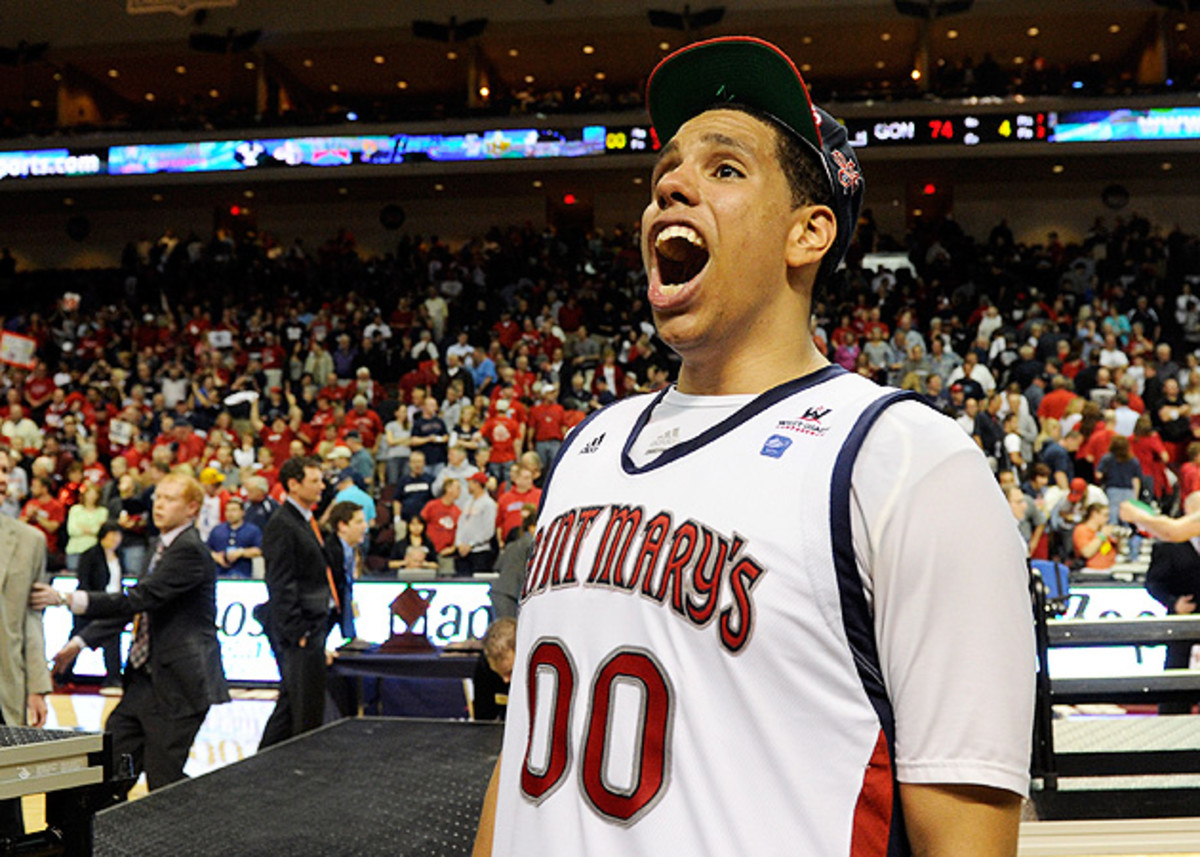 Northern Iowa: The last time the Panthers qualified for the NCAAs (2010), they reached the Sweet 16 and Farokhmanesh became a household name. Seth Tuttle arrived two seasons later and enters his senior year as one of the Missouri Valley Conference's top frontcourt players. If Tuttle can draw more defensive attention, Nate Buss, Matt Bohannon and Virginia transfer Paul Jesperson should have more space to let fly from the perimeter.
Miami's Sheldon McClellan leads college hoops' projected top transfers
Toledo: The Rockets were undefeated last season (12-0) before dropping a Dec. 30 meeting at Kansas. Toledo challenged itself in the non-conference again, with a November game at VCU and a December visit to Duke. The Rockets return most of their scoring from a group that won a program-best 27 games. Make note of senior guard Julius Brown, who averaged a team-high 14.9 points and 6.0 assists last year.
Wichita State: The Shockers' undefeated run through the regular season was one of college hoops' most compelling storylines. While it may be unrealistic to expect Wichita State to run the table again, Gregg Marshall's team is the clear favorite in the MVC and boasts one of the nation's top backcourts duos in Ron Baker and Fred VanVleet. The Shockers do need to figure out how to replace Cleanthony Early, though.
Five other teams to watch: Stephen F. Austin, Iona, Cleveland State, Murray State, Florida Gulf Coast