College basketball preview: Five teams rising, five teams falling
Forecasting college basketball teams isn't easy. Talent and depth is only part of the equation; you also have to account for strategic tweaks, player improvement or regression and more. Building off of our preseason projection system – which you can read more about here – below are five teams we expect to rise and five teams that could fall this season.
• Read all of SI.com's 2014-15 college basketball preview content
Five teams rising
Wisconsin Badgers 2014-15 team preview
How does a team that won 30 games, earned a No. 2 seed in the NCAA tournament and fell one point shy of reaching the national championship game improve? It gets the band back together. The Badgers are doing that, with one exception: Prolific three-point shooter Ben Brust graduated. Considering the holes other contenders are plugging with freshman or otherwise inexperienced players, though, Wisconsin should be in pretty decent shape. Preseason AP All-American Frank Kaminsky will look to build on his all-conference junior campaign, and sophomore Nigel Hayes could make strides after showing promise as a freshman last year. Even more encouraging is the prospect of an uptick in production from wing Sam Dekker, whose exploits at this summer's LeBron James Skills Academy have been noted in seemingly every piece of preview material.
The dominant storyline surrounding Texas basketball heading into last season was whether coach Rick Barnes was coaching for his job. A year later, the Longhorns look like the strongest challenger to Kansas in the Big 12. Jonathan Holmes, Cameron Ridley and top-10 recruit Myles Turner highlight one of the few frontcourts in the country that has the size and depth to go toe-to-toe with Kentucky. The question is whether Barnes can figure out how to deploy all of his big men without mucking up Texas's halfcourt offense. It doesn't help that neither Isaiah Taylor nor Demarcus Holland is a particularly effective three-point shooter (Javan Felix's 34.3 percent long-range accuracy was first among teammates who hoisted at least 70 treys last season). With most of its perimeter corps returning and the long-armed Turner roaming the backline, Texas should be able to bank on its defense.
Miami
Miami fell off the national radar last season after winning the ACC tournament and earning a No. 2 seed in the NCAA tournament in 2013. With Shane Larkin turning pro and a number of key seniors also leaving, the Hurricanes went 7-11 in conference play and finished with a 17-16 overall record. Two players who didn't suit up in those games, former Texas guard Sheldon McClellan and former Kansas State guard Angel Rodriguez, will be eligible this season after sitting out as transfers. McClellan, who averaged 13.5 points as a sophomore with the Longhorns, could be one of Miami's top offensive option, while Rodriguez's ability to disrupt opposing ballhandlers on the perimeter should help the Hurricanes improve upon last season's No. 74 Kenpom defensive efficiency ranking.
• WINN & HANNER: Miamia's McClellan leads list of breakout transfers
The lasting memory from VCU's 2013-14 season was the four-point play Stephen F. Austin used to send their NCAA tournament matchup into overtime. The No. 12-seeded Lumberjacks went on to beat the Rams, marring an otherwise impressive season that included a perfect home record and a defense that ranked sixth nationally in points allowed per possession. VCU won't be easy to score on this season, either; the possibility of significant progress hinges on whether it can improve on the other end of the floor. Big man Juvonte Reddic and guard Rob Brandenberg are gone, but the Rams return swingman Treveon Graham and guards Melvin Johnson, Briante Weber and JeQuan Lewis, and welcome in the most heralded recruiting class of Shaka Smart's tenure, which includes top-50 forward Terry Larrier.
Arkansas ranks third among SEC teams in SI.com's preseason ratings. On the surface, that's a bit misleading. The gap between the Razorbacks (28) and the Florida (6) is more than four times larger than that between the Gators and Kentucky (1). Arkansas looks like the third-best team in this conference, but that's not saying a whole lot in a league with such a clear-cut top two. Even if Arkansas doesn't have the firepower to hang with Kentucky or Florida, it can realistically aim for its first NCAA tournament berth since 2008. Rashad "Ky" Madden should anchor the backcourt, Michael Qualls provides elite athleticism on the wing and Bobby Portis, a projected first-round pick in the 2015 draft, can help the Razorbacks compete against Kentucky and Florida on the inside.
• RICKMAN: Are Bobby Portis and Arkanas the third-best team in the SEC?
Five teams falling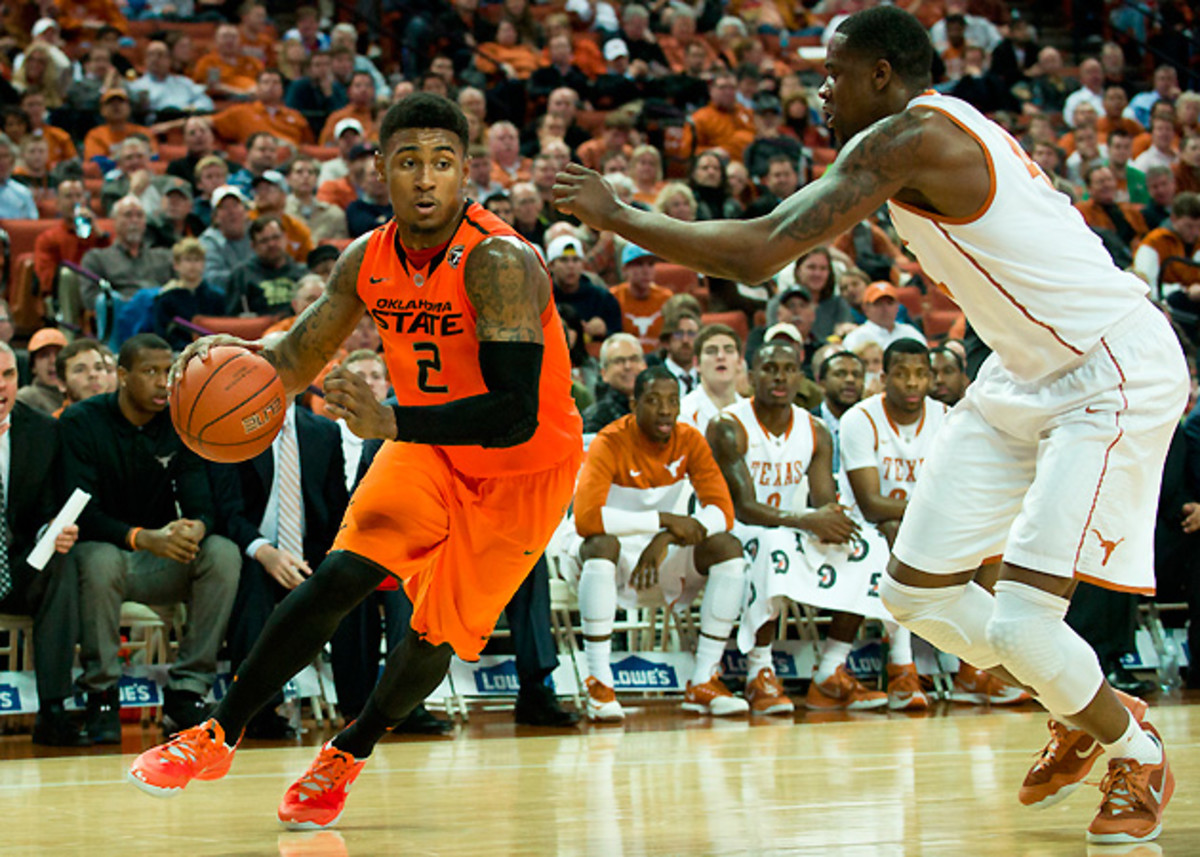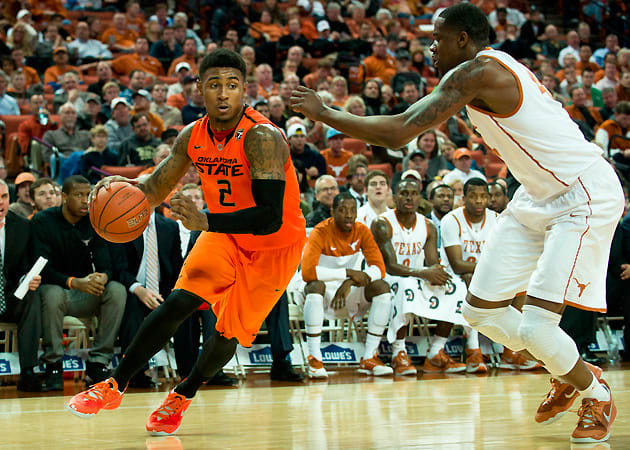 Creighton's transition to the Big East last season was conveniently timed. With Doug McDermott at the peak of his powers, the Bluejays used the nation's No. 3 efficiency offense, per Kenpom, to win 27 games and post a second-place finish in the conference standings. This offseason, not only did Creighton lose McDermott – starters Grant Gibbs, Ethan Wragge and Jahenns Manigat also took off. Replacing McBuckets would have been a chore on its own, but coach Greg McDermott must also revamp the rest of his team's rotation. Look for guards Devin Brooks and Austin Chatman, big man Will Artino and JUCO transfer James Milliken to help pick up some of the scoring slack. Former Cal forward Ricky Kreklow should be able to help shore up the Jays' defense.
College basketball conference previews: Big East
Saint Louis is basically starting over after winning consecutive Atlantic-10 regular season championships on the strength of a veteran roster. With Jordair Jett, Dwayne Evans, Mike McCall and Rob Loe moving on this offseason, Billikens coach Jim Crews will hope the tough-nosed defense he's coach over the past three years can be maintained without the majority of the players who made it so effective in the first place. Saint Louis could look to senior Grandy Glaze, 5-foot-9 point guard Austin McBroom – the only returner who played at least 50 percent of available minutes last season, per Kenpom – and Ash Yacoubou, a former top-130 recruit who sat out last season after transferring from Villanova. It will be a testament to Crews' coaching if the Billikens are able to stay in the hunt for another conference title.
Marcus Smart is now a member of the Boston Celtics; Gary Gaskins, Brian Williams and Kamari Murphy transferred; and four-star guard Jared Terrell was released from his letter of intent. What's left? Former top-10 recruit Le'Bryan Nash should be the Cowboys' focal point on offense after working in a complementary role with Smart the last two seasons, and coach Travis Ford should give him free reign. Junior Phil Forte is one of the Big 12's better three-point shooters, LSU transfer Anthony Hickey will bolster the backcourt and Michael Cobbins, who played in only 13 games last season due to a torn Achilles, will be one of several players counted on to improve the Cowboys' presence on the offensive and defensive glass. Still, it's going to take big seasons from Nash, Forte and others get this team in the at-large conversation.
A reported NCAA investigation over potential rules violations casts an ominous cloud over what already figured to be a rough first season for Donnie Tyndall. Wing Josh Richardson is the top returning player from a group that lost starters Jeronne Maymon, Jarnell Stokes, Antonio Barton and Jordan McRae this offseason after posting the SEC's second most efficient offense and defense in league play, per Kenpom, and reaching the Sweet 16. A host of transfers – including former Memphis guard Dominic Woodson, former IUPUI guard Ian Chiles and JUCO Kevin Punter – should help keep the Volunteers afloat, even if their chances of getting back to the tourney appear slim.
• PAC-12 PREVIEW: Every team is chasing Arizona
Oregon State fans may be excited about their team's outlook after four top-150 recruits in the class of 2015 verbally committed this offseason, but the Beavers are going to be downright brutal before those recruits ever step on campus. Oregon State is losing most of its key contributors from a team that finished .500 (8-10 Pac-12) and was eliminated in the first round of the CBI by Radford. New coach Wayne Tinkle – who takes over the Beavers after eight seasons at Montana – will probably have a hard time keeping this team out of the conference basement. This season is more about Tinkle putting his stamp on the program. The good news is, if the new recruits live up to their billing, the anguish will be short-lived.