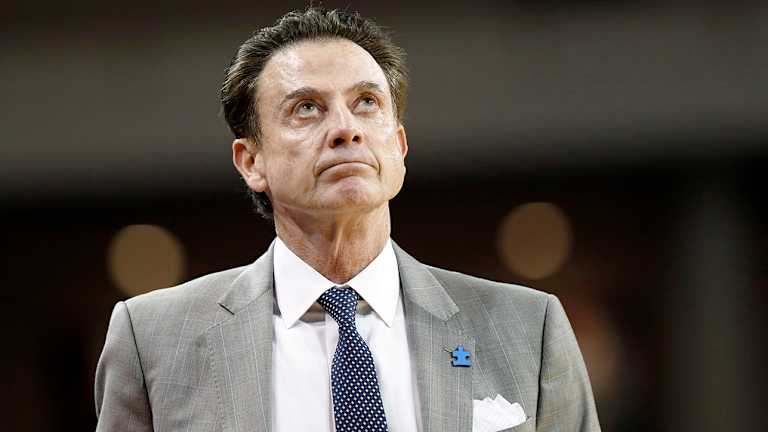 Louisville Receives Notice of Allegations From NCAA
Louisville's men's basketball program has received a Notice of Allegations from the NCAA, the school announced on Monday.
The school said the alleged violations fall within its 2016–17 and 2017–18 seasons and no current administrators, staff, coaches or players are involved in the allegations.
"It's important to remember these are allegations, not facts, and we will diligently prepare a comprehensive response and submit it within the prescribed 90-day period," Louisville president Neeli Bendapudi said in a statement. "For any allegations that are proven to be factual, we will take responsibility, as accountability is one of our core Cardinal Principles. However, we will not hesitate to push back where the evidence does not support the NCAA's interpretations or allegations of charges."
Head coach Chris Mack, who the university hired in March 2018, also issued a statement.
"While I understand the allegations brought today, I am confident that the University will do what is right, which includes fighting back on those charges that we simply do not agree with, and for which the facts do not substantiate," Mack said.
The Athletic's Danielle Lerner was first to report the university would receive the Notice of Allegations in connection with the 2017 FBI college hoops scandal.
The notice includes a Level One allegation that boosters, some of whom had no traditional connections to the university beyond their affiliation with Adidas or professional athlete management entities, provided impermissible benefits to prospective student athletes. The allegation is related to Adidas bribing the father of former prospect Brian Bowen Jr., who signed with Louisville but was later deemed ineligible by the NCAA after an investigation found an Adidas employee conspired to pay the Bowen family $100,000 if Bowen Jr. committed to the Cardinals.
Stadium's Jeff Goodman reports the NCAA is "trying to deem Adidas as boosters in both the Kansas and Louisville cases."
The notice also included a Level Two allegation that said two former basketball staff members had wrongful contact with and provided impermissible benefits to the family of an incoming player. An additional Level II allegation said the institution failed to "adequately monitor the recruitment of an incoming high-profile student athlete."
A Level One allegation said former head coach Rick Pitino "did not satisfy his head coach responsibility when he failed to promote an atmosphere of compliance." The notice also included a Level Two "failure to cooperate allegation against the former head coach."
Sports Illustrated's Pat Forde first reported the notice contained allegations against Pitino, who was recently hired as the new head coach at Iona. Pitino was fired in 2017 in connection to the federal investigation concerning schools bribing recruits to steer them to certain programs and shoe apparel companies.
Louisville is at least the seventh school to be formally charged by the NCAA in relation to the federal investigation. South Carolina, NC State, Kansas, Oklahoma State, USC and TCU all have acknowledged receiving NOAs. Creighton will neither confirm nor deny receiving a notice. Other schools known to be under investigation include Auburn, Arizona, LSU and Alabama.
Louisville previously received a Notice of Allegations in 2016 in connection with an escort scandal. The NCAA suspended Pitino for failing to monitor his program and stripped the program of its 2013 national championship title.