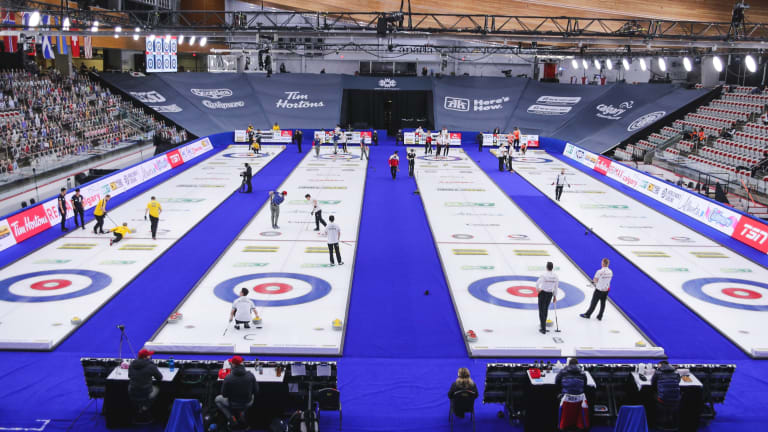 Positive Test Results Prior to World Women's Curling Championship
Protocols are in place, says the WCF, and are maintaining the bubble in Calgary.
During the extensive pre-competition testing procedures for the upcoming 20121 World Women's Curling Champion ship, two positive COVID-19 cases have been identified.
The World Curling Federation, Curling Canada and Alberta Health are now following the COVID-19 response plan.
A release from the World Curling Federation reveals an initial positive result was discovered in day-zero testing taken during the pre-competition quarantine period on Friday, April 23 and the second positive case was identified within the same team after enhanced testing protocols on Sunday, April 25.
All recent arrivals to Calgary were isolated in the pre-competition quarantine hotel, and in an abundance of caution, will remain at that hotel following all the protocols required in order to protect themselves and the community at large, as Alberta Health continue to investigate the positive results and carry out all contact tracing.
"The protocols that were developed for this championship, with guidance from Alberta Health, worked exactly as designed," said Dr. Robert McCormack, Medical Director. "The screening identified individuals who have tested positive prior to their entry into the competition bubble, and I am confident of our ability to control the situation to ensure the safety of everyone participating in the world championship as well as the local community."
During the additional testing carried out over the weekend, the remaining team members all returned negative tests, and while the second individual initially tested negative, a positive result was identified after their third test.
All arrivals to the pre-competition quarantine hotel, including the impacted individuals, had returned a negative PCR COVID-19 test result within 72 hours prior to their departure for Canada. With the exception of the impacted individuals, all other tests since arrival have returned negative results.
The health and safety protocols put in place for the championship have ensured the integrity of the competition bubble remains intact, as they were designed to do, and that there was no risk of the individual interacting with other athletes or the local community.
The existing protocols developed with the public health authority will now feature enhanced testing to determine the safe return to sport for the existing members of the impacted team.
The final decision regarding the return to sport will be made prior to the beginning of the competition by the Competition Medical Officials in consultation with Alberta Health.