Game 2 Roundup
(AP Photo/Charlie Riedel)
The Cardinals tied up the World Series last night with a come-from-behind victory over the Red Sox. Once again, the best action took place off the field. James Taylor sang the National Anthem but momentarily confused it with America the Beautiful (which he sang during the seventh inning stretch with Boston Marathon bombing victims). Two Cardinals fans performed one of the worst high fives in recent memory while injured Celtics point guard Rajon Rondo just tried to stay warm on a cold Boston night. Joe Buck botched a Pearl Jam promo, calling Animal a new song when its actual debut was target="_blank">one of the greatest performances in VMA History. And of course, Red Sox fans (and even a dog) wore fake beards.
target="_blank">
Mispelled Jersey Alert
Mississippi State freshman TE Artimas Samuelspent his entire life waiting to play his first college football game, only to see his name spelled as "Sameul." At least he's not alone; Here's a whole gallery of notable misspelled jerseys.
In Other Baseball News
Yasiel Puigshocked a group of eight-year-olds when he stopped by and participated in their Little League practice.
Photo Gallery Of The Day
Friday's A.M. Hot Clicks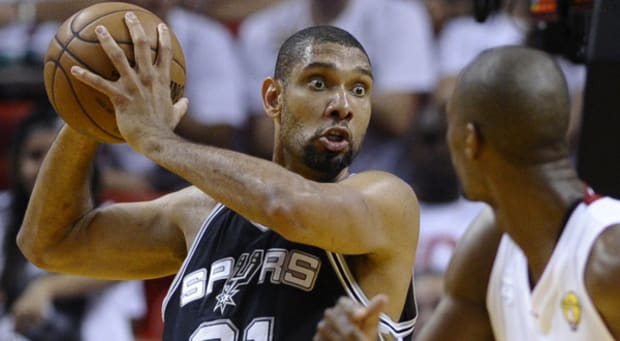 For the Ladies
Charlie Manuel, 69, wants to manage the Tigers next season. He also looks great in a hot tub.
Lovely Lady of the Day
Friday's A.M. Hot Clicks
Jacqueline Suzanne is a model from Costa Rica who should be on your radar. Follow her on Facebook,Twitter, and Instagram.
Hot Clicks Halloween Dog Costume Contest
The first annual Hot Clicks Halloween Dog Costume Contest got off to a rousing start yesterday with 34 entries. Email me (andy_gray@simail.com) a pic of your dog in a costume and I'll enter your name into a hat. On Thursday, I'll pick 10 names from said hat and they will be sent calendars. target="_blank">Easy peezy.
Odds and Ends
Forget boxing. Vitali Klitschko plans to run for President of Ukraine ... Bucs WR Tiquan Underwoodstill has the best hair in the NFL ... Shannon Sharpe won $1,200 playing the lottery ... Mike Miller may sue the Miami Heat after being swindled out of $1.7 million by a con man who he was introduced to by the franchise.
NFL Video Of The Day
Watch as Panthers quarterback Cam Newton and NFL Network analyst Steve Mariucci get the scare of a lifetime when the cannon went off in Tampa Bay last night.
[si-nfl-player id="28660d1e61224333ae9eb86a47090440"]
Soccer Video Of The Day
Don't mess with Kuwaiti Soccer League ref Saad Al Fadhli, or you'll get punched in the face (thanks to Guyism for the link).
Goonies Video Of The Day
As we mentioned in today's Photo Gallery of the Day, it's the late John Matuszak's birthday. In his honor, here's the best of Chunk and Sloth.