Tuesday's P.M. Hot Clicks
Where Kicking Happens
Tuesday's P.M. Hot Clicks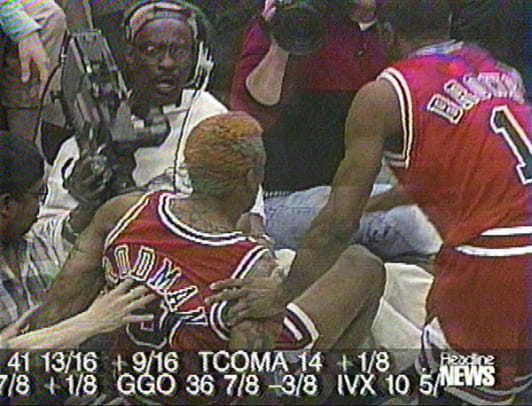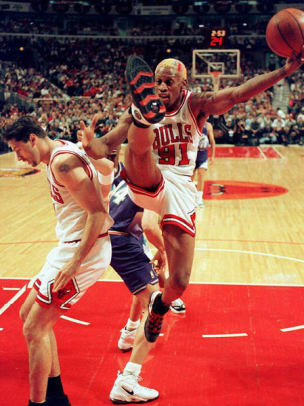 In case you missed it, Tony Allen was ejected from last night's Clippers-Grizzlies game after kicking Chris Paul in the face during a first-quarter drive to the basket. This inspired me to look through the photo archives for this gallery of kicking in the NBA.
Letting Bygones Be Bygones
"The ugliness was infectious, spreading through the stands and into the night. After Jimmy Lennon Jr. read the once-in-a-lifetime decision ("Referee Mills Lane has disqualified Mike Tyson for biting Evander Holyfield on both his ears"), Tyson was showered with empty and half-empty cups. Police were busy dragging people out of the stands. Hours later the MGM hotel lobby, around the corner from the arena, was still a kind of war zone, with fights, fainting women, unconfirmed reports of gunfire and panicky stampedes."
This is how SI's Richard Hoffer described the scene after Mike Tyson bit off Evander Holyfield's ear during their July 1997 fight. It appears all hard feelings have been buried as Tyson is seen apologizing to Holyfield and returning his ear in a hilarious new Foot Locker ad.
You Know You're Bad When..
The Houston Astros are a combined 162-324 over the past three seasons, so excuse Jeopardy if it decides to poke fun at them during Monday's show.
Lovely Lady Round-Up
Tuesday's P.M. Hot Clicks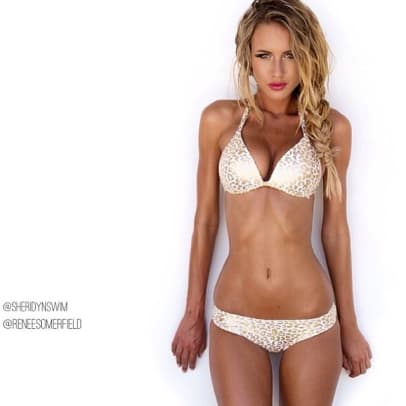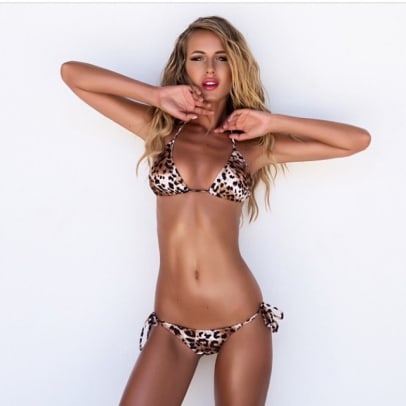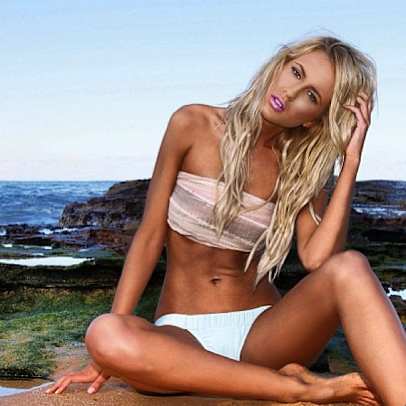 Renee Somerfield is an Australian model to keep an eye on ... Mandatory has a nice collection of Rhian Suggers photos ... Keeping with our international theme, Ranker has a look at Anna Kournikova through the years.
Drinking? Yes. Staggering? No.
The Australian Olympic Committee ruled that athletes will be allowed to drink alcohol at the upcoming Sochi Games but swaying, staggering, and having rambling conversations will not be tolerated.
Best Day Ever
Yasiel Puig invited 50 kids from Los Angeles to play baseball with him at Dodger Stadium.
Happy World Toilet Day
Lee, Tony and Leslie Trevino :: Walter Iooss Jr./SI
In honor of World Toilet Day, here's Lee Trevino sitting on his throne during a 1981 SI photo shoot. The legendary golfer was having his Dallas home remodeled at the time (hence the random outdoor toilet).
Odds and Ends
Chi-Chi Rodriguez hit himself in the groin while attempting a trick shot ... LeBron James and David Beckhammay launch a new MLS franchise together ... A Duke basketball ball boy nearly got run over during a game last night ... I thoroughly enjoyed this look at how dead rock stars would look if still alive ... Victoria's Secret model Jessica Hart took some shots at Taylor Swift's awkward appearance at the company's fashion show last week ... Texas Tech will wear these lone star uniforms on Saturday.
Dancing Machine
Bloomfield (Conn.) assistant coach Kevin Moses gets his team pumped up before the game. (hat tip: MaxPreps).
Classic Commercial of the Day
Thirty years ago, there were no better ads than Bob Uecker for Miller Lite.
Miss Supercross Video of the Day
Our good friend Dianna Dahlgren helps promote an upcoming event.