Wednesday's A.M. Hot Clicks
Morning, friends. Weekend Hot Clicks writer Brett Smiley with you today. I'll try not to trash the place. Send tips or hate mail at basmiley [at] gmail [dot] com.
Huskies Heisman Candidate
Getty Images
In wintry conditions last night, No. 14 Northern Illinois Huskies signal caller Jordan Lynch rushed for an FBS quarterback record 321 yards in a 33-14 defeat against Western Michigan, breaking the previous mark of 316 yards set Oct. 16 this year by … Jordan Lynch. The dark horse Heisman candidate's stock was rising before this rush-fiesta that completed NIU's perfect 12-0 regular season. In other NIU news, high-fiving Husky mascot Deisel will retire to the position of "mascot emeritus" at the end of this season after nine years on the job. And by retire, I mean "lay around and get petted while periodically housing Milk Bones".
Emerging Markets
Proving that (1) the Baseball Hall of Fame voting process is absurd and (2) anything -- anything -- has a price, Deadspin says it has purchased a Baseball Hall of Fame ballot from a writer/voter who has yet to reveal his/her identity. Sounds like a market A-Rod might want to explore.
Act Like You've Been There Before
Jason Kidd gesticulated in both utter joy and relief after the flailing 4-10 Nets eked out a 102-100 win over the Raptors after a 15-point lead with 3:13 remaining in the fourth quarter melted away.
Lovely Lady Of The Day
Wednesday's A.M. Hot Clicks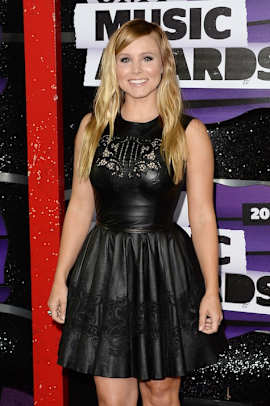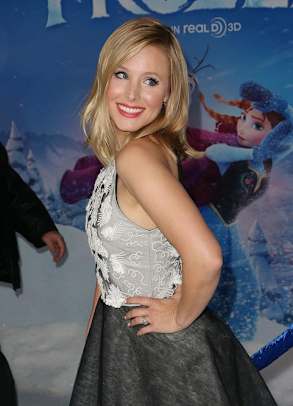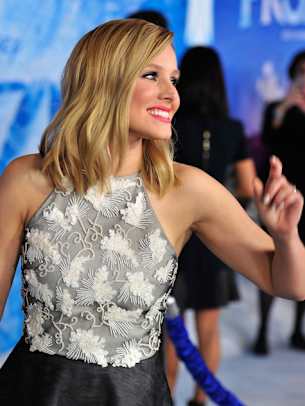 Today's LLOD is Kristen Bell, who voices Anna in Disney's Frozen, which hits theaters today. With the aid of the photos in this gallery and some more over at Mandatory, it will be less creepy when you feel attracted to her cartoon embodiment.
Quote of the Day
Asked whether he thought Lions defenders would try to take out Aaron Rodgers if he suited up for their Thanksgiving showdown, Packers guard Josh Sitton said: "Absolutely. They go after quarterbacks, their entire defense takes cheap shots all the time. That's what they do, that's who they are." Sitton continued, "They're a bunch of dirtbags or scumbags. That's just how they play. That's how they're coached." Meanwhile Ndamukong Suh is going to try to break his Thanksgiving Personal Foul or fine streak. There has to be a prop bet for this.
O.J. Simpson Updates of the Day
That's updates, plural, beginning with the expected: Simpson's bid for a new trial (on the kidnaping and armed robbery charges) was denied by judge Marcie Bell. The other update is that Khloe Kardashian might be O.J.'s kid, according to Simpson's manager.
NBT
NBT is the acronym for "no bowl tickets," coined by Washington State director Bill Moos, who was livid about nasty e-mails he received earlier this year about the state of the football program. Students or colorful supporters of the program who earned NBT status will not be allowed to purchase bowl tickets should the Cougars make a bowl game this year.
Odds and Ends
Tremendous dunk last night by Victor Oladipo ... Behold an Air Jordan logo inside of a cucumber ... A Cornell goalie making his first start scored a goal ... The Dallas Stars scored three goals in 53 seconds ... Take a look at this humongous stingray that took a fisherman four hours to reel in ... South Carolina burned an effigy of a Sphinx-shaped Clemson tiger ... This rugby player wins Movember with a monkey tail mustache.
From Trick Shot to Active Roster
Former Cowboys practice squad quarterback Alex Tanneywas signed by the Browns this week to be Brandon Weeden's backup. Before coming within one pick-six of joining this ignominious jersey, Tanney performed a ton of quarterback trick shots in this video that went viral.
Kristen Bell Loves Sloths
Because this video is hysterical and I know you won't mind some more of today's LLOD.
Two Gators, One Block
One of the worst plays of a horrid Florida season, put to music. It's beautiful.