Check Out These Minimalist Illustrations of International Stadiums
Check Out These Minimalist Illustrations of International Stadiums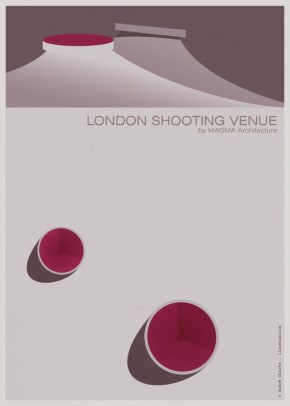 With sports stadiums becoming so grand, the trend of giving them a minimalistic interpretation continues, this time with Portuguese artist André Chiote taking a stab at eight different European and South American venues.
While we've already seen plenty in minimalistic designs, especially for MLB stadiums (part 1, part 2), Chiote gives us both well-known venues such as China's Bird's Nest and Germany's Allianz Arena, and a lesser-known stadium in Brazil and London's Olympic shooting venue. Chiote must have a thing for Zaha Hadid designs, offering us her Austrian ski jump venue and two choices from the London Aquatics Center.
Tim Newcomb covers stadiums, design and technology for Sports Illustrated. Follow him on Twitter at @tdnewcomb.