More than 10 million people tuned in to the Puppy Bowl marathon
More than 10 million people tuned into Sunday's Puppy Bowl marathon on Animal Planet. 
It turns out the Super Bowl wasn't the only thing Americans were interested in watching on Sunday. Super Bowl XLIX may have drawn in record ratings, but the annual Puppy Bowl didn't do so bad itself.
According to the Chicago Tribune, 10.4 million unique viewers tuned in to the 12-hour loop of the competition at some point. Animal Planet's 3 p.m. ET premiere of Puppy Bowl XI had 2.8 million viewers, making it the No. 1 non-sports cable telecast of the day. 
• ​Katy Perry credits dancing sharks for her Super Bowl halftime show
That's a lot of people tuning in to watch adorable puppies. To see just how adorable they were, check out SI's Behind the Scenes coverage of the Puppy Bowl. And if you weren't one of the 10.4 million people who tuned in, you can find highlights from the competition here. 
• Gallery: Puppy Bowls:
Past Puppy Bowl Pics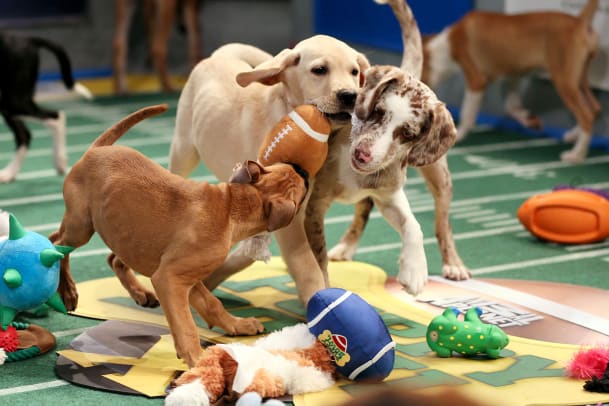 - Molly Geary