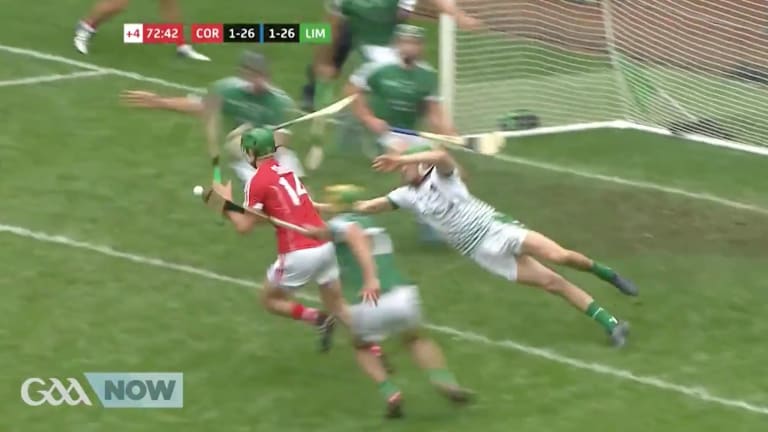 This Outrageous Hurling Save Was the Sports Highlight of the Weekend
Even if you don't know what hurling is, this play will make your jaw drop. 
I'd wager that the majority of SI's audience is wholly unfamiliar with the Irish sport of hurling, but you can't really call yourself a sports fan if you don't appreciate this play. 
Cork faced Limerick in the All-Ireland hurling semi-final on Sunday and the game was tied halfway through added time. That's when Cork's Seamus Harnedy found himself in front of the net with a chance to score a potential game-winning goal. He might have been the hero if not for this jaw-dropping effort from Limerick goalie Nickie Quaid. 
Quaid, while diving to his right, managed to knock the ball out of mid-air before Harnedy could hit it into the net. 
The drama didn't end there, though. After both teams traded points in the closing seconds, the game went to extra time. Limerick pulled comfortably ahead in the added period and advanced to its first All-Ireland final in 11 years.