Fantasy Clicks: New rules would extend season for many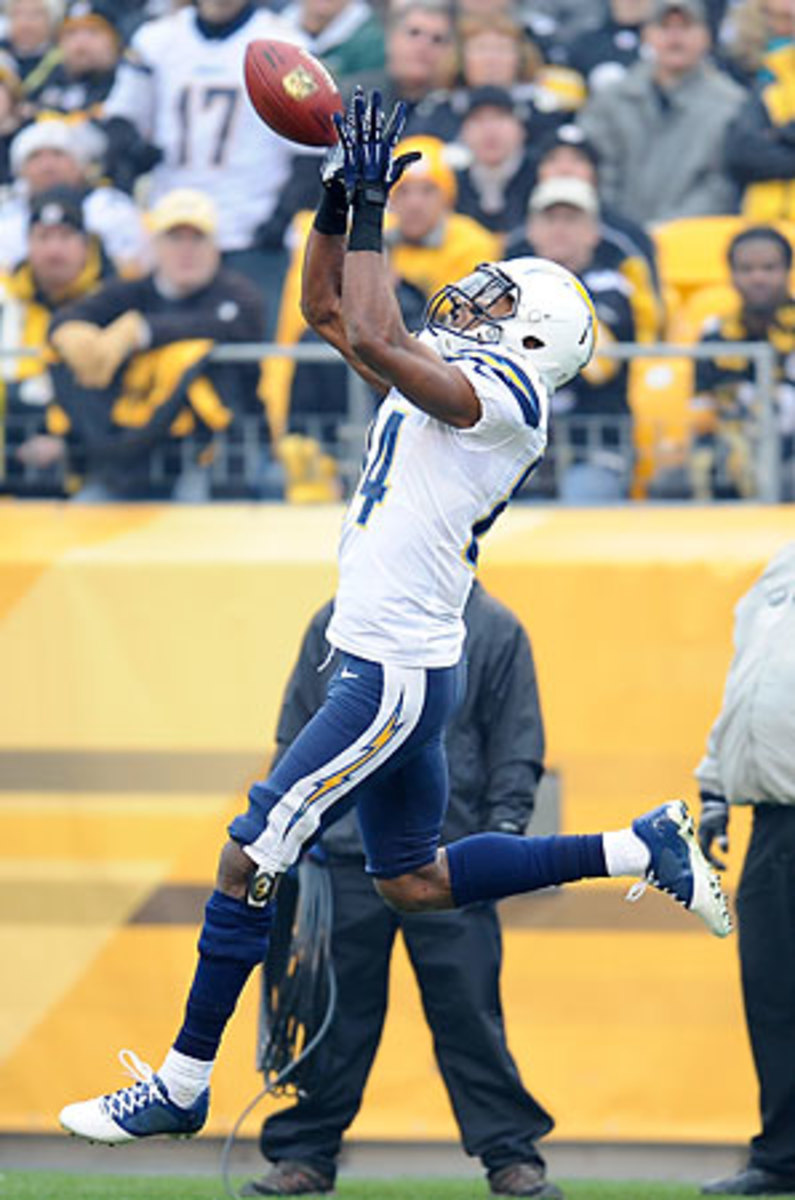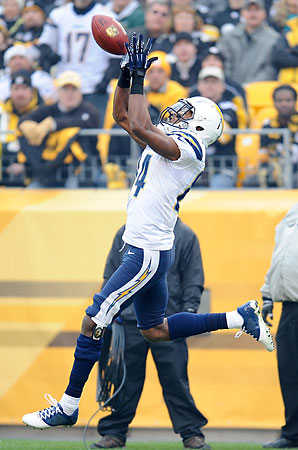 We've reached that special time of year -- Week 16. Championship Week (for most of us). If you're still alive, congratulations and good luck. If you're reading this, you're either very loyal or very bored at work. Either way, I'd like to thank you all for joining me here every week this season.
But enough about this season. Let's start thinking about 2013. A few weeks ago, I pointed to one of my most treasured ideas for fixing fantasy football: allowing top seeds to choose their playoff opponents. However, that's not the only modification bouncing around in my head. Fantasy football is great, but it isn't perfect, not by any stretch of the imagination. We might not ever be able to make it perfect, but I'm sure we can make it better. All we have to do as adopt the following rules.
Determine at least the final two playoff spots using total points: I love head-to-head competition. It's the essence of sport. I would always choose a head-to-head league over a total points or rotisserie league. But for all intents and purposes, the team that scores the most points in your league is the best team. We all know that the scheduling gods are frequently unkind to the top scorers, though. Here's a case in point.\n
A buddy of mine scored the most points in his league, yet came in seventh place in the standings. Unfortunately for him, only six teams made the playoffs. That means despite leading his league in the one true measure of performance, he was fantasy golfing while six of his leaguemates headed to the playoffs. Now this friend of mine likes that terrible movie Battlefield Earth with John Travolta, so perhaps he deserves to be taught a lesson. You, however, with your better taste in movies, do not deserve such a fate. Therefore, I propose that all fantasy leagues grant at least its final two playoff spots to the top point scorers who have yet to qualify for the playoffs. If six teams make the playoffs in your league, the top four seeds will still be determined by record, but the final two will go to the teams who have scored the most points among the six remaining teams. Because no one who leads their league in points should sit out of the playoffs, even if they do enjoy Battlefield Earth.
Play everyone every week: Anyone who has read this column this season knows I can't stand the vagaries of the fantasy football schedule. All too often, it doesn't allow for the cream to rise to the top (as the above rule change notes). It doesn't get much more frustrating than scoring the second-most points in your league for the week, only to go up against the one person who scored more than you. "Congratulations, you put up 150 points this week, here's your L." What if there were a way to eliminate that, while still getting the excitement of a head-to-head league? You'd sign up, wouldn't you? Well, guess what? There is.\n
Instead of playing one person in your league every week, you play everyone. So if you're in a 12-team league, the owner with the highest weekly score goes 11-0 for the week, second highest goes 10-1, and so on. I know it feels like there's an element of rotisserie in there, but there I assure you there is not. All it takes for a bad team to get back in the thick of things is a couple hot weeks. In the playoffs, the top half moves on every week. Eight teams make the playoffs? The top four scores move in the first round move on to the semis, the top two to the finals, where you'll end up with a traditional head-to-head matchup. This will ensure that everyone stays involved, and will do a better job of rewarding the best teams in the league.
Embrace the consolation bracket and make it worth something: The fantasy football season is too short for all of us, even those that make the championship game. So it really stinks when you miss the playoffs altogether. Yeah, most fantasy sites will let you run a consolation bracket, but has anyone ever paid any attention to it? Of course not. But what if the winner of the consolation playoffs actually won something worthwhile?\n
Instead of just shunting those in your league who miss the playoffs off to the Island of Misfit Fantasy Owners, give them a playoff bracket with a prize at the end: the first overall pick in the following season's draft. Not only would that give them something to play for, it would give a handful of owners who had a rough year a chance at a slight leg up the next year. Some owners may not want the first pick. That's fine, too. Instead of locking them in to the first pick, you can allow the winner of the consolation playoffs to pick his spot in the draft the following year.
If your league uses an auction, you can't embrace this fully. But you can probably figure out something else to play for that most, if not all, fantasy leagues play for already...
So that's what I think. Here's what I think about what other people think for Week 16.
The clicks
? Andy Behrens over at Yahoo! discusses the Danario Alexander disaster from last week, when he put up a zero for his owners. I'm with Behrens here in that I don't trust Alexander for Week 16, mainly because of Philip Rivers, the Chargers' offensive line and the solid Jets' defense. I have Alexander ranked in the high 30s among wide receivers this week, and that reflects the ineptitude of San Diego's offense. Stay away, if you can.\n
? The staff at NFL.com updates us on the LeSean McCoy/Bryce Brown situation this week, noting that both backs will likely have a role in the offense. Theoretically, the matchup against the Redskins is a good one. However, with both backs getting touches, and the Eagles' offense in flux, I'm staying away from both this week. I just don't trust either of them enough to feel good about endorsing them for a starting lineup. I'd rather start Jonathan Dwyer, Shonn Greene or Michael Turner.\n
? One of Mario Puig's five things to know this week at RotoWire (subscription required) is that you should not be fooled by Trent Richardson's yards-per-carry. I could not agree more. Yes, Richardson is averaging just 3.5 yards per carry this season. However, that has more to do with the terrible Browns' offense that surrounds him more than anything else. Let's not lose sight of the fact that this is a guy who is approaching 1,300 yards from scrimmage with 12 touchdowns in his rookie year, and he's playing for a 5-9 team. He'll enter next season as a first-round pick.\n
? Jamey Eisenberg at CBS.com recommends Tony Scheffler as a potential add in his waiver wire column. Despite Scheffler's lackluster performance a week ago, I'm with Eisenberg. In fact, I think I like Scheffler even more than he does. Brandon Pettigrew is likely to be out, and Scheffler did get seven targets a week ago. The Lions live by the pass and aren't going to shut down the Falcons in any realistic scenario. Matthew Stafford should be putting the ball in the air close to 50 times this game, and I think that will mean big things for Scheffler.\n
? All four writers at ESPN.com have Stevan Ridley outside their top 10 running backs this week, making him their No. 12 overall back for the week. I think all these guys are buying way too much into what happened last week and the caricature of Bill Belichick as a no-nonsense coach. What would truly be nonsense would be benching your best, most explosive running back simply because he had a bad week with ball security. New England should cruise against Jacksonville, and this seems like the type of game they'll salt away with the run. Start Ridley with confidence.\n
? Finally, Brad Evans strongly believes in Sam Bradford this week. He does have a great matchup against the Buccaneers, and I would not be surprised to see him post numbers worthy of being a starter in a 12-team league. However, the only way you can consider starting Bradford is if you do not have one of the following quarterbacks: Aaron Rodgers, Tom Brady, Drew Brees, Peyton Manning, Robert Griffin III, Cam Newton, Matt Ryan, Andrew Luck, Matthew Stafford or Tony Romo. Odds are if you don't have one of those guys, your fantasy season is already over. If you're alive and don't own one of those quarterbacks, Bradford is a great option this week. If you do, roll with you got you to this point.\n
Chat with me on Twitter, @MBeller.