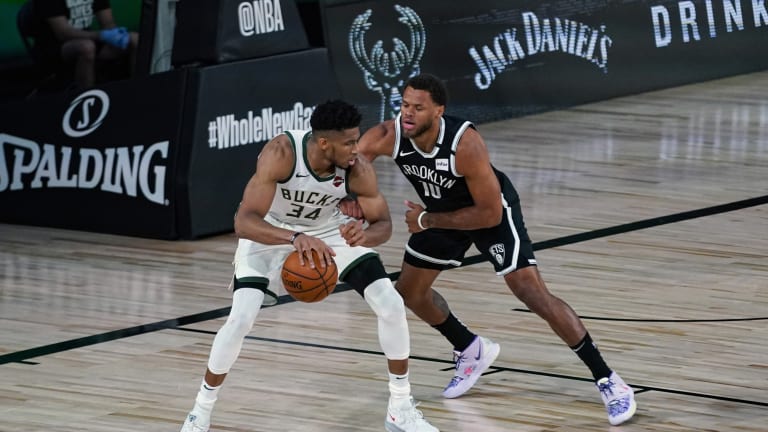 NBA Free Agency: Former Brooklyn Nets And Dallas Mavericks Star Signs With This Team
The Indiana Pacers announced that they have signed Justin Anderson. The former first-round pick has played for the Brooklyn Nets, Dallas Mavericks, Philadelphia 76ers and Atlanta Hawks over his five-year NBA career. Update: the Pacers has waived all three players.
On Friday, the Indiana Pacers announced a series of roster moves. 
They waived several players, and then correspondingly signed a few new players. 
The official announcement from the team can be seen in a Tweet embedded below from their Twitter account.
They waived Keifer Sykes, Terry Taylor and Nate Hinton, and then signed Justin Anderson, Derek Culver and Bennie Boatwright. 
Anderson was a first round pick out of Virginia back in 2015. 
The 27-year-old has had NBA stints with the Dallas Mavericks, Philadelphia 76ers, Atlanta Hawks and most recently Brooklyn Nets. 
Update: The team has waived Anderson, Culver and Boatright. 
Related stories on NBA basketball
Enes Kanter And Myles Turner Get The Same 2k Ranking: Myles Turner of the Indiana Pacers got the same rating in NBA 2k22 as Enes Kanter of the Boston Celtics. The two centers getting the same ranking comes as a surprise. Turner is one of the best defenders in the NBA, and while Kanter had a productive season, he is not on the same level as Turner. CLICK HERE.
Could The Pacers Really Bring Back Lance?: Lance Stephenson has worked out for NBA teams recently, and it appears as if he is trying to make a return to the NBA. One report says the Indiana Pacers could look to bring him back. CLICK HERE.
NBA Central Division Notebook: NBA 2k22 gave Steph Curry of the Golden State Warriors the same ranking (96 overall) as Giannis Antetokounmpo of the Milwaukee Bucks. Even though Antetokounmpo just won the NBA Finals MVP, is he actually a better player than Curry? CLICK HERE.