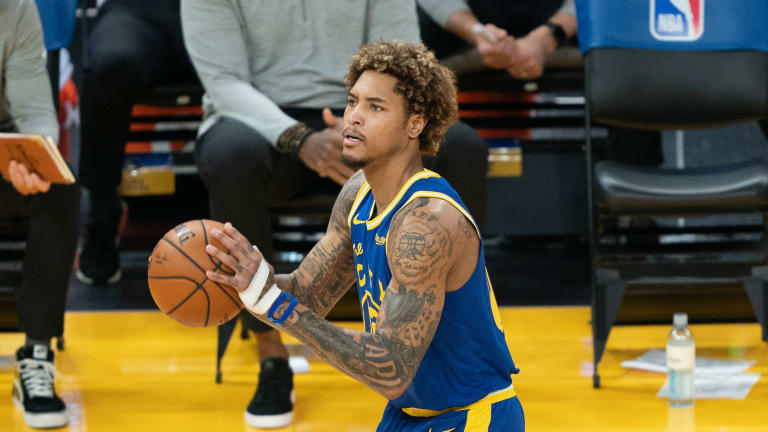 Is Paul Millsap or Kelly Oubre Worth the Luxury Tax to Portland?
Chris Haynes of Yahoo Sports reports that the Blazers have interest in signing Kelly Oubre and Pail Millsap.
Bringing back Norman Powell on a market-value deal and signing a trio of varyingly solid veterans to minimum contracts surely isn't enough for the Trail Blazers to placate Damian Lillard. The hopeful silver lining? As more and more free agents come off the board, Portland apparently still has eyes for a couple prospective rotation players.
During Wednesday's episode of the Posted Up podcast, Chris Haynes of Yahoo Sports reported that the Blazers are "looking at" Paul Millsap and Kelly Oubre in agency.
"Portland's probably still not done. I'm hearing Paul Millsap [is] a guy they're looking at," Haynes said. "I hear Kelly Oubre, who's still on the market, [is] a guy that they're looking at, so they're still not done."
Millsap and Oubre aren't surefire starters or even elite rotation players. Still, it's somewhat surprising they remain available on the fourth day of free agency, with money drying up league-wide.
Portland is one of several contending teams still possessing the taxpayer's mid-level exception of $5.9 million. We earmarked Millsap as one of the Blazers' top potential targets with the mini mid-level before free agency tipped off. It's been broadly assumed for months that Oubre, despite his inconsistencies, would ink an eight-figure annual contract this summer.
Portland, still lacking depth at forward, could certainly use either Millsap or Oubre. The former's size, experience and keen defensive instincts make him a more optimal fit with the Blazers given their current roster needs, though signing Oubre would fill a hole, too. 
Portland would be light up front in that scenario with Jusuf Nurkic and Cody Zeller as their lone true big men. But Chauncey Billups' affinity for small-ball lineups is well-known, and Oubre would give him another long, switchable defender. It's not like the Blazers would have trouble finding a warm-body seven-footer with another minimum.
The bigger question for Portland may one of 'if' instead of 'whom,' and not just because Millsap and Oubre will surely have options that offer more money or a better chance at a title than the Blazers. 
After Powell's annual earnings came in a couple million less than anticipated, Portland currently sits at approximately $133.2 million in salary for 2021-22, about $3.4 million under the luxury tax. 
Does Jody Allen really want to make tax payments for a player who won't be starting or finishing every game for the Blazers—especially since Neil Olshey hasn't made the significant upgrades needed for Portland to emerge as a legitimate championship contender?
Allen, obviously, could stomach the hit to her wallet. Signing Millsap or Oubre would with all of the taxpayer's mid-level would take the Blazers to roughly $139.1 million in salary, leaving Allen with a tax bill just below $4 million. With Jusuf Nurkic, Robert Covington and Derrick Jones Jr. coming off the books after this season, the repeater tax isn't a huge worry for Portland, either.
The Blazers' inaction with the mini mid-level isn't just about their hesitance to pay. Olshey surely would have used it if quality targets like Nic Batum or JaMychal Green, for example, wanted to come to Portland.
But the Blazers' spending isn't just about personnel anymore. The tax complications matter here, and could ultimately loom large to Lillard's belief about whether Portland is truly committed to winning—even though using the mini mid-level and calling it a day won't be nearly enough to move the Blazers' needle toward a title.