Numbers show that Harbaugh will come to regret Kaepernick move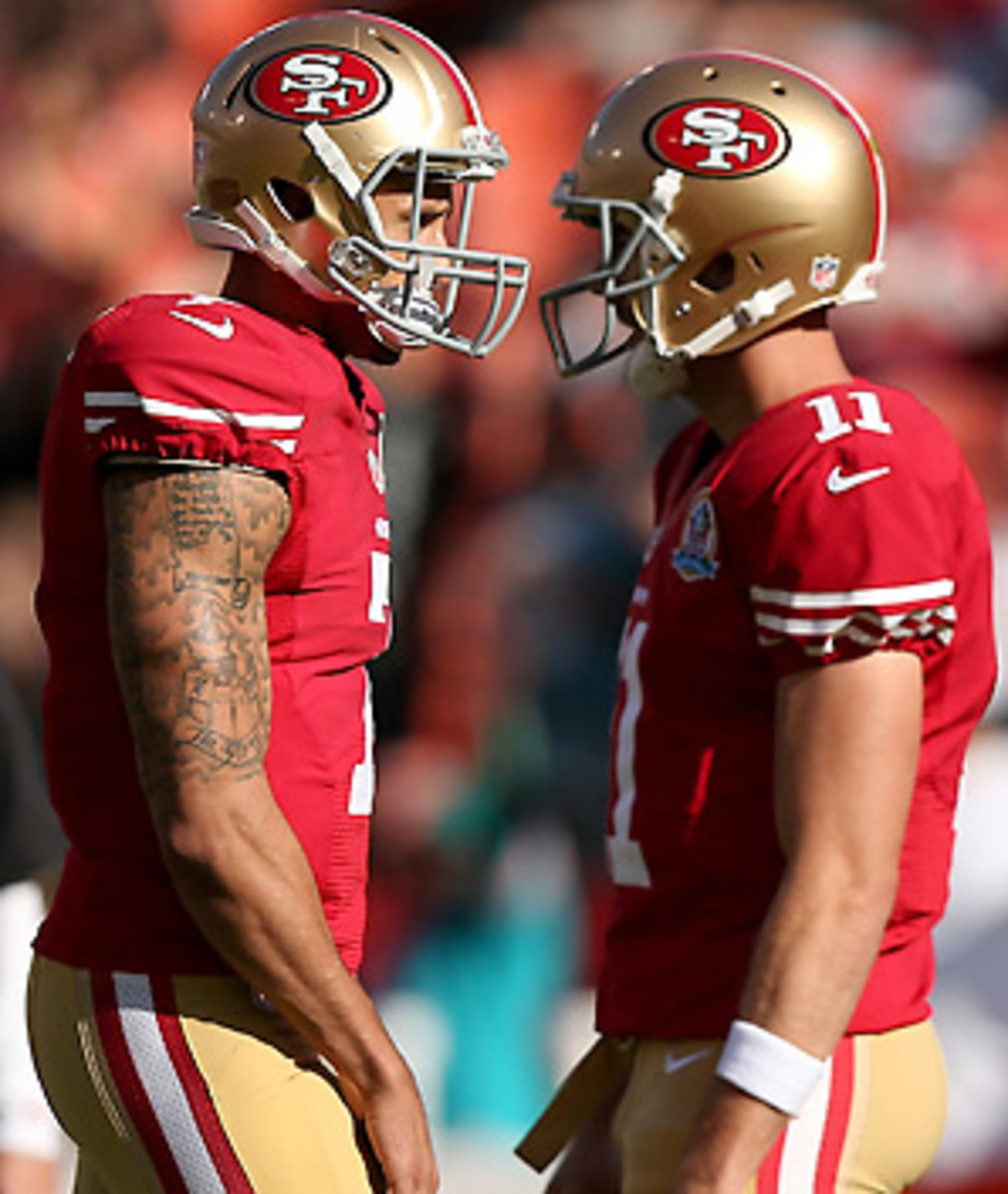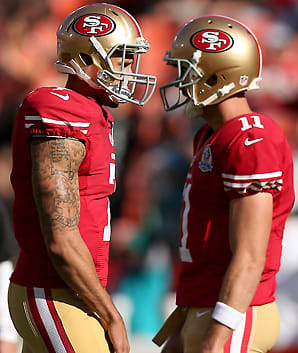 San Francisco 49ers">49ers coach Jim Harbaugh will regret the decision to bench highly efficient quarterback Alex Smith in favor of Colin Kaepernick in the middle of the season. And there's a good chance that moment of regret will come Saturday night at Candlestick Park.
That's when Aaron Rodgers and the Green Bay Packers, the NFL's most efficient passing team, roll into town.
Let's take a step back four months, to the most recent 49es-Packers meeting: Week 1 of the 2012 season at Lambeau Field.
The 49ers kicked off the season with a 30-22 win over Green Bay. The 49ers ran the ball very well that day. But running the ball well has a very low correlation to victory in the NFL, contrary to conventional wisdom. Instead, the more efficient passing team usually wins.
And the win that day was due largely to an extraordinarily effective performance by Smith, who did something few quarterbacks do: Smith easily outplayed Rodgers, the most efficient and effective passer in the game today. Here's how they measured up back in Week 1:
? Smith: 20 of 26, 76.9 percent, 211 yards, 8.1 YPA, 2 TD, 0 INT, 125.6 rating ? Rodgers: 30 of 44, 68.2 percent, 303 yards, 6.9 YPA, 2 TD, 1 INT, 93.3 rating
Smith did everything better in the all-important passing efficiency indicators that ultimately win and lose NFL games. He completed a higher percentage of passes, got the ball downfield better, was more likely to get the ball in the end zone and did not suffer a turnover.
We had come to expect Smith to play very efficiently since Harbaugh arrived on the scene as his head coach. In 2011 Smith completed 61.3 percent of his passes, with 17 TD passes, 5 INT, a league-low 1.1 INT percentage, 7.1 yards per attempt and a 90.7 rating. All of them were career bests.
ROSENBERG: HARBAUGH MADE THE RIGHT CALL, NO MATTER WHAT
He stepped up his game dramatically in 2012: 70.2 percent completions, 8.1 YPA and 104.1 rating. Not only are those great numbers in any era, but also they were better in each case than the numbers produced this season by no less a legend than Tom Brady.
Smith's efficiency was a huge reason the 49ers were 20-6-1 with him at quarterback over the last two seasons, and why they were a couple special teams' gaffes away from playing in Super Bowl XLVI.
We track what we call Correlation to Victory each week and each season at CHFF Insider. And it tells us that teams with the higher passer rating -- what we call Passer Rating Differential -- consistently win more than 80 percent of all NFL games. And they win more often as the games get bigger and more important.
Teams with a higher passer rating:
? went 209-46 (.820) in 2012 ? are an incredible 47-5 (.904) since Week 15 ? went 4-0 (1.000) in the wild-card round
That brings us back to the Smith-Kaepernick debate. The 49ers have continued to win: they went 6-2-1 with Smith the starter; 5-2 with Kaepernick, highlighted by a 41-34 victory at New England. Conveniently, the 24-24 tie against the Rams was the game in which Smith suffered his concussion, opening the door for Kaepernick to take over the No. 1 job.
But the team's passing efficiency has in fact taken a step backward since Smith was benched.
? Smith: 70.2 percent, 8.0 YPA, 13 TD, 5 INT, 104.1 rating ? Kaepernick: 62.4 percent, 8.3 YPA, 10 TD, 3 INT, 98.3 rating
Kaepernick is certainly a multidimensional player. And he had great performances against the tough Bears defense (133.1 rating); and perhaps the game of his life against the Patriots (4 TD passes, 108.5 rating).
But Smith was largely impressive, and brutally efficient, throughout the first half of the season. In addition to his performance in the Week 1 win over Green Bay, Smith:
? completed 18 of 24 passes with 303 yards, 3 TD and a career-best 156.2 rating against the Bills (Week 5) ? completed an NFL-record 94.7 percent of passes (18 of 19) with 3 TD and a new career-best 157.1 rating against the Cardinals, the team that ended the season No. 1 in Defensive Passer Rating (Week 8) ? was in the middle of another hugely efficient performance (7 of 8, 72 yards, 1 TD, 143.7 rating) before suffering a concussion against the Rams (Week 10).
And then, when Smith had recovered, Harbaugh benched him.
The 49ers were No. 2 (+29.0) in all-important Passer Rating Differential when Smith was the starter; they've taken a step back, No. 4 (+23.2) since Kaepernick has been at the helm.
It's not a dramatic difference. But it's a certain step backward in one of the most critical measures of success in football, an indicator that determines winners and losers in more than 80 of NFL games and more than 90 percent down the stretch.
San Francisco is not as good in that indicator today as they were back in Week 10. The 49ers are less likely to beat the Packers today than they were with Smith at quarterback.
And that statistical step backward could not come at a worse time this week: Rodgers enters the game the top-rated passer (108.0) in the NFL. The Packers are also No. 4 in Defensive Passer Rating (76.8) and lead the league in Passer Rating Differential (+31.5).
So that likely moment of regret is about to whack Jim Harbaugh in the face.
And it will come with a guy sitting on the bench who had been surgically precise over the past two seasons and who, in his last five-plus quarters, completed 25 of 27 passes for 304 yards, 11.3 YPA, 4 TD, 0 INT and a 153.2 rating.