Is Jarvis Jones the next in line of great Steelers linebackers?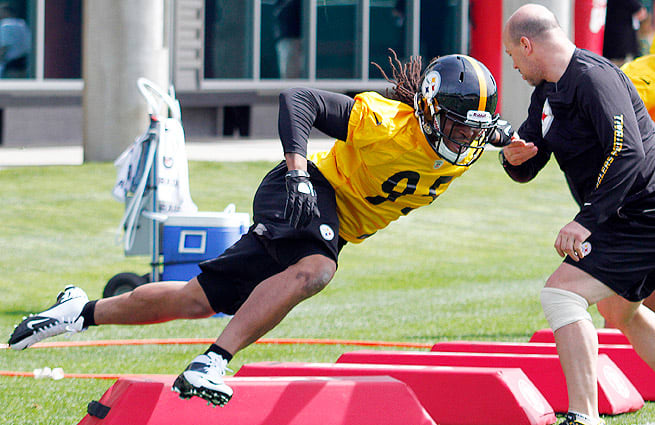 But a diagnosis of cervical spinal stenosis (a narrowing of the spinal column in his neck) that Jones received in 2009 while playing for Southern Cal -- he later transferred to Georgia after USC would not allow him to play -- re-emerged as an issue this spring and impacted his draft stock. When Jones also posted a relatively "slow'' 40 time at his pro day (in the 4.9 range), the two-time All-America pick was suddenly in play in the teens of the first round.
Rest assured, the challenge of being the Steelers' Next Big Thing at outside linebacker will be issued to Jones. If not at the very start of his rookie season, then soon enough. In Pittsburgh, where the past is so revered and ever-present, Steelers fans are eager to embrace Jones as the future.