Seahawks have plans in place behind holdout Marshawn Lynch
RENTON, Wash. -- When I last saw Marshawn Lynch, the Seahawks running back was down in Los Angeles in mid-June at the Nickelodeon Kids Choice Awards, signing autographs for fans (as usual) and refusing to speak with the media (as usual). Lynch got slimed later that day as part of the ceremonies, but the professional sliming he feels he's getting from his NFL team comes with a lot more importance -- and could affect the upcoming season for the defending Super Bowl champions.
He was rumored to be ready to hold out through minicamps because he was unhappy with the state of the four-year, $31 million contract with $17 in guaranteed money he signed in 2012. Lynch has been the face of the offense -- indeed, the beating heart of the team -- since head coach Pete Carroll and general manager John Schneider managed a corker of a trade with the Buffalo Bills in 2010 and nabbed Lynch for a couple of low draft picks.
Lynch has gained 4,624 rushing yards and scored 41 touchdowns on 1,066 carries in four regular seasons for Seattle, and his "Beastquake" run against the Saints in the 2010 postseason is as defining a moment as the franchise will ever see. At 28 years old, he's carried the ball more times than any other back in the NFL over the last three years, and however he wants the team to re-jigger the potential $5.5 million in base salary this year and $7.5 million in 2015, it's not likely the Seahawks are going to budge. The most likely scenario, from Lynch's perspective, has the team guaranteeing the $2 million in per-game roster bonuses next season and some of the $5.5 million base salary, but Carroll and Schneider can't possibly see that as reasonable economics.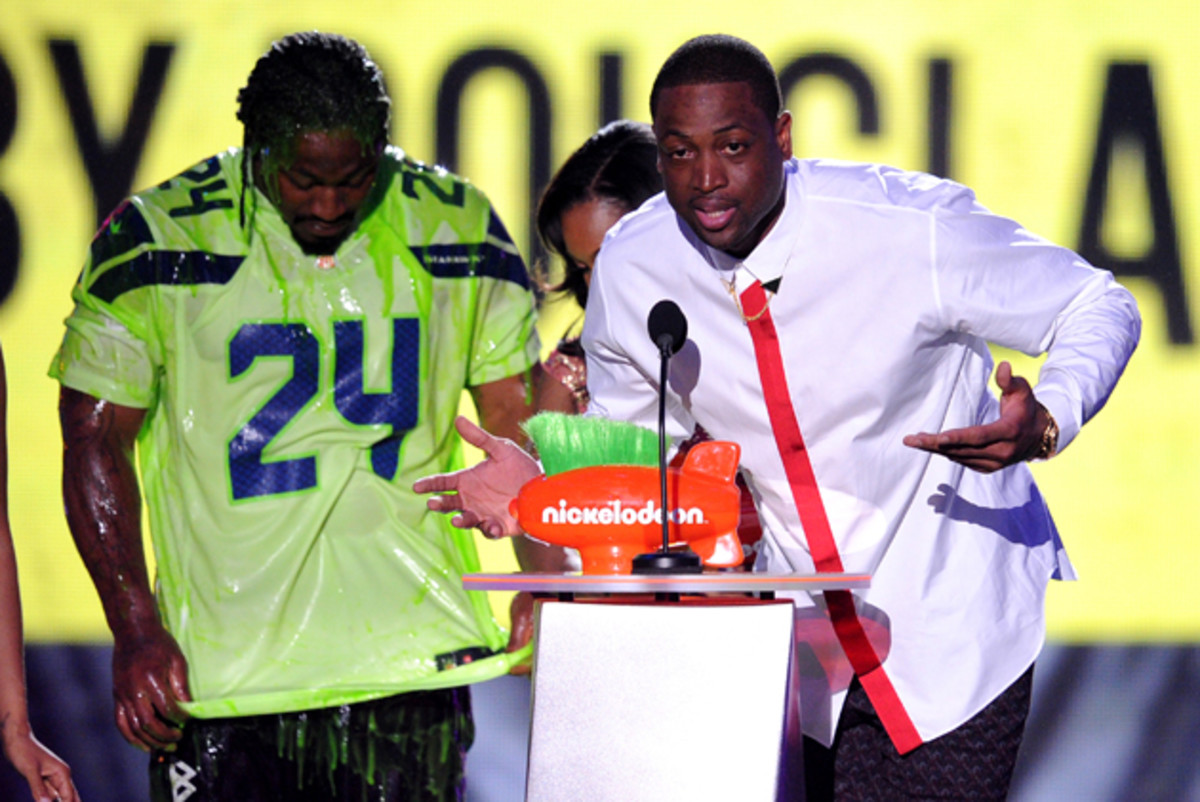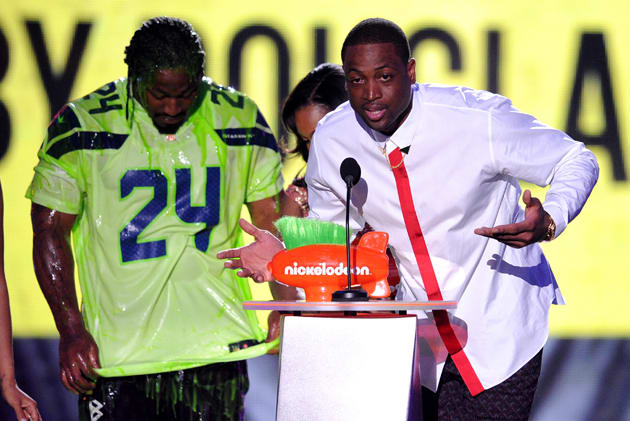 ​Lynch was not present at the first two days of training camp, and on Saturday, the team placed him on the "Reserve/Do Not Report" list. There's no telling how long he'll be on that list, but there are two more factors in Seattle's favor when it comes to leverage. Running backs Robert Turbin and Christine Michael, selected in the 2012 and 2013 drafts respectively, are as ready to roll as any duo can be with no serious regular season reps to fall back on. And with Lynch out of the picture for now, it's all the more likely that Turbin and Michael will benefit. 
Seahawks' Pete Carroll upset about Marshawn Lynch's holdout
and Christine Michael, they're ready to go and really fired up about this opportunity.  We'll try to take full advantage of it."
And when Carroll rolls out his "Always Compete" mantra, it's not lip service -- the team spent many millions of dollars for the services of free agent quarterback Matt Flynn before the 2012 season, only to make him the highest-priced benchwarmer in the NFL when rookie Russell Wilson beat Flynn out easily in minicamps and training camp that year. The message is clear -- as hard as Lynch's skill set may be to replace, if Turbin and/or Michael prove to have what it takes while Lynch is out and about, there may be a change coming.
"Robert Turbin and Christine Michael are doing a tremendous job," Wilson told me Saturday. "Robert's my roommate when we travel on the road, so me and him have a very good connection. Just in terms of talking and thinking on the field. He's a guy that's just a workhorse, on and off the field he's mentally strong. He's always going to put his best foot forward, always run the ball into the end zone every time. You just got to love that about him. He can catch extremely well, pass protection is great.
In defense of their title, Seahawks may air it out with Russell Wilson
"Christine Michael is very, very quick and hard to get. He's low to the ground. He's got the ability to shift in and out. Both of those guys are going to be tremendous backs for us. Obviously, we want Marshawn to come back. We love the guy to death and all the things that he does. We have tons of respect for how Marshawn plays, but at the same time, Robert Turbin and Christine Michael will be ready to go. That's for sure. The way they practice is unmatchable."
Sherman Smith, who ran the ball for the Seahawks from 1976 through 1982 and has coached the franchise's running backs since Carroll and Schneider (and Lynch) came to town in 2010, echoed the general sentiment that, should Lynch prove to be unavailable for any length of time this season, the new kids should be ready to roll. Especially Turbin, whose power, blocking awareness and good hands make him a coach's favorite.
"Turbo's doing a great job," Smith said Saturday. "Turbo's always been a pro, from Day 1 when he first came in here. He's been looking for an opportunity to play more and contribute more, and he puts in the work. He's one of the most dependable players I have. He works hard, he wants to lead by example, and he wants to show that he's the player we think he is."
As for Michael, whose speed and quickness set him apart, there's still a bit of work to be done on the little things. When some backs come into the NFL, they don't initially understand that there's a patience to what they must do -- they can't outrun their blocks, or everything falls apart. The Vikings' coaching staff had to drill that into Adrian Peterson after the team selected Peterson with the seventh overall pick in 2007. Not that Michael is on Peterson's level -- or ever will be -- but it's a fairly common issue.
"Yeah -- slow it down," Smith told me when I brought up the Peterson conundrum. "Because we're a zone-running team, and that's what happens right there. He has to learn the pace he has to run in order to be effective, and he's doing it. He's had some really nice runs out there today that show he's getting the pace. This time last year? He'd be cutting back into where he's not supposed to go, This year, he's staying patient, pressing the hole and doing a nice job."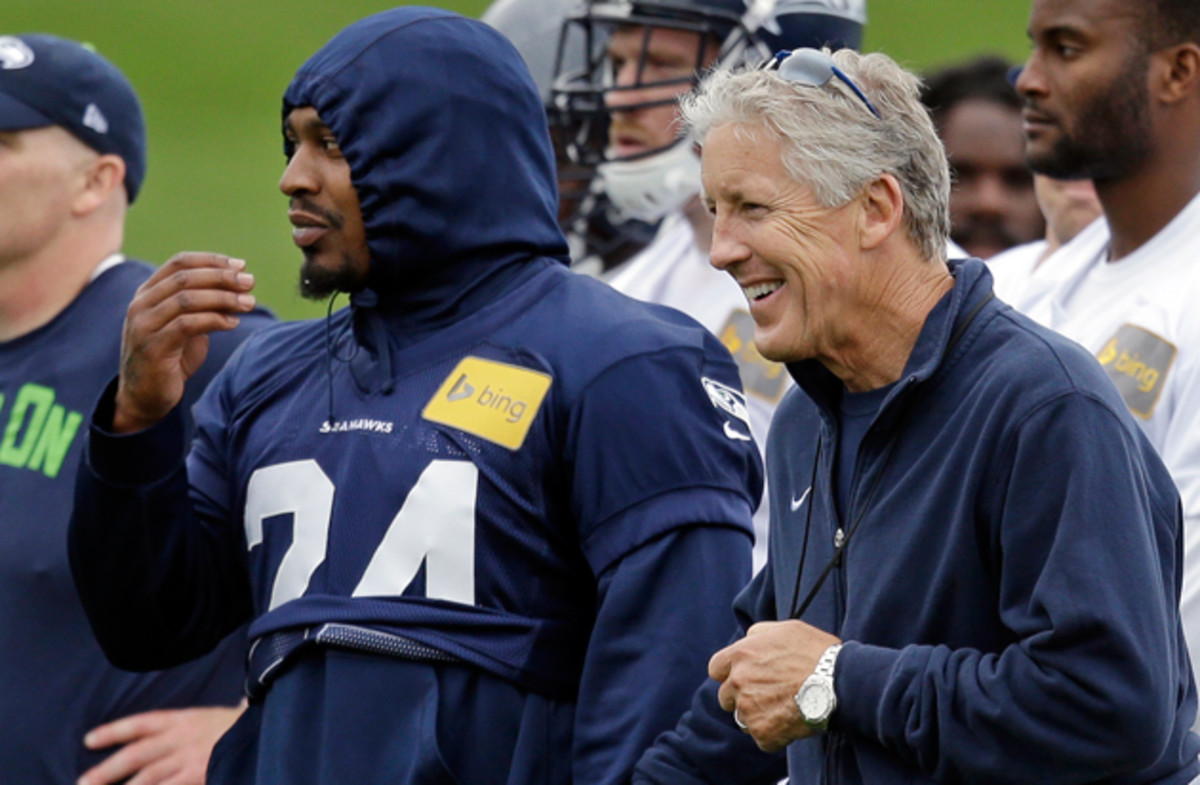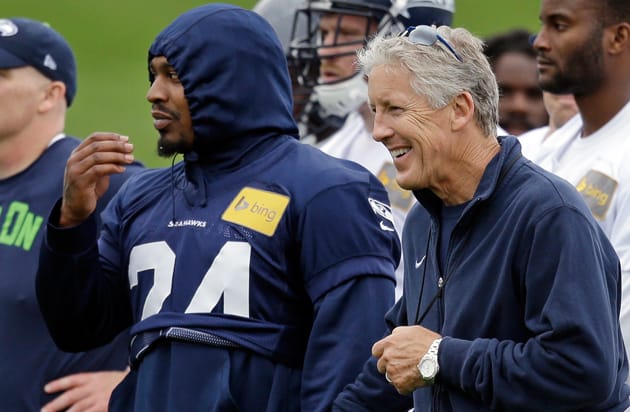 (at least, this team believes it is), which complicates Lynch's position perhaps more than he's aware.
"They're real nice," Smith said of his current one-two punch. "They're real nice. And when we get our other guy back in here, we've got a 'three-punch.' We've got three guys who can do it. We've got Spencer Ware in here, too. We're excited and confident about what we're going to do. We have to deal with it like, what if he got hurt? We're not in a panic, and our fans shouldn't be in a panic. We're not just about one player; we're about the team. Marshawn is a big part of what we do, but not the only part. We've got defense, we've got Russell, we've got players. And our runners will do a good job.
Offseason Report Card: Seahawks
"It's 'Next Man Up.' That's our theory, no matter what position it is. Who's the next man? And in this situation, Turbs and Christian are… 'Hey, you're up. Let's go.' They want their teammates to believe that they can win with them. They want their teammates to know that if Marshawn did get hurt, 'we can still win with us.'"
As implausible as it sounds, those who know Lynch will tell you this isn't about money -- the star back has turned down several million dollars in endorsements over the last few years. The only paid voice work he's done of note in recent times is for a Seattle-area plumbing company. This is about that rarer currency -- respect. Lynch has seen other backs get paid in line with their contributions, and receive lucrative extensions when it's called for (Kansas City's Jamaal Charles got one of his own recently), and he's not unreasonable if he believes that he's as instrumental as anyone in Seattle's four-year climb under Carroll and Schneider. Problem is, running backs fade away quickly, and it's the team's job to manage the cap in the ways they see fit.
Paying Lynch into his thirties, or guaranteeing him more money before he hits that side of the age curve? That's why the Seahawks drafted Turbin and Michael in the first place.
Things change in the NFL, and nobody's immune from that reality.