Police report reveals details about Sapp's arrest for prostitution, assault
A police report released by Phoenix police revealed that Pro Football Hall of Famer Warren Sapp told authorities that he paid two women $300 each to perform sex acts before his arrest
Pro Football Hall of Famer Warren Sapp told authorities he paid two women $300 each to perform sex acts before his arrest earlier this month, according to a report released by Phoenix police.
Sapp, 42, faces misdemeanor charges of soliciting prostitution and two counts of assault and is due back in court on Monday.
If convicted on the prostitution charge, Sapp faces a minimum of 15 days in jail and a maximum penalty of $2,500 in fines, six months' jail time and three years' probation, according to the Associated Press.
According to the police report, which was obtained by the Arizona Republic, Sapp was at a bar at the Renaissance Hotel in downtown Phoenix on Feb. 2 when he started to talk to two women, ages 23 and 34, who said they were strippers at a Las Vegas club. Sapp then invited the women to his room.
Sports Figures in Handcuffs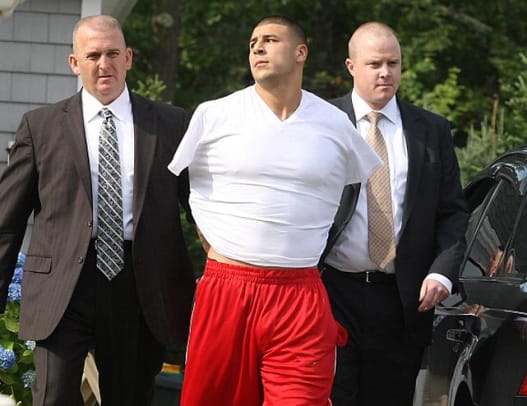 Sapp allegedly threw $100 bills at the women in the room as they danced for him. He later told authorities that he paid each woman $300 for sex acts and that he recorded the event on his phone, which he later showed police.
He told police that the 23-year-old performed oral sex on him while the other woman hid in the bathroom, The Arizona Republic reports. She did not come out until she heard Sapp arguing with the younger woman. Sapp told investigators the woman began to yell after he refused to pay her more money for intercourse, according to The Arizona Republic.
The report says the woman told police that Sapp grabbed her by the arms and threw her out of the room, knocking both women down.
"He told her several times that she needed to leave but she was irate," the report said. "At one point, she used Warren's phone to call security to his room."
Sapp was fired from his analyst job with the NFL Network after his arrest. The 23-year old woman is facing a prostitution charge, and the 34-year-old was cited for violating Phoenix's escort permit requirements.
- Scooby Axson