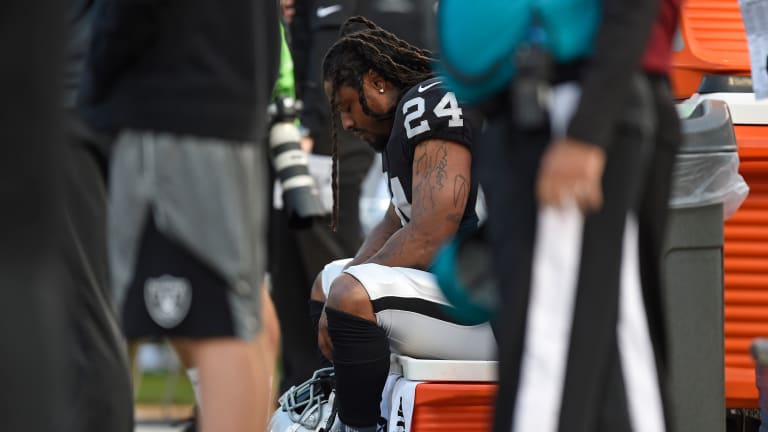 Raiders Running Back Marshawn Lynch Sits During National Anthem
The Raiders running back continued his protest from last season during the national anthem. 
Raiders running back Marshawn Lynch sat on the Oakland bench during the national anthem on Friday night, the only player on either team to do so prior to Oakland's preseason matchup with the Lions. 
The move was a continuation of Lynch's national anthem practice in 2017. 
Lynch was the lone player to kneel, sit or otherwise demonstrate during the anthem on Friday, but he was not alone throughout the league in Week 1 of the preseason. Players on seven teams demonstrated during the national anthem on Thursday night. 
For a full list of which players opted to protest or skip the national anthem during Week 1, check our updated list.