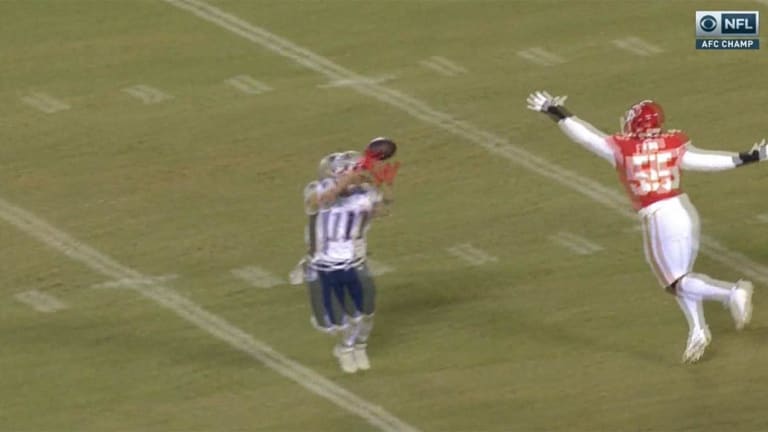 Julian Edelman Has His Ball Don't Lie Moment
After a muffed punt was controversially overturned, the Chiefs intercepted Tom Brady on a pass that went off Julian Edelman's fingertips. 
Patriots wide receiver Julian Edelman had his "ball don't lie" moment during the AFC Championship game against the Chiefs on Sunday.
It came in the fourth quarter, with New England ahead 17–14 and the Chiefs punting. On the return, Edelman went to grab the ball and appeared to muff the punt, which was then recovered by the Chiefs. But the play was reviewed and overturned, with referees ruling Edelman didn't touch the ball. 
However, only two plays later Edelman got a hand on a Tom Brady pass that was intercepted by Daniel Sorensen. The Chiefs drove downfield to score and take a 21–17 lead with under eight minutes left. 
It was clear proof that, in the famous words of Rasheed Wallace, ball don't lie. 
The winner faces the Rams in the Super Bowl on Feb. 3.