The Key to the Patriots' Latest Saga: Bill Belichick and Tom Brady Really Need to Talk
Until the QB and coach put their cards on the table, we'll be nowhere near a resolution to the NFL's biggest will-he-or-won't-he question. Plus, who came out ahead at the combine (other than Jonathan Taylor), and the latest on the CBA.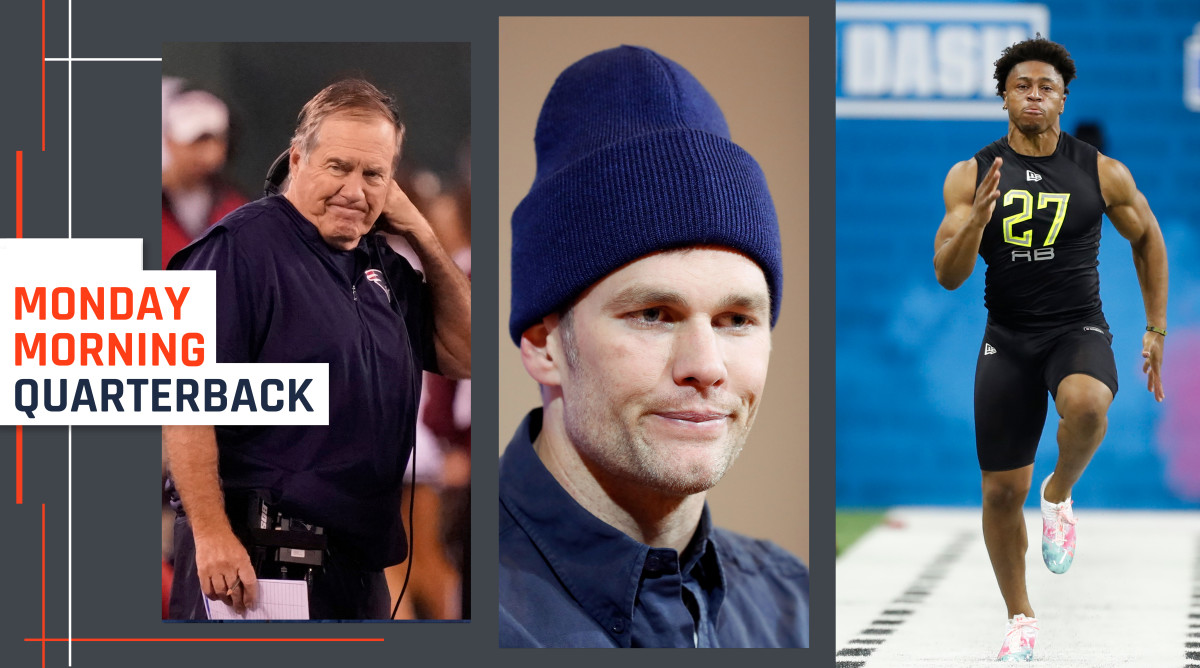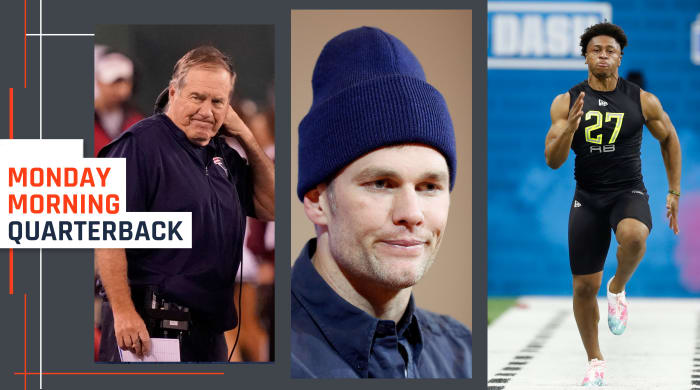 INDIANAPOLIS – Tom Brady and Bill Belichick need to talk. For their own good. For the good of other quarterback-uncertain teams. And for the good of the rest of us, too.
Here at the NFL's annual scouting combine, the convention center hallways, hotel lobbies, city skywalks and barroom corners were abuzz with a simple question: What is Tom Brady going to do? The 42-year-old's impending free agency swallowed the week's news cycle whole in a way we haven't seen since Peyton Manning was in a slightly different spot eight years ago. And with good reason.
It's not just that the greatest football player of alltime is available. It's that the fate of the position in a handful of cities outside of the region he's called home for 20 years are waiting on him too. Where Philip Rivers, Ryan Tannehill, Jameis Winston, Andy Dalton and Marcus Mariota land could be impacted with his decision. The balance of power in the AFC could shift as a result.
This is a big one. And it'll likely come down to something comparatively simple: A coach and a quarterback sitting down and explaining to one another their positions.
Over the weekend, in talking to a number of people involved, the expectation is that the summit will happen. There were even some rumblings it was going to go down yesterday (though, as far as I can tell it hasn't happened). Others expected it might be a little longer, thanks to the uncertainty on the CBA. Until it does happen, the resulting void will be filled with a lot of noise, some that has foundation, some that doesn't.