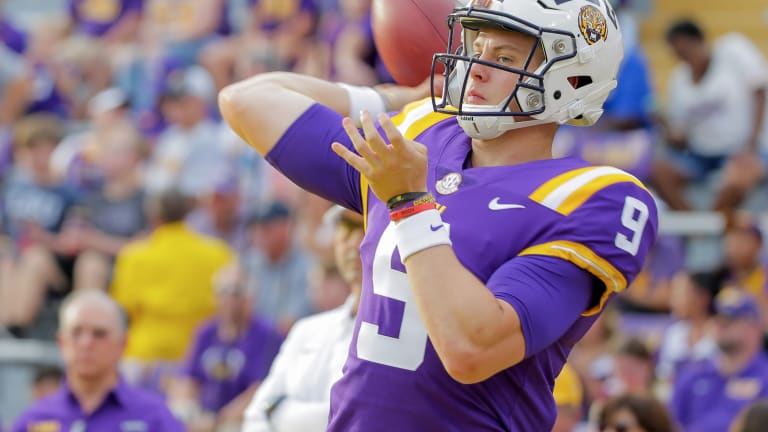 2020 NFL Draft Class Loaded with Potential Replacements for Jameis Winston
If Bucs want a new franchise quarterback, they should have plenty of attractive options.
In his first season under new head coach Bruce Arians, Tampa Bay Buccaneers quarterback Jameis Winston has done exactly what he's done in the previous four seasons.
In Weeks 2-5, he looked like the player who warranted the No. 1 overall pick in the 2015 NFL draft. In Weeks 1 and 3, he looked like a turnover machine undeserving of a long-term extension.
That inconsistency has plagued Winston throughout his career, as his impressive yardage totals and franchise records are countered by his inability to avoid head-scratching turnovers at an overwhelming pace.
Arians has made it clear Winston is getting a clean slate with him this season, but if he keeps up his inconsistent play, will one season of that be enough for Arians to go in a different direction next offseason?
If that ends up being the case, the Bucs should have no shortage of enticing options in the 2020 NFL draft.
While it's unlikely they'll finish high enough in the draft order to land Alabama's Tua Tagovailoa, there are plenty of other promising passers eligible for next year's draft. 
LSU's Joe Burrow is among the fastest-rising prospects in the country, having shown vast improvements since last season. Oregon's Justin Herbert could have been an early pick in last year's draft, but returning to school has given him more experience and refined his skill set. Much like Burrow, Jalen Hurts has done wonders for his draft stock this season, looking like a much more complete prospect and an improved passer from his days at Alabama.
Utah State's Jordan Love and Georgia's Jake Fromm have been inconsistent this year, but still hold plenty of promise, while Washington's Jacob Eason appears to have all the tools of a potential first-round pick.
The Bucs have a very expensive and potentially franchise-altering decision to make this offseason at the game's most important position. Do they sign Winston to a long-term extension, apply the franchise tag and give him one more season at a huge salary, or do they start over with one of this year's best college passers?
It's a huge question that will hang over Bucs management all year long, but the answer will be the key to changing the franchise's fortunes.